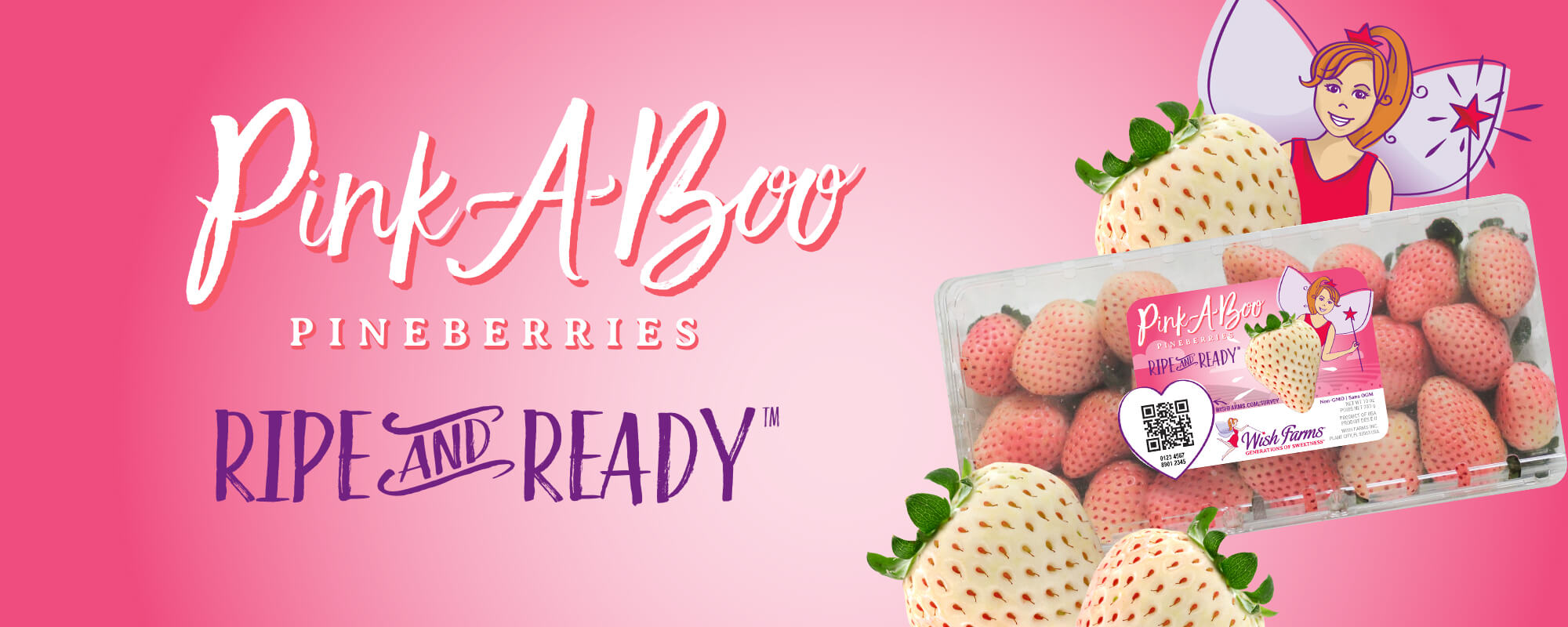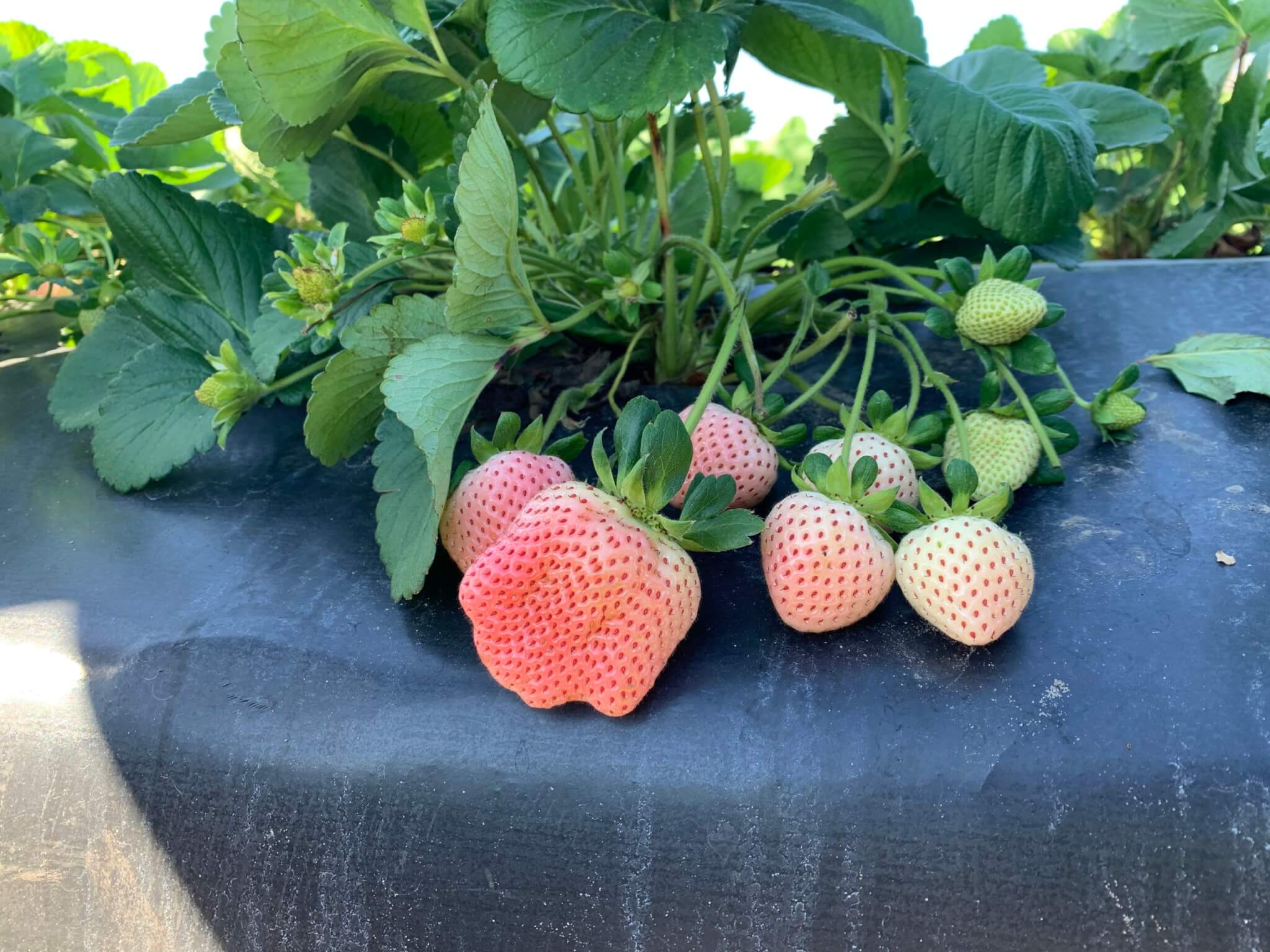 Pink-A-Boo
Pineberries
Wish Farms is excited to introduce a 5th berry to our family: the Pink-A-Boo pineberry! This unique berry gets its name from the beautiful blush pink colors that peak through its ripe, white composition.
The Wish Farms' "Pink-A-Boo" pineberry is crisp, with a hint of tropical citrus flavor. The eating experience is similar to the classic strawberry flavor you know and love but with refreshing hints of pineapple bursting through the berry. Not to mention, the pineberry distinguishes itself from other berries with its blush pink and vibrant white coloring with red seeds on the outside.
Pink-A-Boo Pineberries are exclusively grown at our strawberry farm in Duette, Florida. Therefore, there is limited, but growing, availability. Don't miss out!
We have spent 3+ years testing the pineberry to perfect our growing and harvesting process in order to bring you the best berry. Pink-A-Boos were created through all natural practices, creating a safe, healthy and most importantly, delicious berry!
All Wish Farms berries including the new Pink-A-Boo Pineberries, are non-GMO!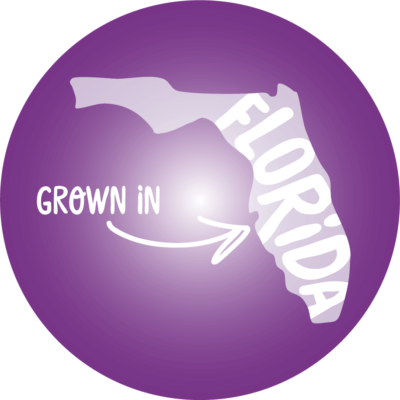 ---
Pick a Pink-A-Boo
Picked at their peak ripeness from our Florida farm, our pineberries are carefully packed into containers you will find at select grocery stores. They require extra care and diligence by our farmers when growing and picking them from the plant. Extraordinary work goes behind these extraordinary berries! Don't be alarmed by their white/blush pink color laying in the store refrigerator. Those are ripe & ready to eat!