The holidays are such a special time for us all but nothing truly compares to the comfort delicious food with family brings. We've rounded up some of our favorite festive recipes for you to bring to your table this year. Want to see more? As always we've got tons more recipes on our website for you to choose from. 
First up…(and our personal favorite)…
These are the easiest recipe and quite possibly the cutest! The kids will love making these for Santa.
Ingredients
1 package of fresh Wish Farms Strawberries
1/2 cup of cream cheese frosting
1/2 cup small marshmallows
12-15 Oreo cookies
This beverage is one for the books! We bet you $5 people will be asking for the recipe before they leave.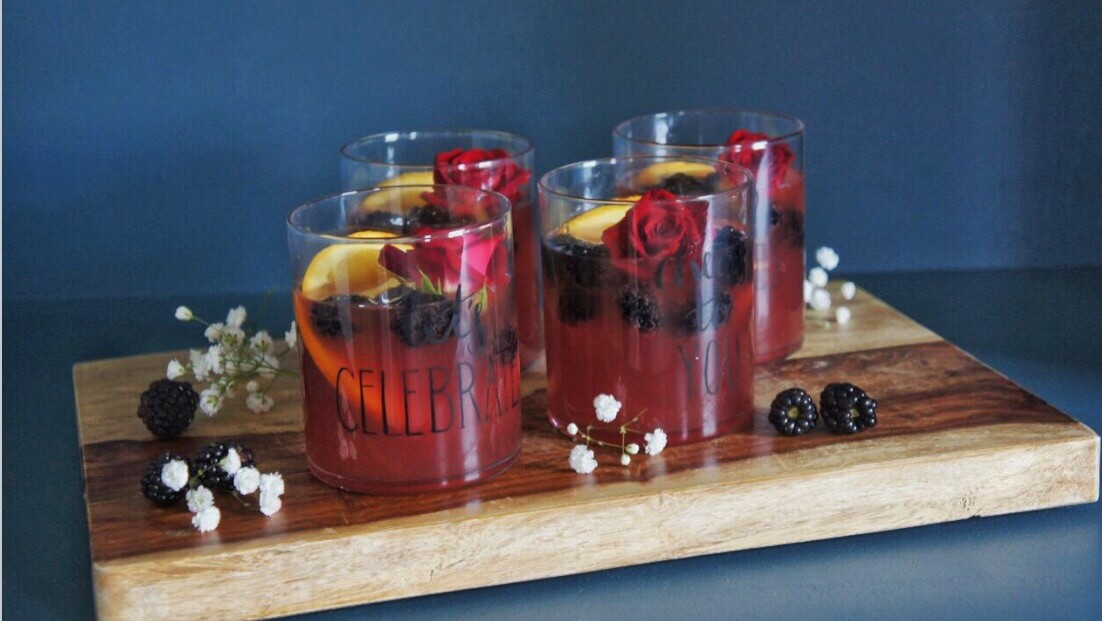 Ingredients
 1 cup chilled orange juice
 4 (12 ounce) chilled natural blackberry sodas
1 cup rum
¼ cup fresh lime juice
1 cup fresh Wish Farms blackberries
1 orange thinly sliced
This dip is the perfect appetizer. Imagine a melty, oozy cheese dip with a hit of smooth, sweet raspberry and a zing of cranberry….you will drool over every bite.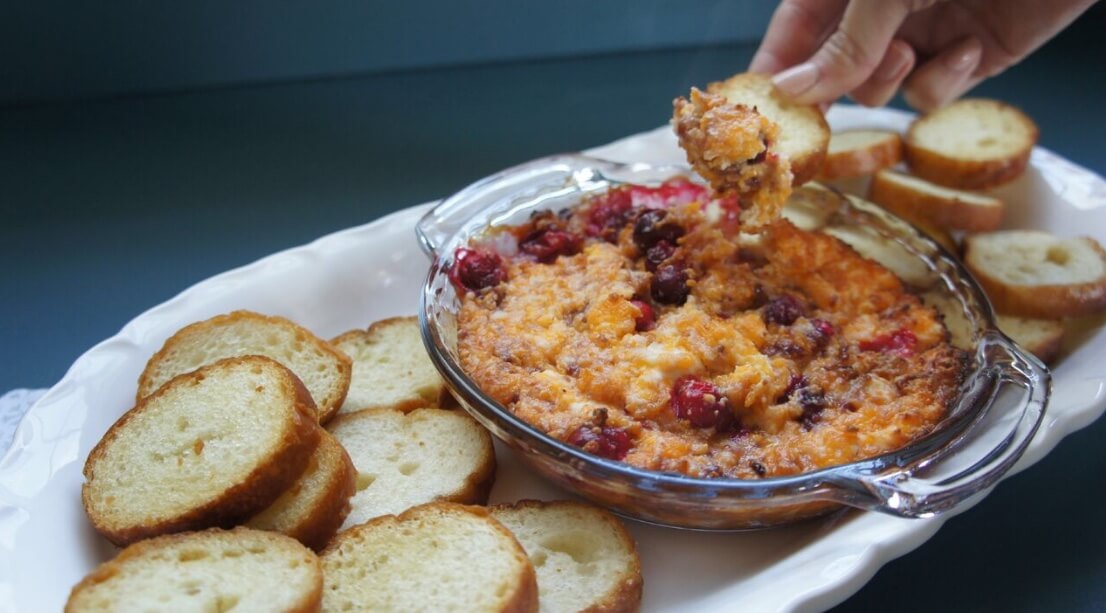 Ingredients
2 cups extra sharp cheddar cheese, shredded
8 ounces cream cheese, at room temperature
¼ cup muddled raspberries
½ cup fresh cranberries
Crostinis
Dipped berries but on a whole other level! So festive and the entire family can join in on the fun!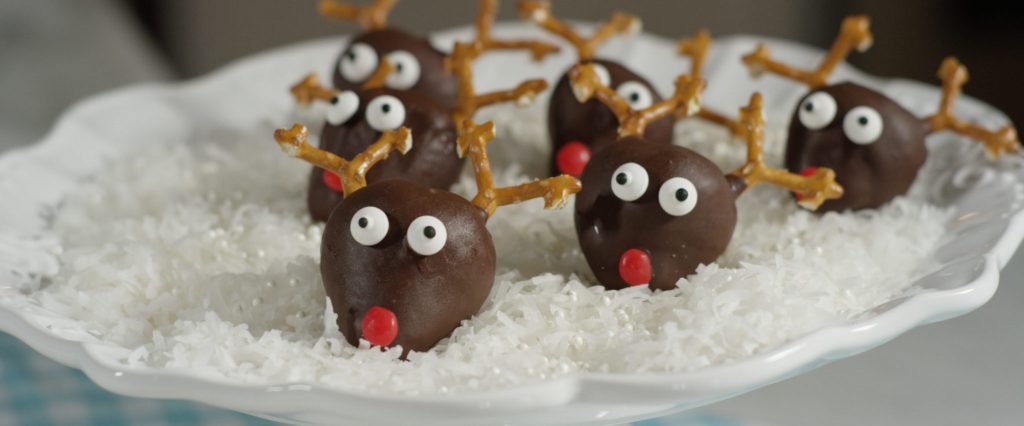 Ingredients
Fresh Wish Farms strawberries, washed and dried completely
Dark Chocolate Candy Wafers (12 oz. makes 14 to 16 treats)
Mini pretzel twists
Candy Eyeballs
Red Hots
Paring Knife
Microwave-safe bowl
Candy Dipping Set (spoon used)
Waxed or parchment paper
Cookie sheet
12 in. Disposable Decorating Bags
Food-safe scissors
Tis' the Season for warm beverages! Elevate your typical hot chocolate with this stunner!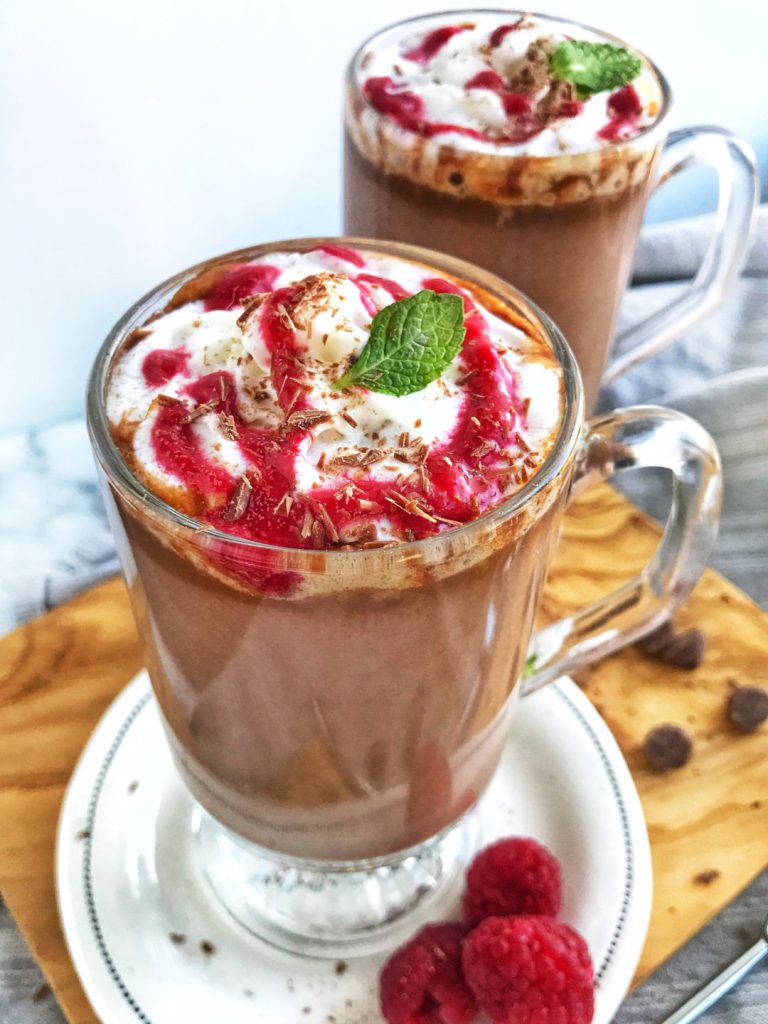 Ingredients
14 ounces sweetened condensed milk
1 cup high-quality semi-sweet chocolate chips
4-8 cups water, plus 3 tablespoons.
1/2 cup fresh Wish Farms raspberries, mashed with fork + more for garnish
5-10 leaves fresh mint
Everyone loves cheese. Everyone loves carbs (crackers). Everyone loves raspberries. Everyone is not aware of how much they love sugared cranberries….YET.
Try this recipe and expand their palette horizons!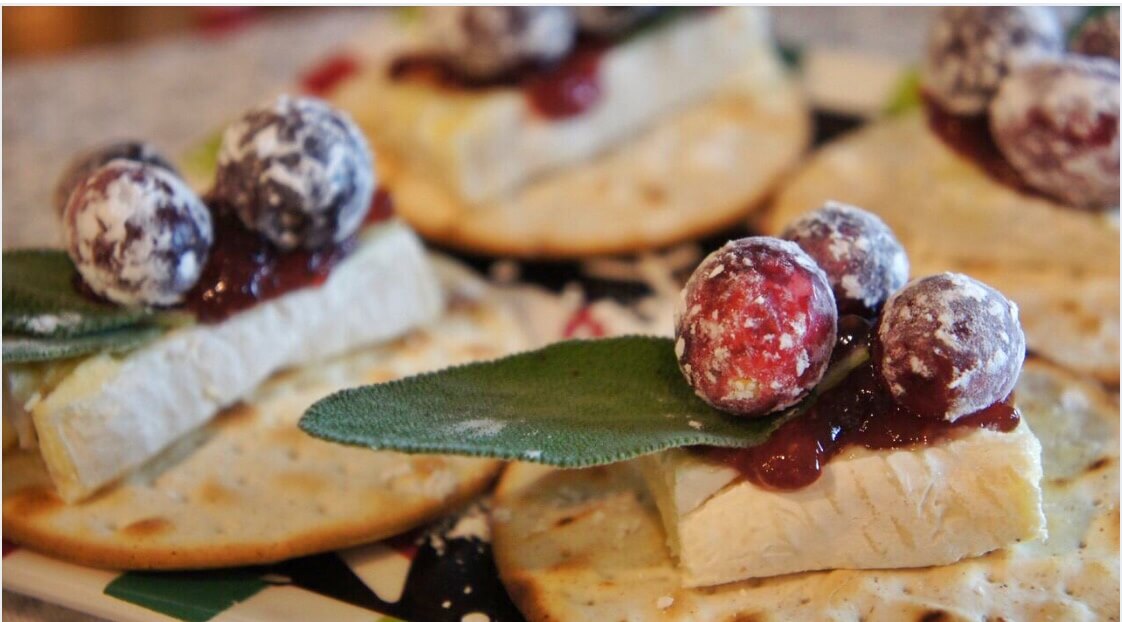 To be perfectly honest…these recipes are some of our all time favorites. They look impressive and GORGEOUS with basically little to no effort.
Many find themselves slaving away in the kitchen for hours missing out on all the holiday fun. The holidays should be spent focusing on what matters…quality time with your family and surrounded by delicious food!
Try out these quick and easy recipes this holiday season!