A certain "crispness" is in the air and the craving of pumpkin spice everything is starting to take over…Fall is officially here!
Fall is our favorite time of year. Mostly because of all the delicious Autumn inspired recipes! We've got tons to share with you that are delicious, fun and all things festive.
Here are our Top 5 for this Fall Season.
It simply isn't Fall unless your sipping on warm cider! Ditch the store bought products and be totally bamboozled at how easy it is to make your own fresh and processed free cider.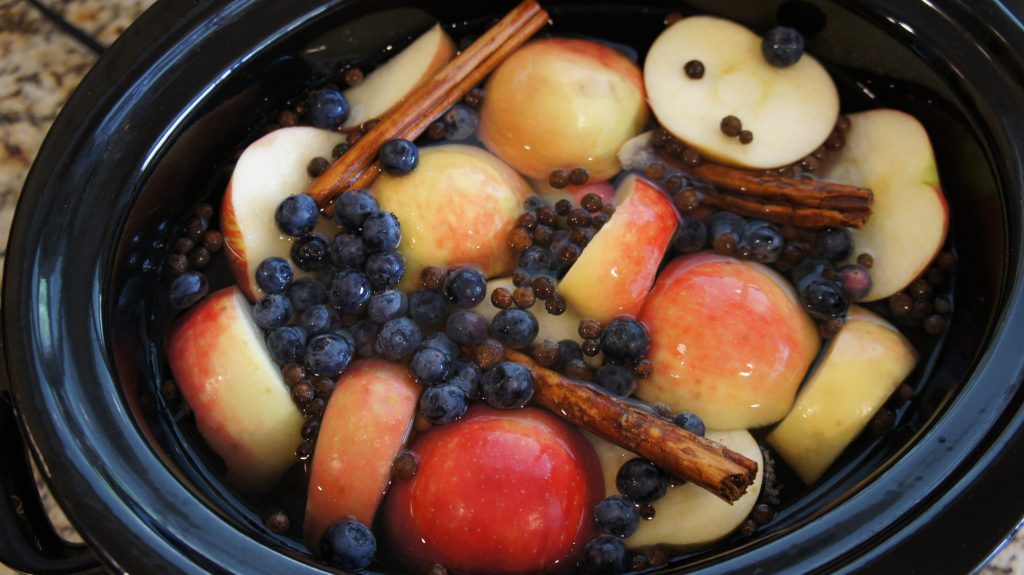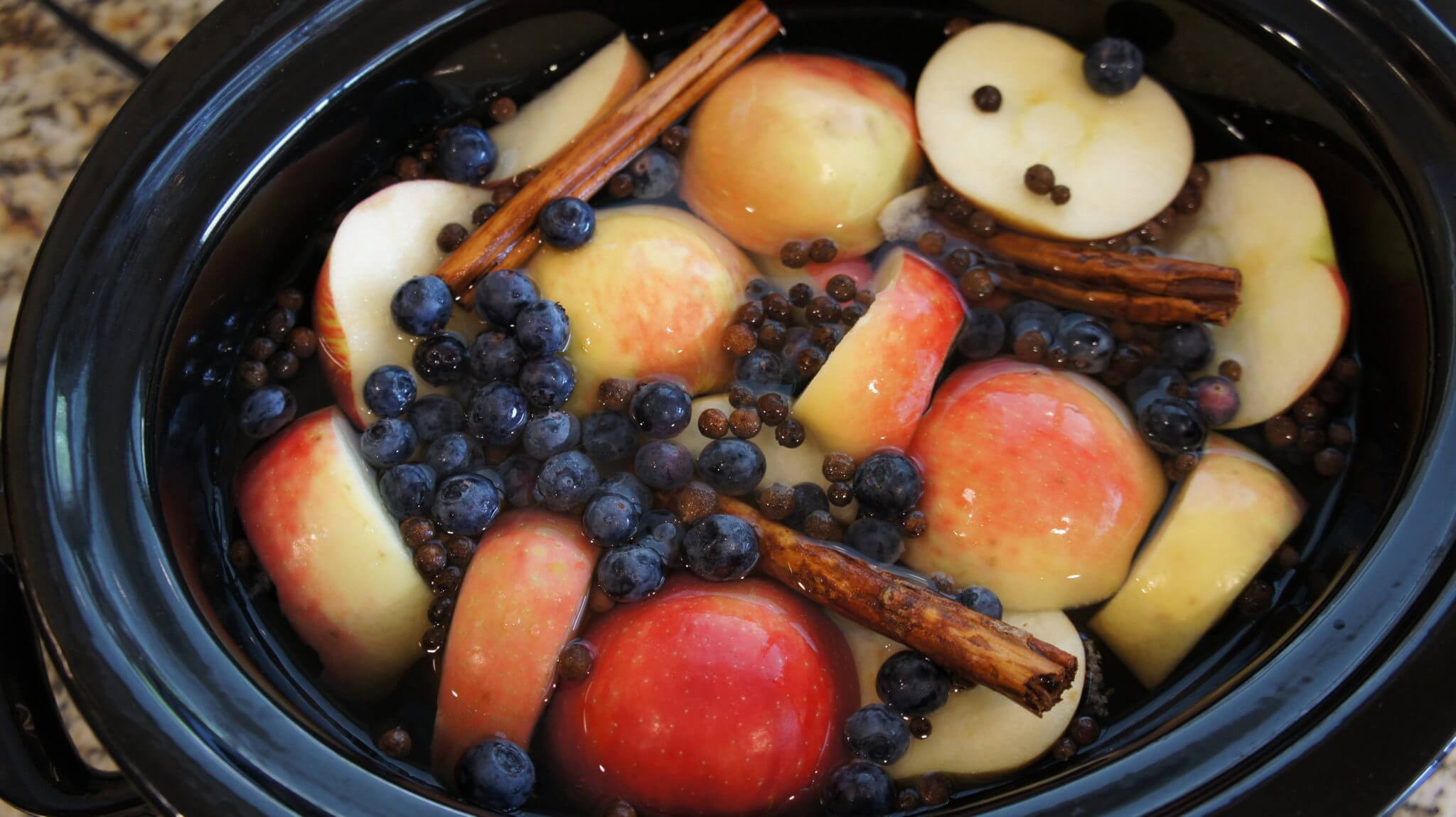 Ingredients
4

 

apples

 

use multiple varieties

1

 

pear

1

 

orange

1 package Wish Farms Blueberries

9

 

cups

 

water

3

 

cinnamon sticks

2

 

tablespoons

 

mulling spices

honey or maple syrup to taste
I think we can all agree that you can't go through the Fall season without at least ONE pumpkin spiced treat! This elevated treat includes yummy blueberries.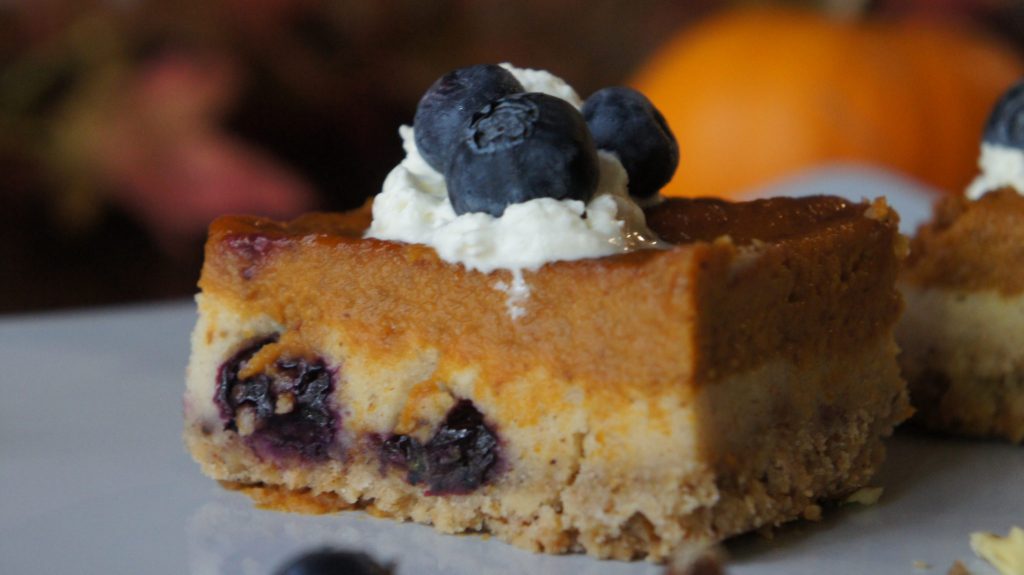 Ingredients
Crust:
1 cup walnuts
1 1/4 cup all-purpose flour
1/2 cup sugar
1/2 teaspoon cinnamon
1/8 teaspoon salt
1/2 cup butter, melted
Latte Layer:
6 tablespoons unsalted butter
8 ounces cream cheese
3/4 cup sugar
3 eggs
3 tablespoons all-purpose flour
2 teaspoons vanilla
2 cups fresh Wish Farms blueberries
1 teaspoon cinnamon
1/2 teaspoon nutmeg
Pumpkin Layer:
1 can pure pumpkin
2 eggs
1/3 cup sugar
1/3 cup dark brown sugar
1 teaspoon ground ginger
1/2 teaspoon cloves
1/2 teaspoon salt
1/4 cup heavy cream
1/4 cup milk
Topping:
Whipped cream
Fresh Wish Farms blueberries to garnish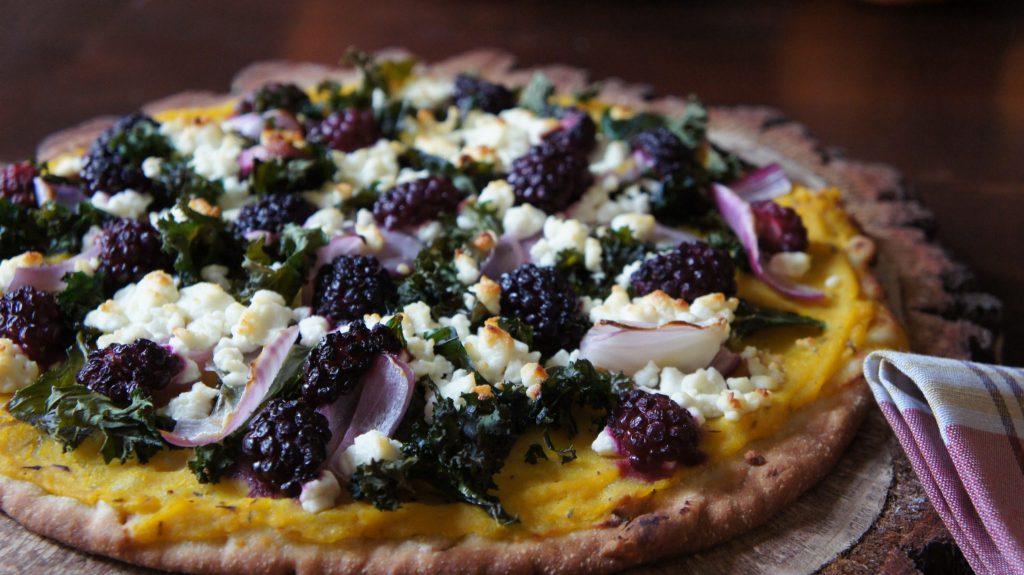 We get it, the ingredients sound like something out of a gourmet food magazine and definitely not something your family's palette could handle; but we promise you will be blown away with how wonderfully these flavors blend and melt together. Fall pizza anyone? Yum!
Ingredients
1 ready-made pizza dough
1 cup of kale, chopped
1 cup fresh Wish Farms Blackberries
4 ounces goat cheese, crumbled
1/2 red onion, sliced
1 tablespoon avocado or olive oil
Roasted butternut squash sauce
Roasted Butternut Squash Sauce:
2 Cups of Cubed Butternut Squash
1 teaspoon ready-chopped garlic
¼ teaspoon dried thyme
Salt and pepper to taste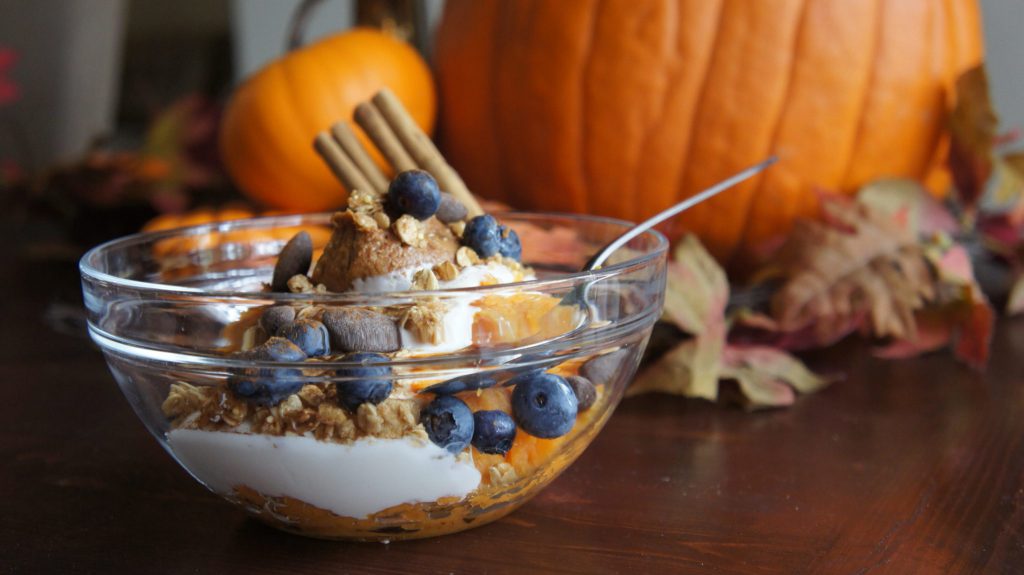 Breakfast just got a lot more festive! Embrace all the yummy Fall flavors and whip up this easy breakfast this week!
Ingredients
1 medium sized sweet potato
1/2 cup of fresh Wish Farms blueberries
2 tablespoons vanilla yogurt (omit if vegan)
1 tablespoon cookie butter
2 tablespoons granola
1 tablespoon cocoa roasted almonds
1 teaspoon cinnamon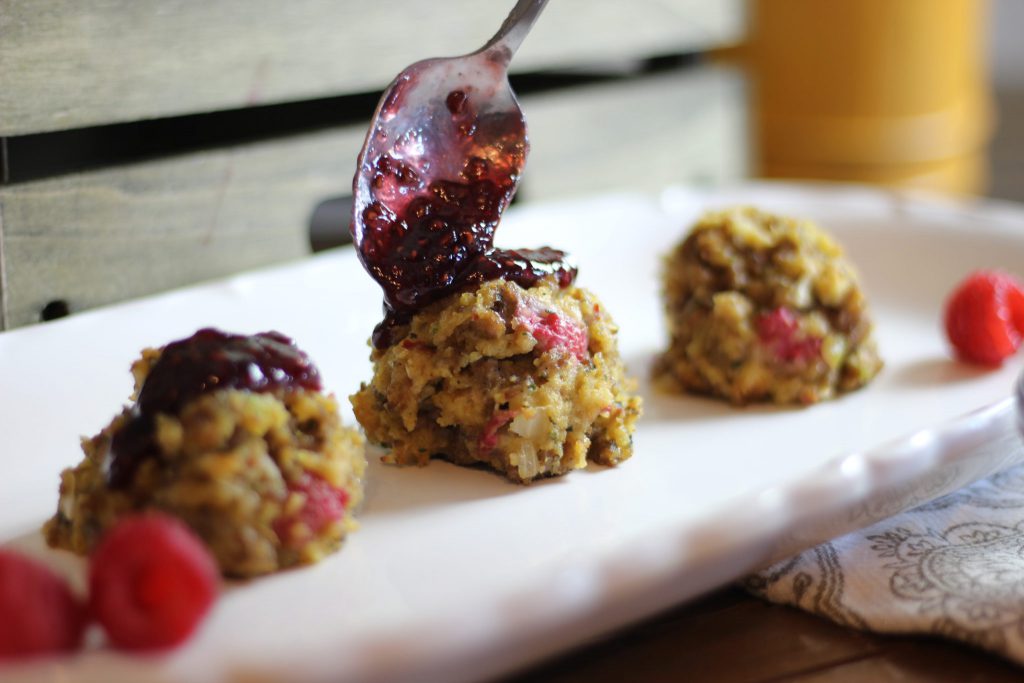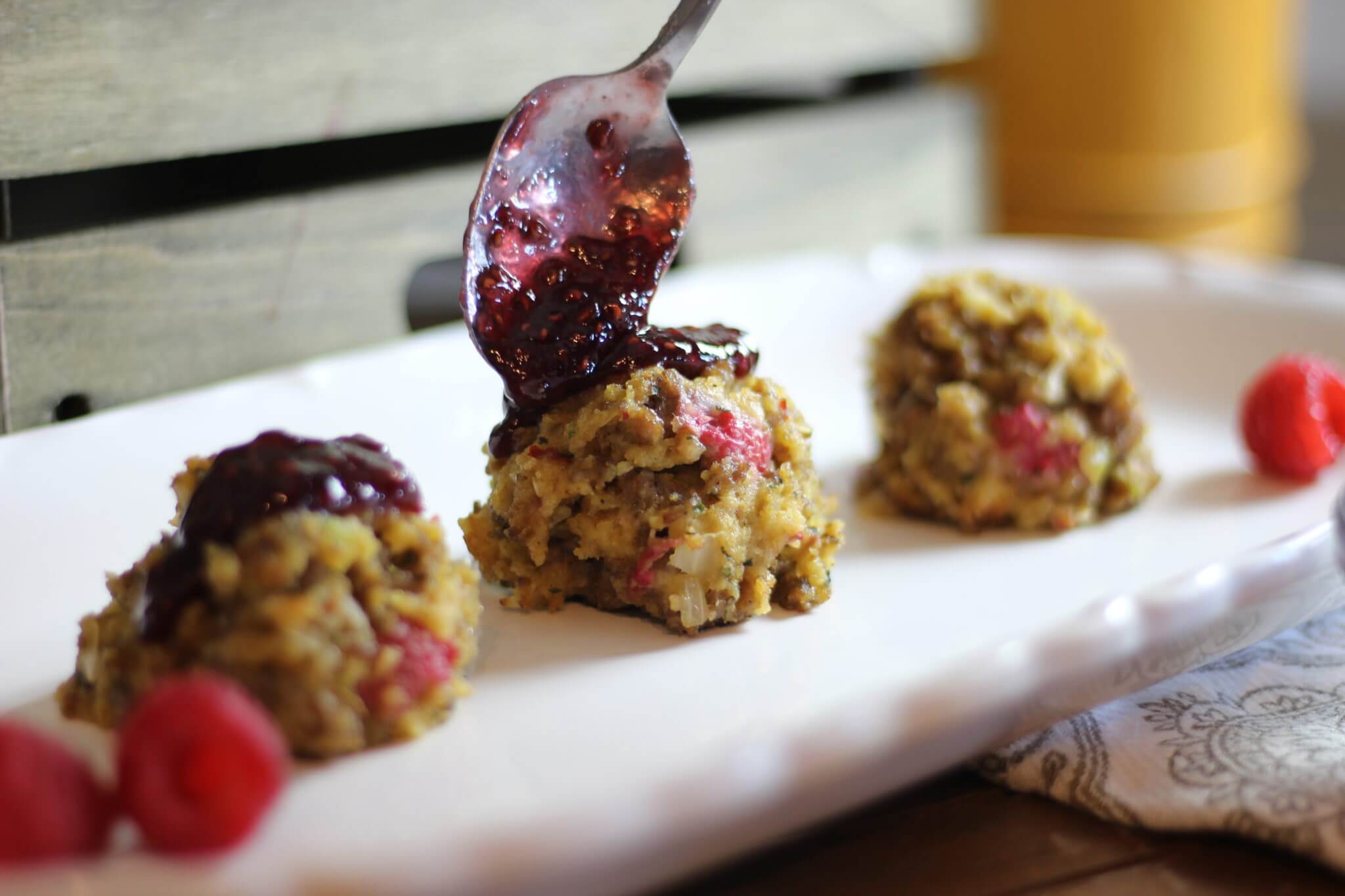 This just might be one of our favorite savory recipes on your site. We aren't kidding when we say it is addictively delicious. That's it. That's all we have to say. Try it yourself and see what all the hype is about.
Ingredients
Sage Sausage Balls
1 pound ground breakfast sausage
1/2 teaspoon ground sage
1/2 teaspoon Kosher salt
fresh ground black pepper
1/2 cup finely minced onions
1 stalk celery, finely minced
1/2 cup shredded cheddar cheese
1/3 cup fresh Wish Farms raspberries, chopped
1 box stuffing mix (unprepared)
2 eggs, beaten
1 cup chicken broth
Raspberry Dipping Sauce
1 package of fresh Wish Farms Raspberries
1/4 cup orange juice
pinch of Kosher salt
It was pretty difficult only choosing 5 Fall recipes. We've got TONS where that came from! Check out our recipe page for more delicious Fall themed recipes your entire family will love!