Let's face it, 2020 was nothing short of a challenge for many of us. Our lives were turned upside down. We had to make the best of our circumstances but also learned the importance of slowing down, quality time with family and the love we have for others.
With that being said, some of you might have become somewhat of expert chefs during your time in quarantine. Even if you didn't have too much luck in the kitchen, we've got your back!
We've got some easy, healthy and delicious recipes for you to kick start the new year with. Welcome to 2021 folks- It's going to be a great year.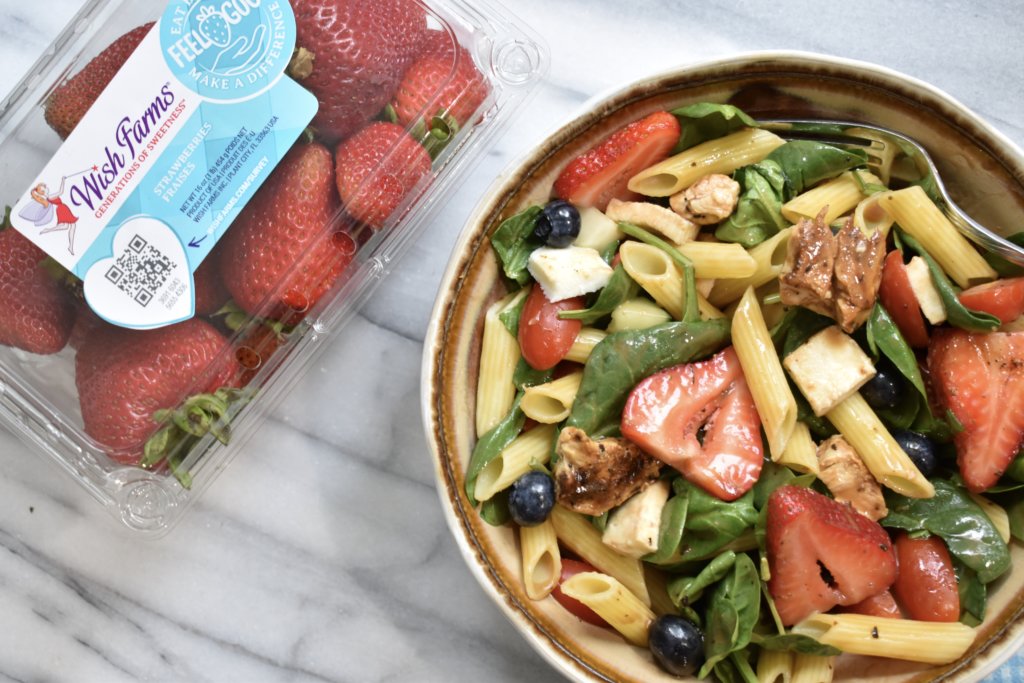 Fresh and oh so yummy! The perfect mix of sweet and tangy perfection.
Ingredients:
Berry Pasta Salad
Wish Farms Strawberries, halved
Wish Farms Blueberries
Chicken Breast, cooked and cooled
Mozzarella Cheese
Raw Spinach
Cucumbers, diced
Pasta, cooked and cooled
Blueberry Balsamic Vinaigrette
1/2 Cup Wish Farms Blueberries
 1/3 Cup Balsamic Vinaigrette
1 Tablespoon Honey
1 Tablespoon Dijon Mustard
1/3 Cup Olive Oil
Salt
Pepper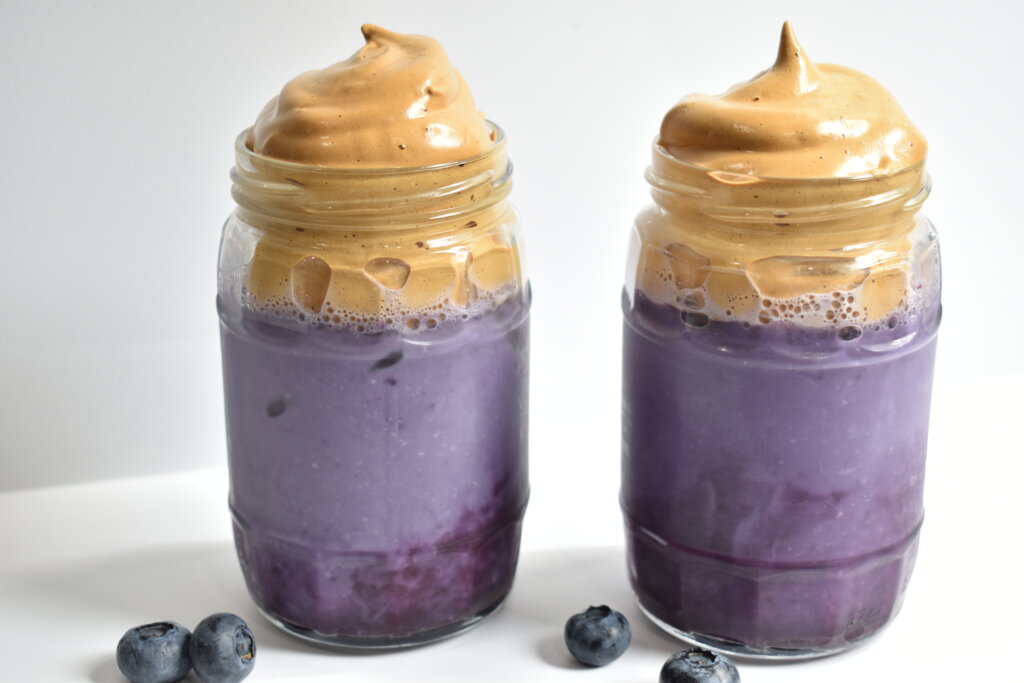 Now this is a 2020 trend we are willing to take into 2021 with us! Dalgona coffee was all the rage last year and we understand why! Try our version with a sweet twist!
Ingredients:
Blueberry Milk Base
1/2 cup fresh Wish Farms blueberries
3 tablespoons sugar or less
1/2 cup water
3 cups milk of your choice(1/2 cup per glass)
Whipped Coffee
4

tablespoons

 

of instant coffee

4

tablespoons 

sugar

4

tablespoons 

hot water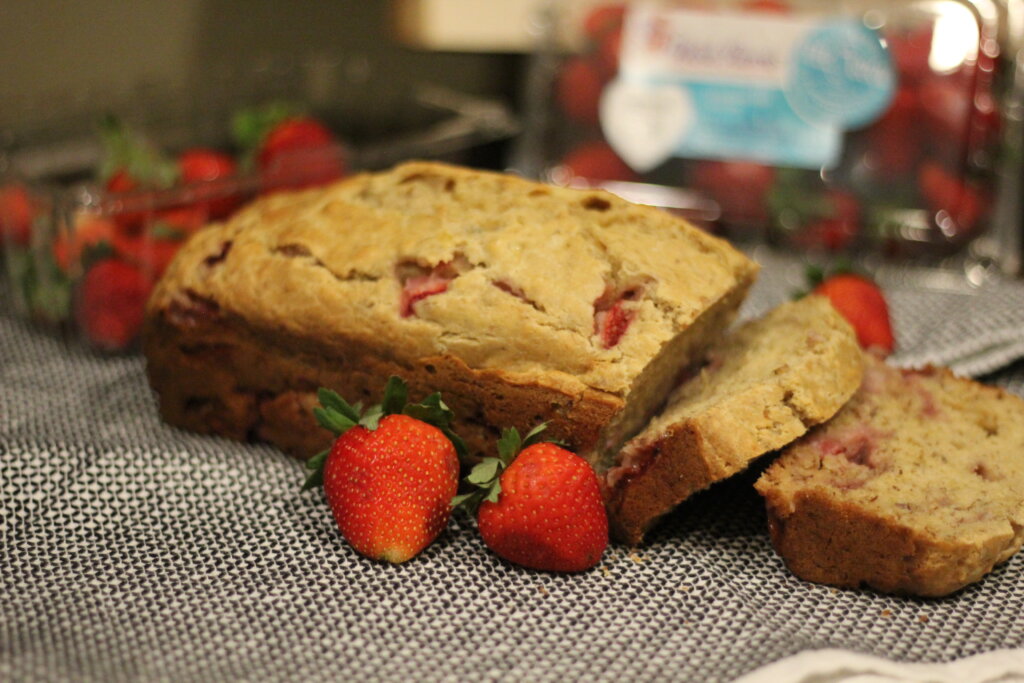 Bread baking was another 2020 trend that we want to take with us! This twist on the classic banana bread has fresh strawberries tucked in and is oh so yummy!
Ingredients:
1 large egg
1/2 cup light brown coconut sugar
1/3 cup  coconut oil
1/4 cup granulated sugar
1/4 cup Greek yogurt
2 teaspoons vanilla extract
1 1/4 cups all-purpose flour
1/2 teaspoon baking powder
1/2 teaspoon baking soda
1/2 teaspoon kosher salt, or to taste
1 cup mashed ripe bananas (about 2 large or 3 small bananas)
1 1/2 cups fresh Wish Farms strawberries sliced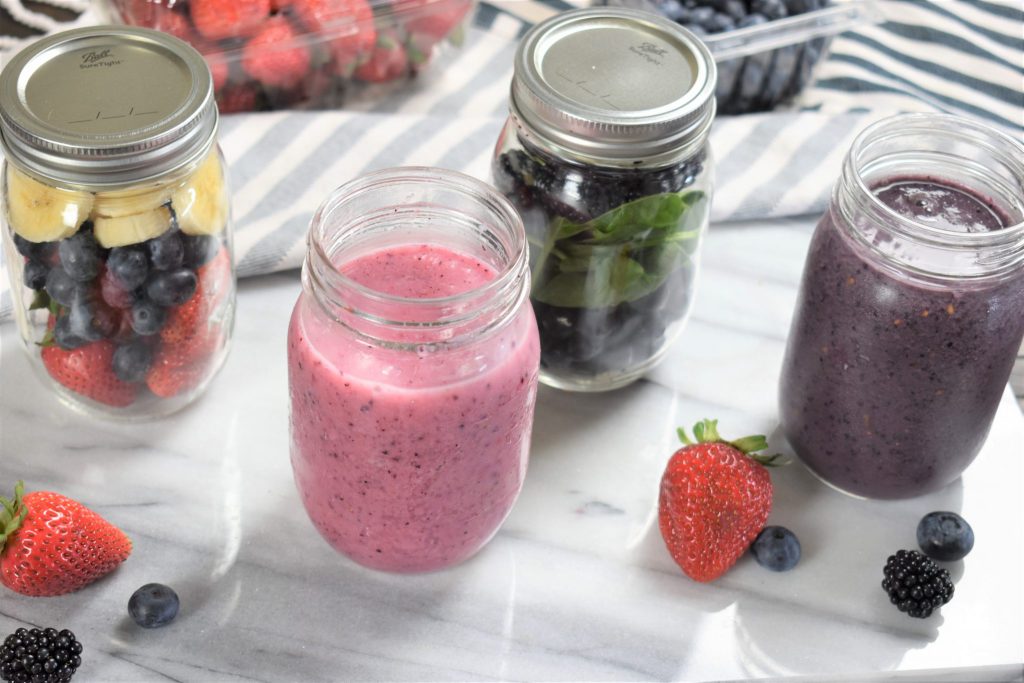 This recipe will always be one of our healthy go-tos. Set yourself up for success and ever miss out on a nutritious breakfast again.
Ingredients:
1 package of fresh Wish Farms blueberries
1 package of fresh Wish Farms blackberries
1 package of fresh Wish Farms strawberries
Any other items you would like to put in your smoothies like greek yogurt, milk, chia seeds or spinach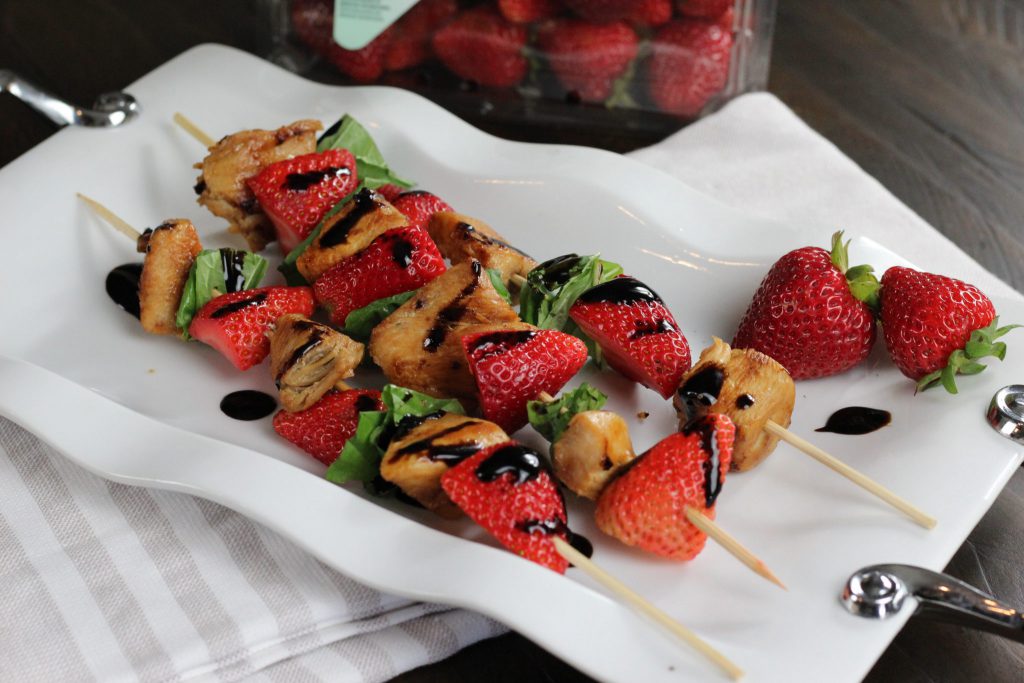 Dinner is served! This savory, tangy and sweet combo is perfect for those nights were you want a healthy and yummy meal without all the hassle.
Ingredients: 
1

 pound chicken thighs, cut in cubes

2 tablespoon

s balsamic vinegar

1 tablespoon

coconut aminos (or soy sauce)

1/4 cup

olive oil

2

garlic cloves, pressed

1 cup

fresh Wish Farms strawberries, stems and leaves removed, halved

1

handful fresh basil leaves
balsamic reduction for drizzling