The strawberry has long been viewed as a symbol of Venus, the goddess of love and beauty, because of the beautiful color and delicious flavor. Strawberries being red, sweet, and heart-shaped are the perfect complement for Valentine's Day as we celebrate with the ones we love. But….we are switching it up this year!
With the introduction of our newest berry, Wish Farms Pink-A-Boo® Pineberries, the fruit is perfectly aligned to showcase BIG this Valentine's Day.  The pinkish-hue gives off the perfect shade for any festive recipe.
Click here for a full description of pineberry appearance and flavor.
You will truly be obsessed with the flavor of this new berry! This year, let's really amp up the ways you make Valentine's Day recipes special for your loved ones. Here are some of our favorites.
How adorable are these?! The kids will not only love to eat them, but they will love to make them too! Why not get them involved in sharing the love?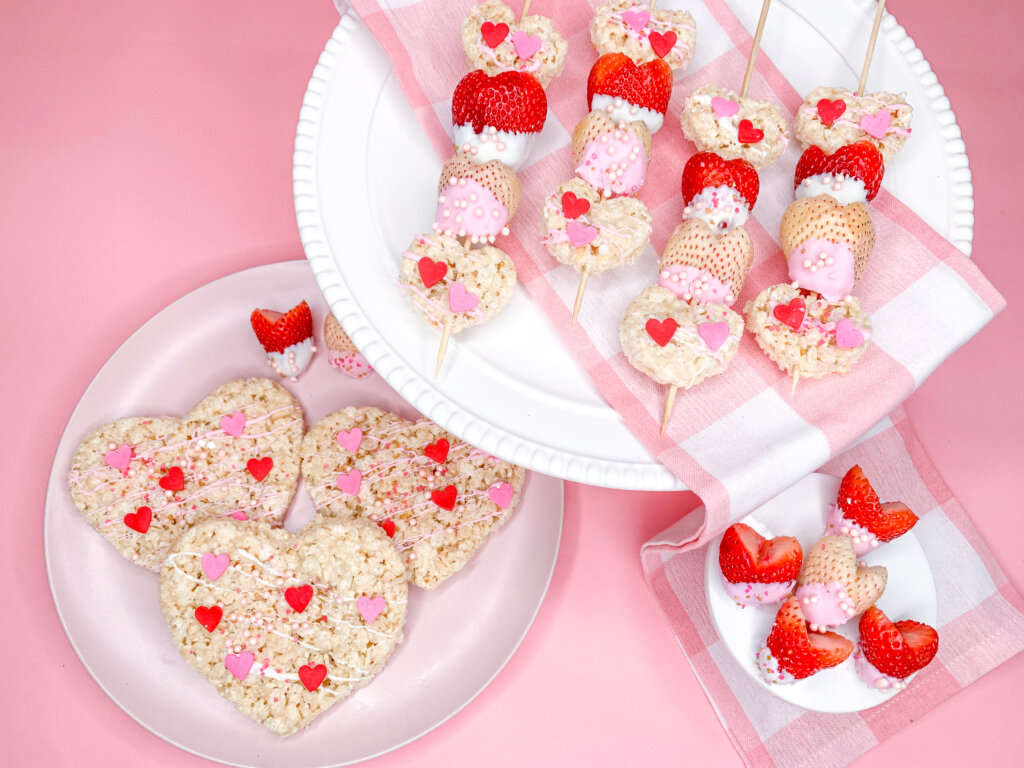 Ingredients
Wish Farms Strawberries
6 tablespoons salted butter
1 10 oz bag of marshmallows
6 cups crispy rice cereal
1 cup white chocolate melting wafers
Pink food coloring
Assorted festive Valentine's Day sprinkles
Heart shaped cookie cutters
Wooden skewers
The perfect date idea! Snag a basket full of your favorite goodies and spend time with your honey this Valentine's Day.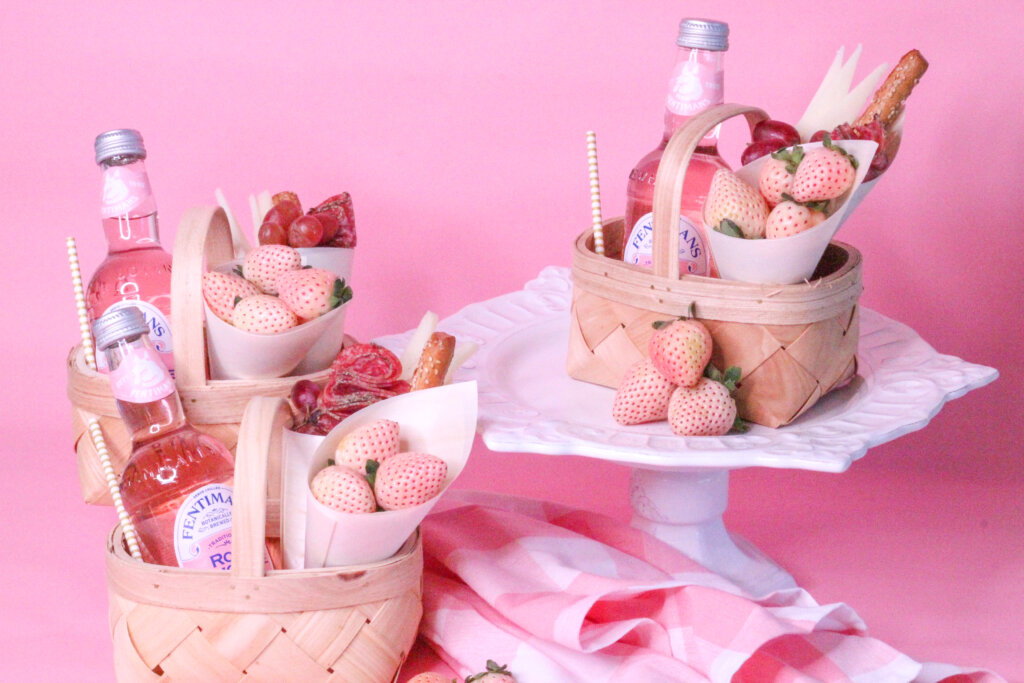 Ingredients
Wish Farms Pink-A-Boo® Pineberries
3 Mini picnic baskets
3 Bottles rose lemonade (or any desired pink beverage)
6 Bamboo snack cones (ours were 7 inches)
3 Breadsticks
9 Slices of cheese (we used manchego, but can be substituted)
9 Pieces of salami (can be substituted for any prepared meats – ham, turkey, etc)
Grapes
Toothpicks
3 Paper straws
We had to save the best for last! How gorgeous is this tart? While it might take a little time and extra effort…it's totally worth the outcome.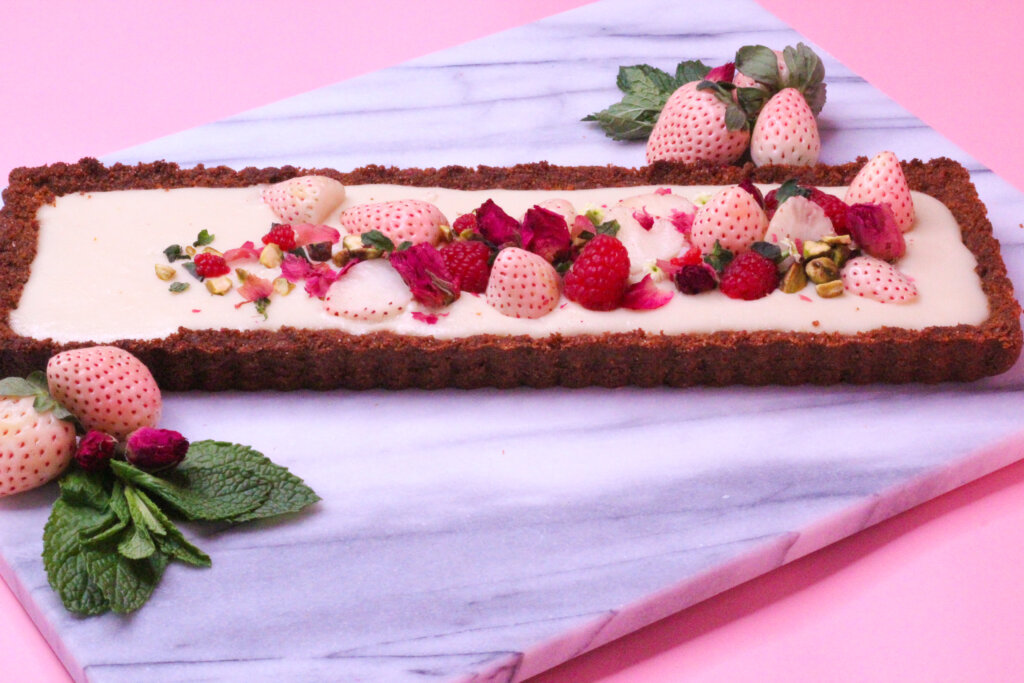 Ingredients
Toppings:
Wish Farms Pink-A-Boo® Pineberries
Wish Farms Raspberries
Edible roses
Shelled and crushed pistachios
Crust:
3 cups graham cracker crumbs
1/4 cup sugar
Pinch of salt
1.5 sticks butter, melted
Custard:
2 1/2 cups milk, divided
1/3 cup sugar
3 cornstarch
2 egg yolks
Pinch of salt
1 teaspoon vanilla
1 tablespoon butter