What is better than a Michelin Star? TWO Michelin Stars. Just ask acclaimed restauranteur, Chef Daniel Boulud at his aptly named New York City restaurant, Daniel (pronounced "Danielle"). His reputation is world renowned for creating incredibly inventive and thoughtful dishes from the French culinary tradition. The imagination and passion that goes into each artful creation is simply astounding.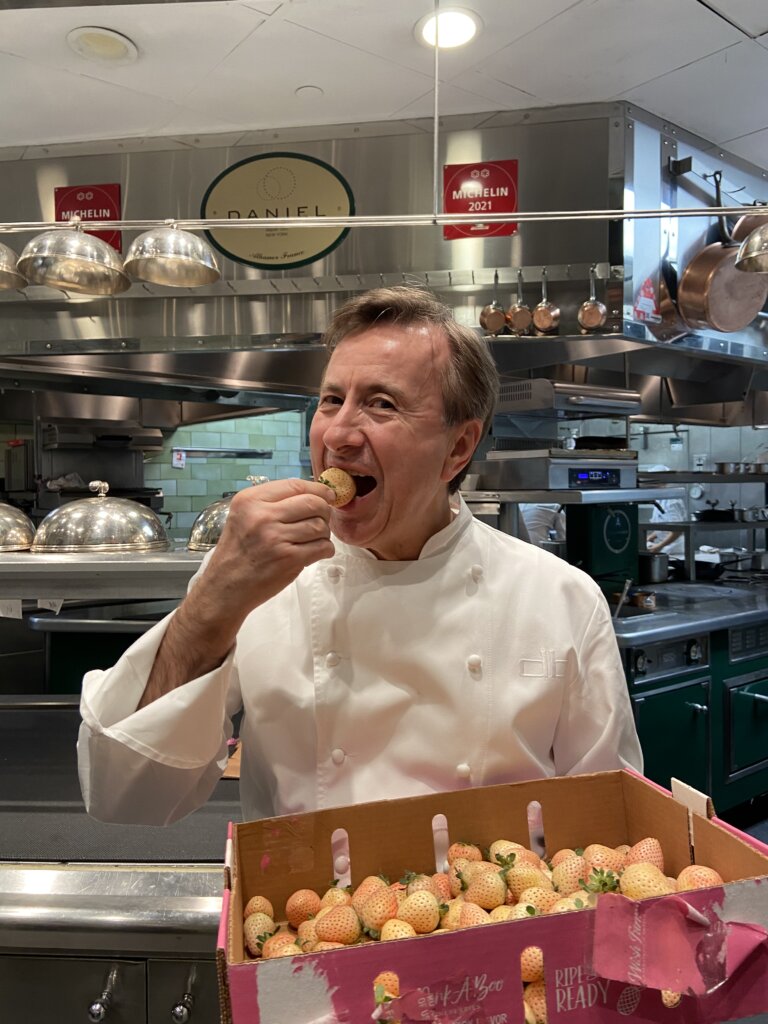 This past December, we were fortunate enough to snag a reservation at his aforementioned flagship restaurant, Daniel. Saying it was an experience like no other would be an understatement. (See photos of our course selections below)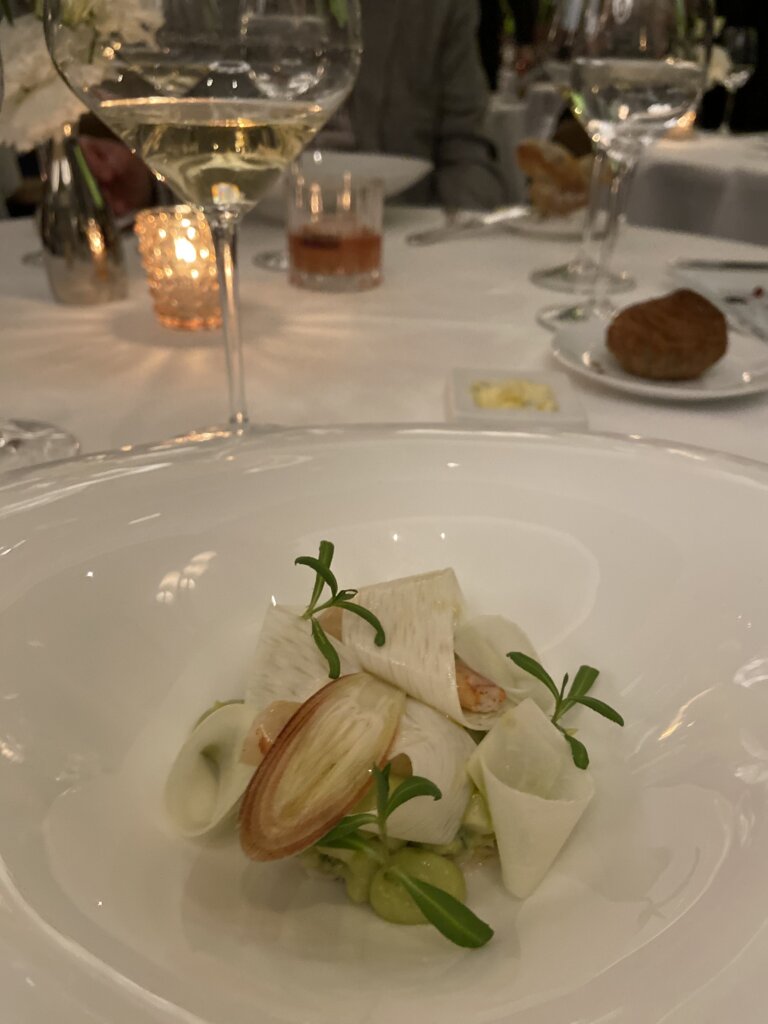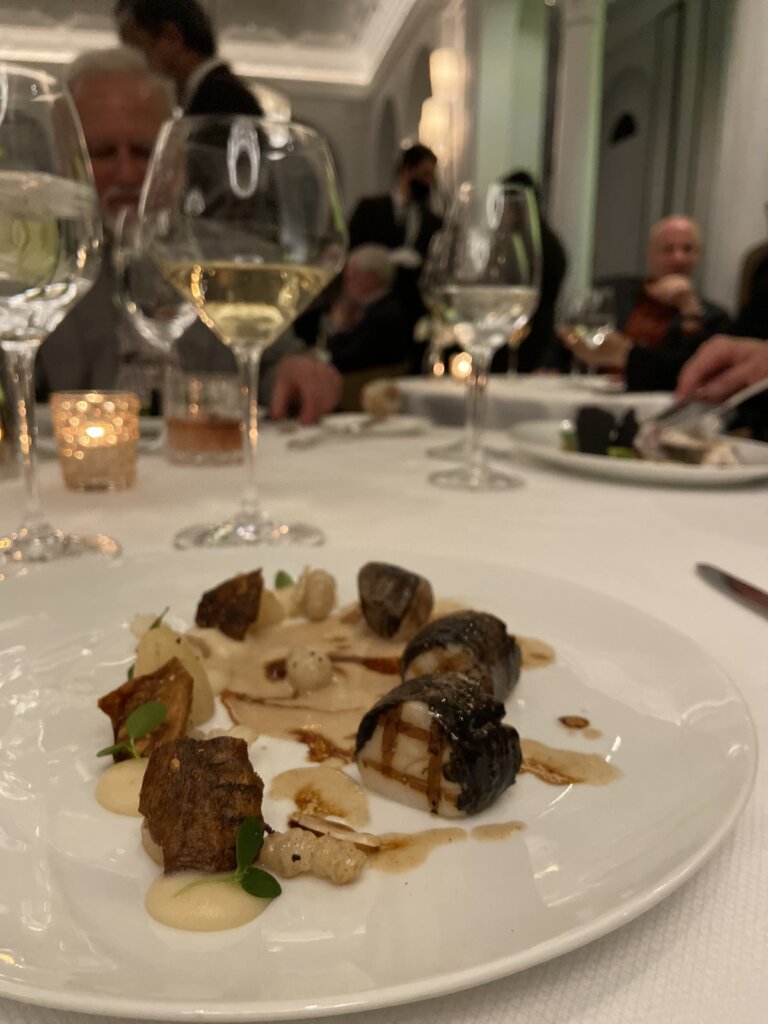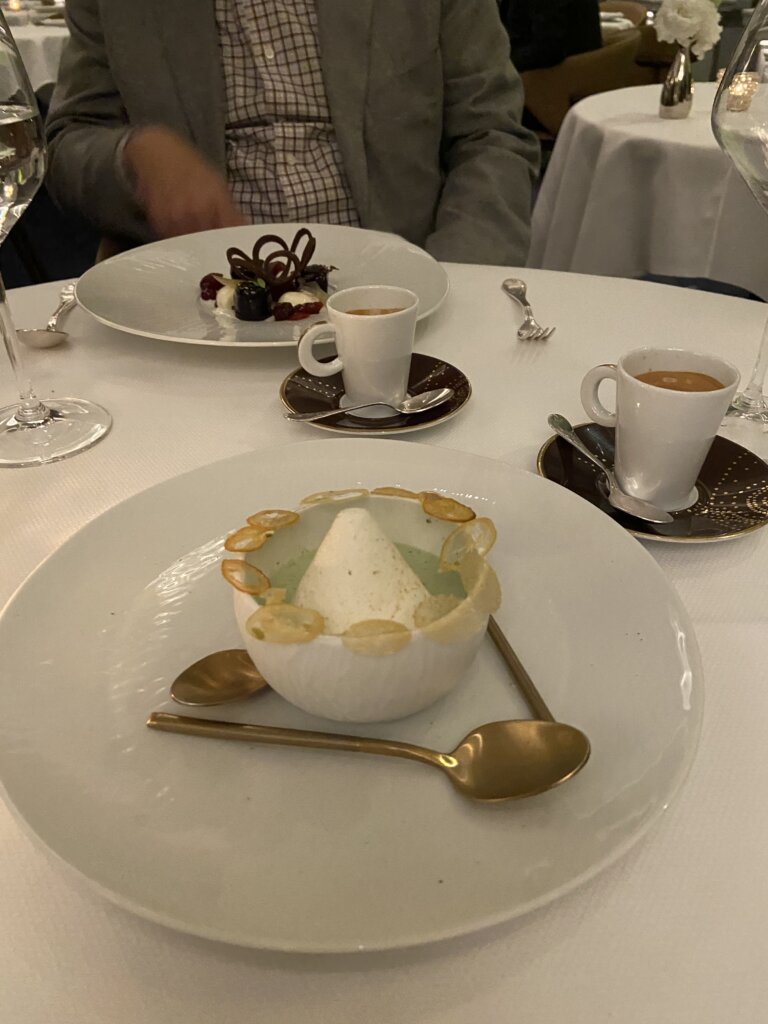 Much to our delight, Chef Boulud came over to our table and then graciously invited us back into his bustling and pristine kitchen. Luckily, we brought a sample of Pink-A-Boo® Pineberries with us from our farm in Florida. We were so excited to introduce our newest berry to the world's leading culinary authority. As Chef Boulud began eating them, he appeared to enjoy every bite. This was very exciting (and surreal!). We tried to imagine what amazing creations were bouncing around in his brilliant mind. Much to our surprise, the first idea he had was to have them for his morning breakfast and share them with his daughter! Sounds like a simple plan for a celebrity chef, but one that is Wish Farms approved.