The time has finally come! Spooky season mixed with all the cinnamon and spice sweet treats that come with the fall time. Here at Wish Farms, we love this time of year because that means incorporating fresh berries into those wonderful flavors of the season. Become the hostess with the mostest with some of our favorite Fall-inspired recipes!
In our opinion, smelling a sweet pie in the oven screams fall baking!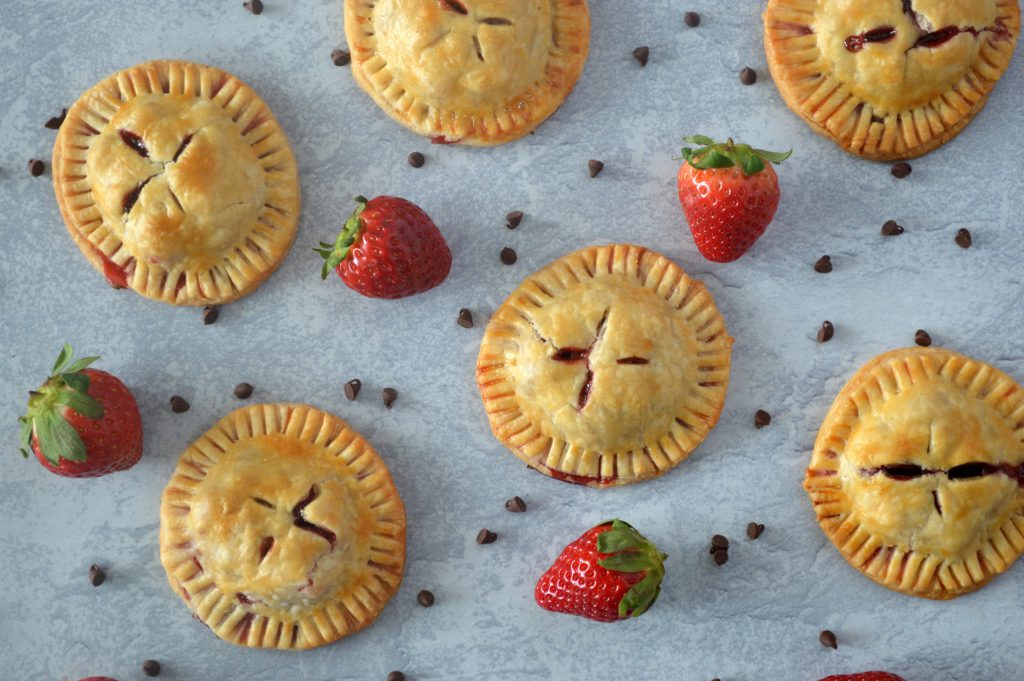 Ingredients
1package of refrigerated pie crust dough
2 cups chopped Wish Farms strawberries
3 tablespoon sugar
1 tablespoon
cornstarch
¼ cup mini chocolate chips
1 large egg white, beaten
This sweet and savory dish is our take on the classic turkey with cranberry sauce that makes everyone go crazy at Thanksgiving!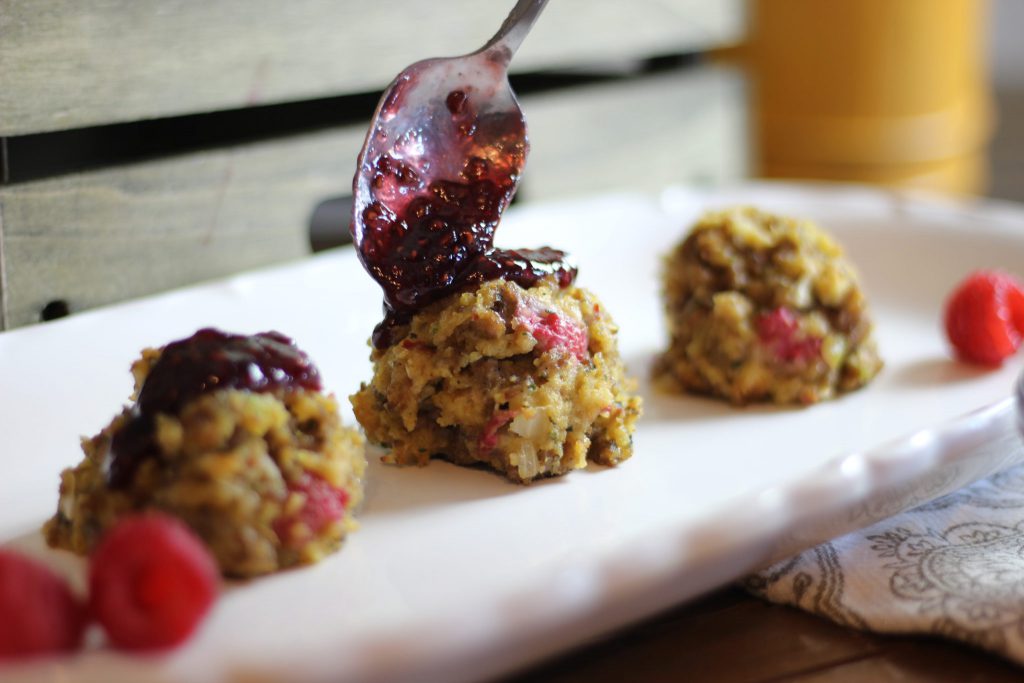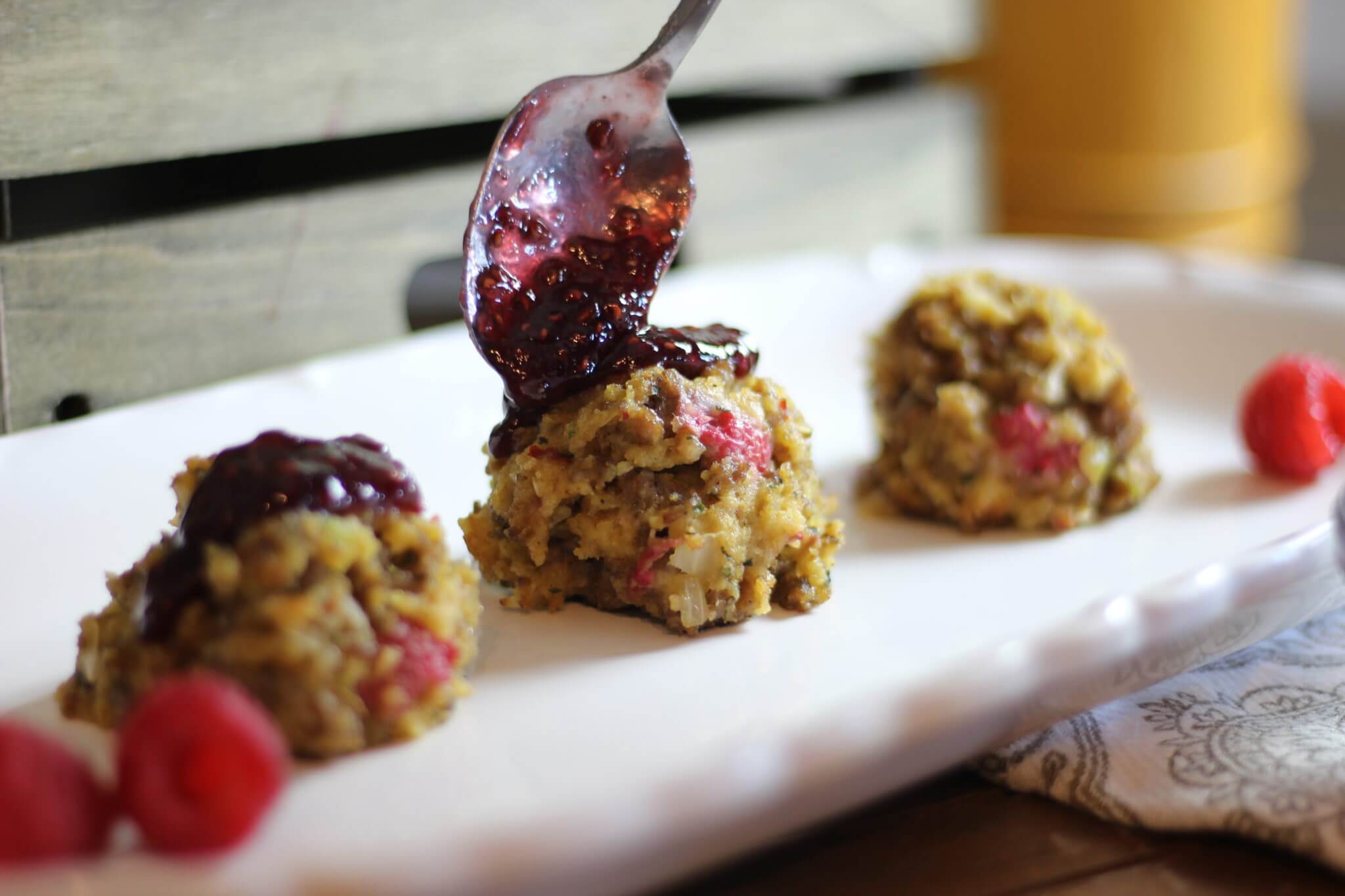 Ingredients
Sage Sausage Balls
1 pound ground breakfast sausage
1/2 teaspoon ground sage
1/2 teaspoon Kosher salt
fresh ground black pepper
1/2 cup finely minced onions
1 stalk celery, finely minced
1/2 cup shredded cheddar cheese
1/3 cup fresh Wish Farms raspberries, chopped
1 box stuffing mix (unprepared)
2 eggs, beaten
1 cup chicken broth
Raspberry Dipping Sauce
1 package of fresh Wish Farms Raspberries
1/4 cup orange juice
pinch of Kosher salt
Pumpkin Spice! Need we say more?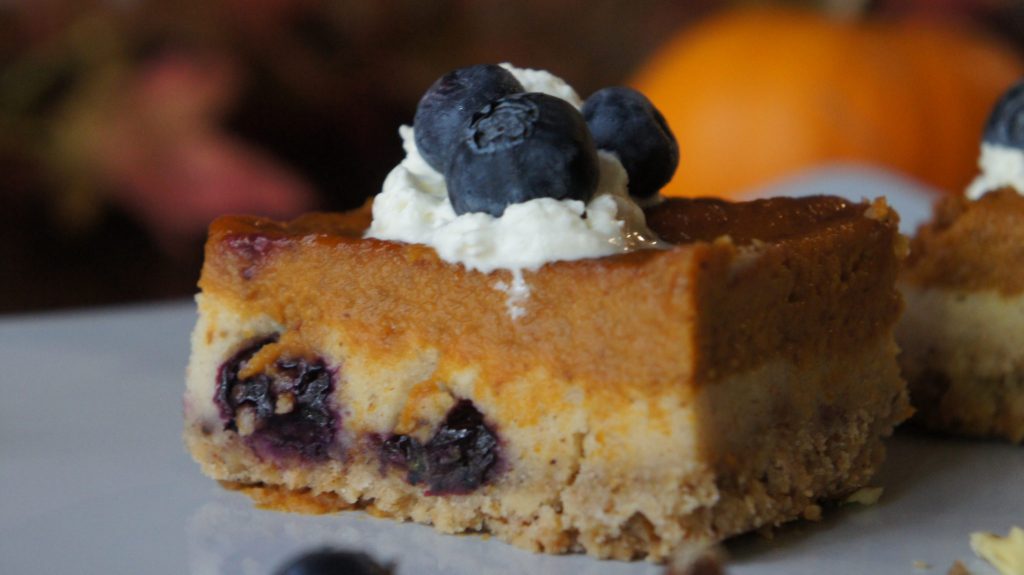 Ingredients
Crust:
1 cup walnuts
1 1/4 cup all-purpose flour
1/2 cup sugar
1/2 teaspoon cinnamon
1/8 teaspoon salt
1/2 cup butter, melted
Latte Layer:
6 tablespoons unsalted butter
8 ounces cream cheese
3/4 cup sugar
3 eggs
3 tablespoons all-purpose flour
2 teaspoons vanilla
2 cups fresh Wish Farms blueberries
1 teaspoon cinnamon
1/2 teaspoon nutmeg
Pumpkin Layer:
1 can pure pumpkin
2 eggs
1/3 cup sugar
1/3 cup dark brown sugar
1 teaspoon ground ginger
1/2 teaspoon cloves
1/2 teaspoon salt
1/4 cup heavy cream
1/4 cup milk
Topping:
Whipped cream
Fresh Wish Farms blueberries to garnish
Celebrate the season with every meal! Even breakfast!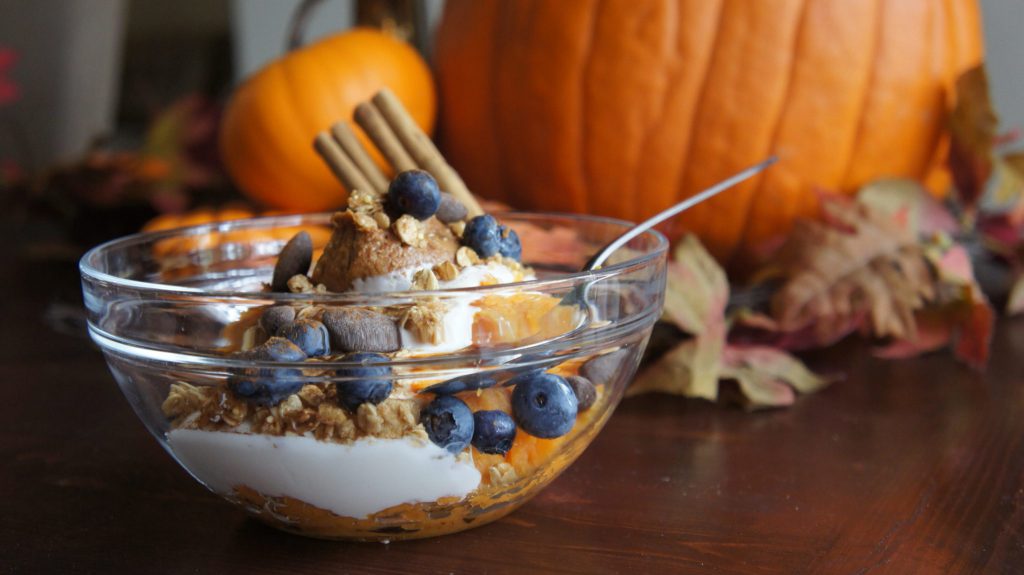 Ingredients
1 medium sized sweet potato
1/2 cup of fresh Wish Farms blueberries
2 tablespoons vanilla yogurt (omit if vegan)
1 tablespoon cookie butter
2 tablespoons granola
1 tablespoon cocoa roasted almonds
1 teaspoon cinnamon
We have FALLin' in love with this fruit salad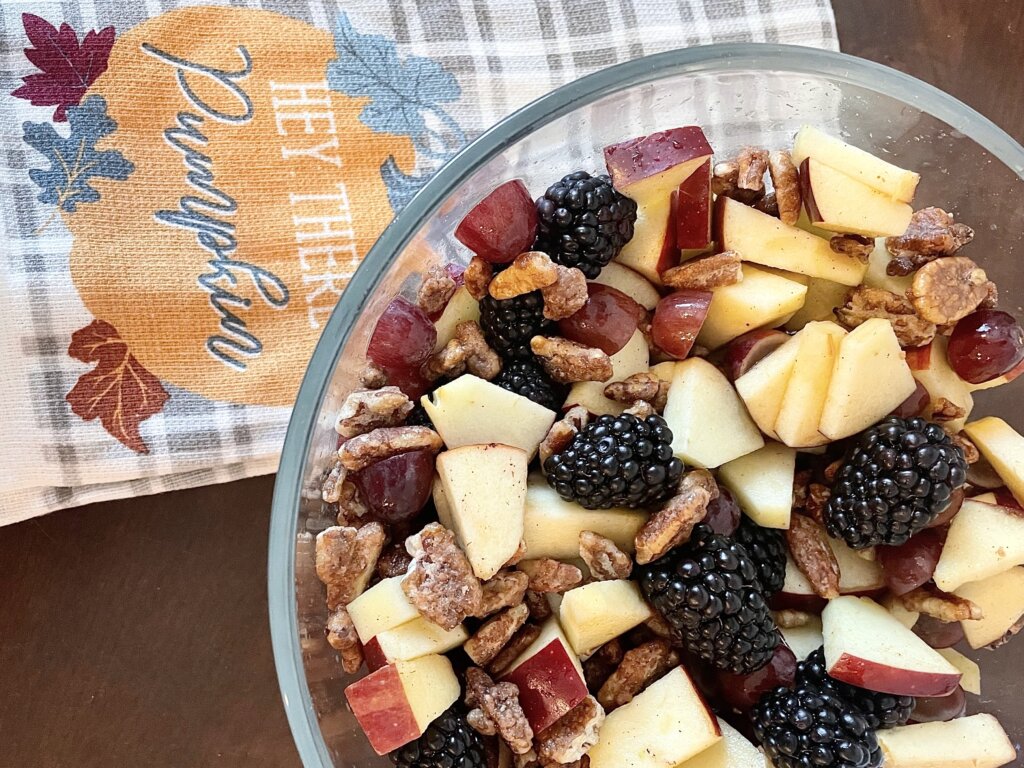 Ingredients
1 package of Fresh Wish Farms Blackberries
2 Red Apples
1 Orange
1 pound Red Grapes
1 tablespoon Honey
1 cup of glazed Pecans
1/2 tablespoon Cinnamon