It's officially Fall y'all! That means we FINALLY get to indulge in all our favorite Autumn flavors bursting with delicious berry infusions.
Need some new recipe inspo this year? We've rounded up some of our absolute favorite Fall recipes for you to try this season and we can't wait for you to try them!
We FULLY understand the obsession with charcuterie boards. They are fresh, abundant and did we mention EASY? These fancy yet no fuss boards are the perfect way to "wow" your guests this season.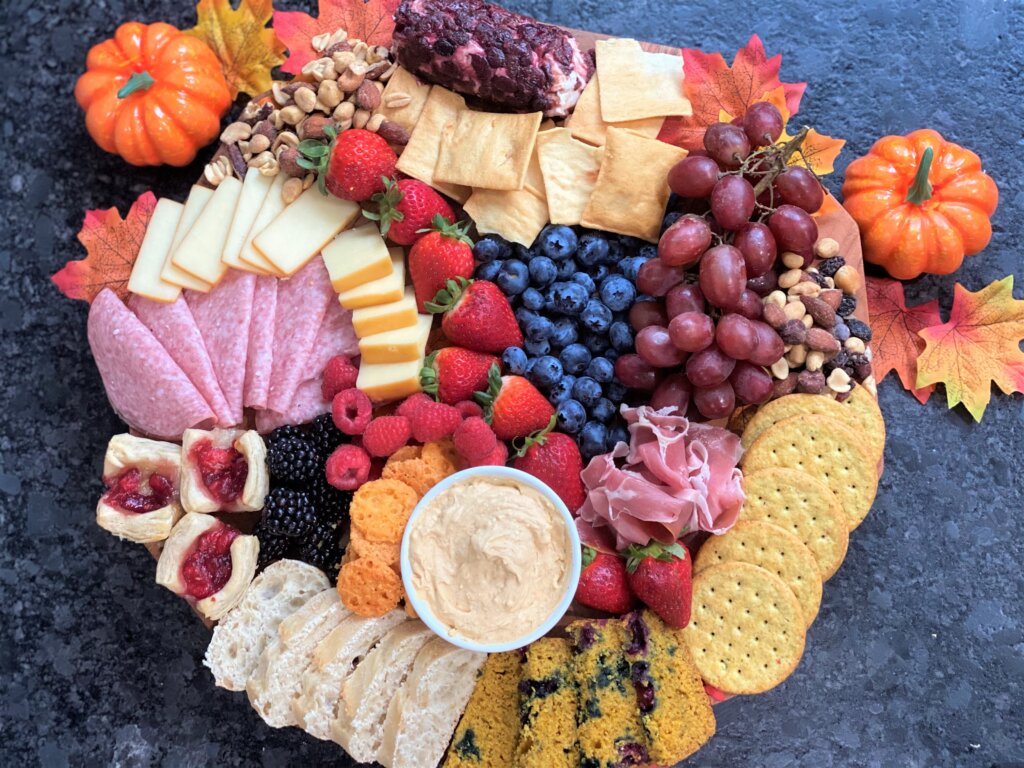 Ingredients
Fresh Wish Farms blueberries
Fresh Wish Farms strawberries
Fresh Wish Farms raspberries
Fresh Wish Farms blackberries
Our delicious Blueberry pumpkin bread
Pumpkin Cream Cheese Spread (

4

oz

cream cheese, 

1/4

cup

pumpkin puree, 

1

 tablespoon 

brown sugar, 

1/2

teaspoon

 

vanilla, 

1/2

teaspoon

 

cinnamon, 

1/2

teaspoon

 pumpkin pie spice whipped together until smooth)
Prosciutto
Hard Salami
Smoked Gouda
Cheddar
Cranberry Goat Cheese
Pita Crackers
Vegetable Crackers
French Bread
Trail Mix
It's Cider Season!!! Sip on something healthy and ditch the store bought concoctions loaded with the fake stuff. It's easier to make than you think….we promise. 😉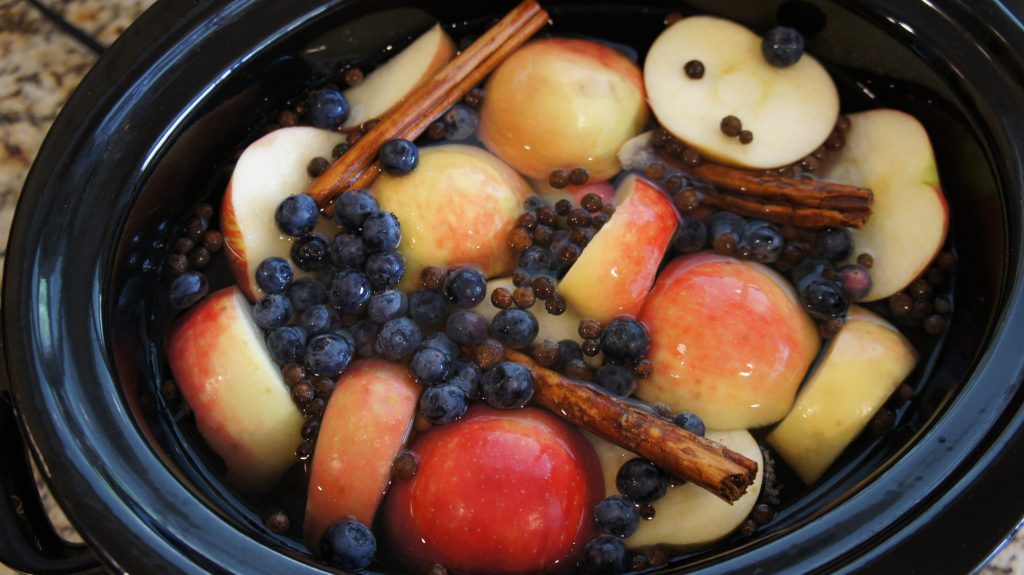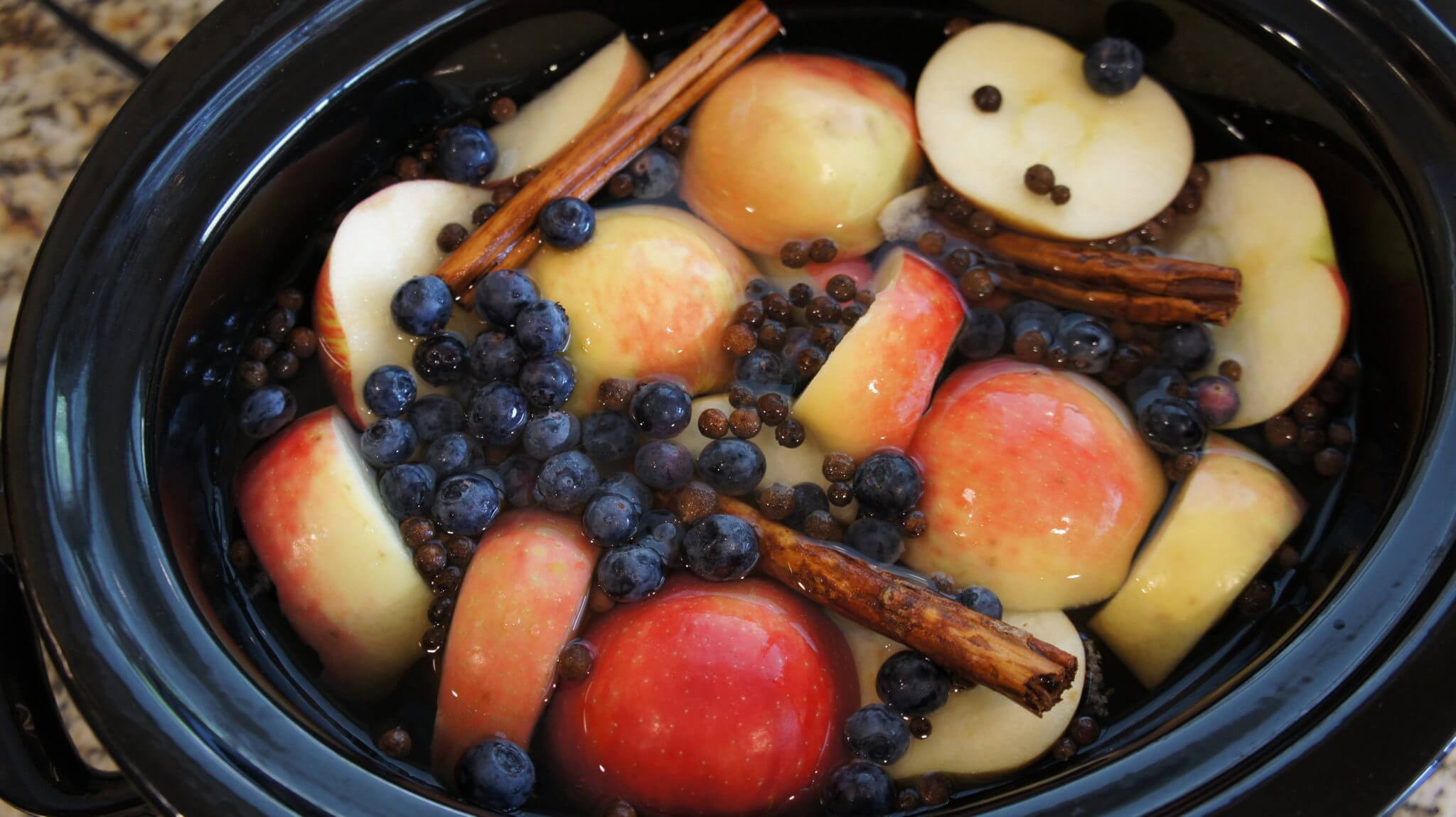 Ingredients
4

 

apples

 

use multiple varieties

1

 

pear

1

 

orange

1 package Wish Farms Blueberries

9

 

cups

 

water

3

 

cinnamon sticks

2

 

tablespoons

 

mulling spices

honey or maple syrup to taste
This recipe will forever be one of our favorites! It truly combines all the comfort food flavors of what makes Fall, Fall! Pumpkin Spice Latte inspired and blueberry infused….what a dream dessert.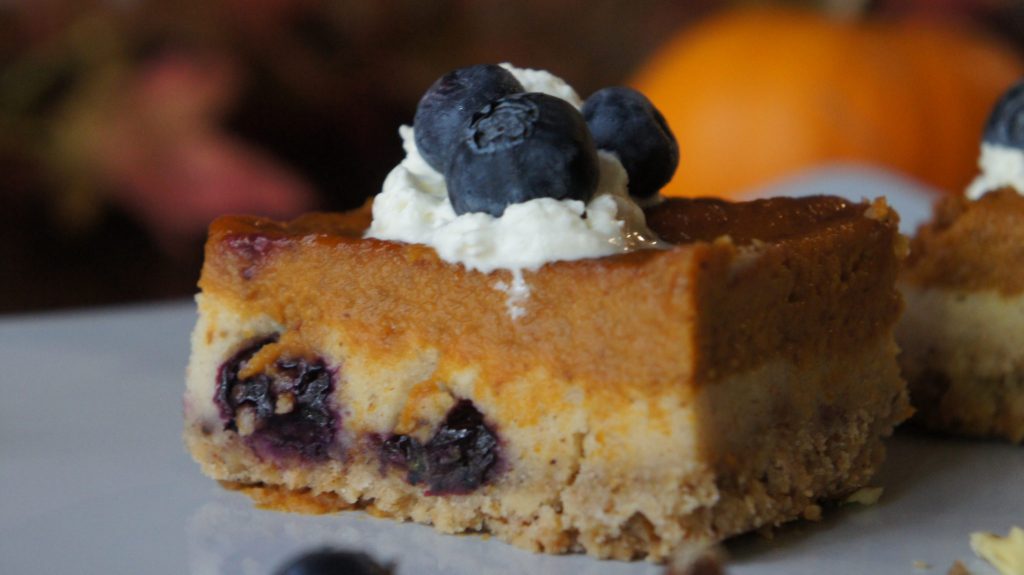 Ingredients
Crust:
1 cup walnuts
1 1/4 cup all-purpose flour
1/2 cup sugar
1/2 teaspoon cinnamon
1/8 teaspoon salt
1/2 cup butter, melted
Latte Layer:
6 tablespoons unsalted butter
8 ounces cream cheese
3/4 cup sugar
3 eggs
3 tablespoons all-purpose flour
2 teaspoons vanilla
2 cups fresh Wish Farms blueberries
1 teaspoon cinnamon
1/2 teaspoon nutmeg
Pumpkin Layer:
1 can pure pumpkin
2 eggs
1/3 cup sugar
1/3 cup dark brown sugar
1 teaspoon ground ginger
1/2 teaspoon cloves
1/2 teaspoon salt
1/4 cup heavy cream
1/4 cup milk
Topping:
Whipped cream
Fresh Wish Farms blueberries to garnish
Want more recipes? We've got tons! Check out our recipe page for all the Fall inspired recipes you can make this season.