Stars, stripes and everything berries! The 4th of July is right around the corner and we've got our top 5 patriotic berry recipes lined up for you to try. Easy, adorable and all things delicious; your holiday is sure to be a bang!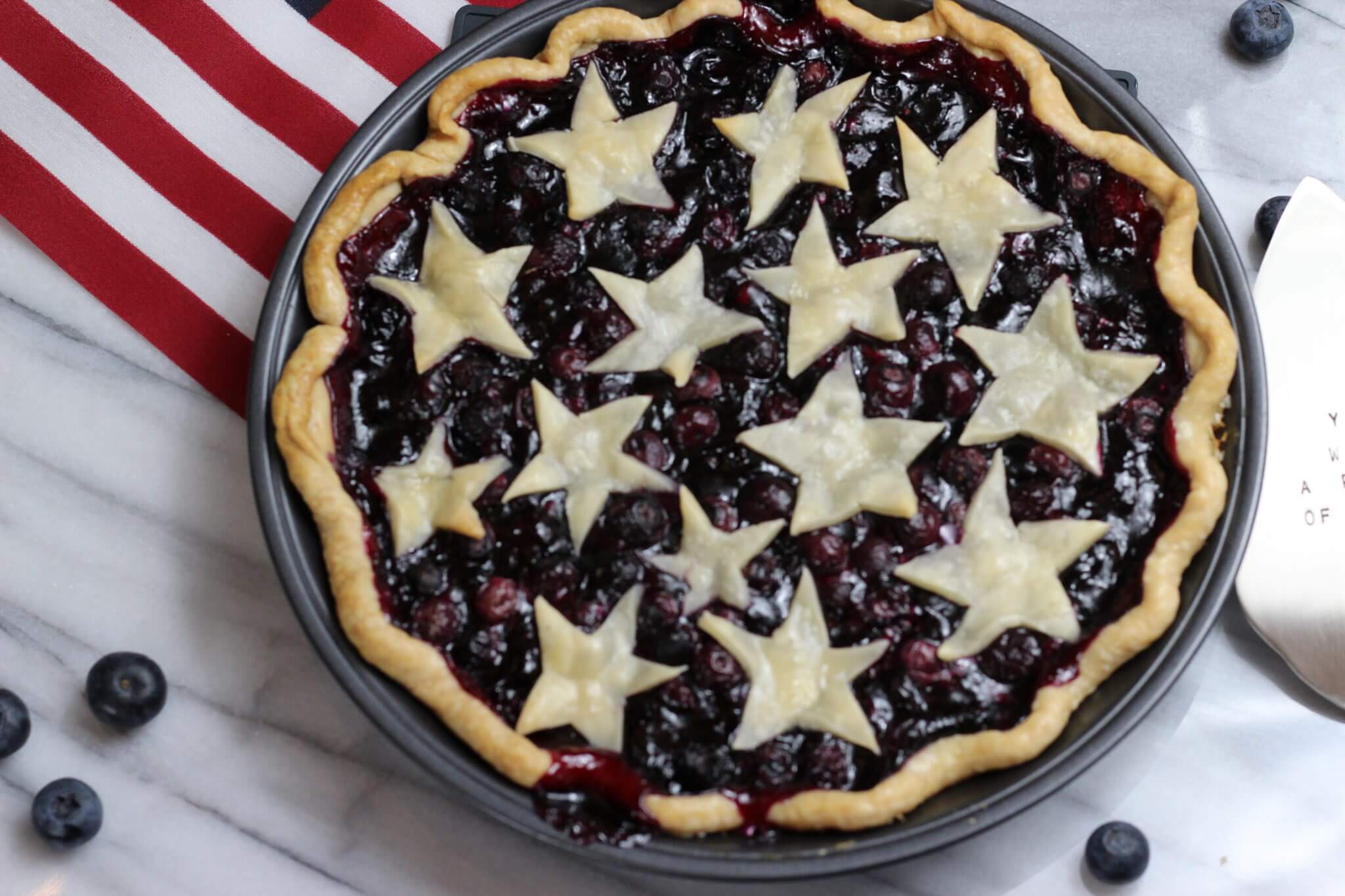 The 4th of July simply isn't the 4th of July without a pie! What is more American than that? Impress all your friends and family with your very own, very easy.."semi- scratch" berry pie.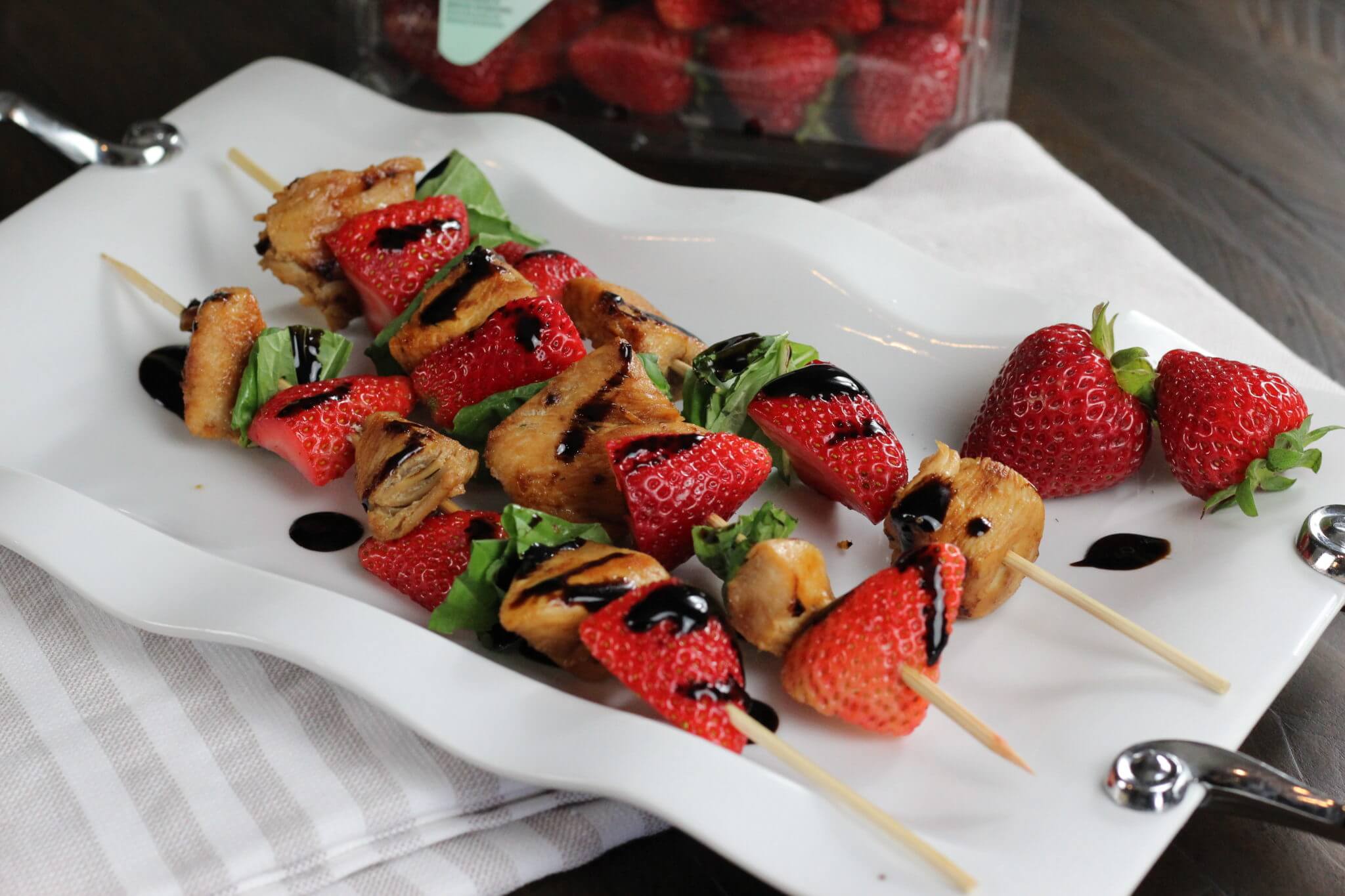 For those of you planning to grill up some goodies, these kebabs are elegant without all the hassle. Fresh and healthy with a perfect marriage of savory and sweet!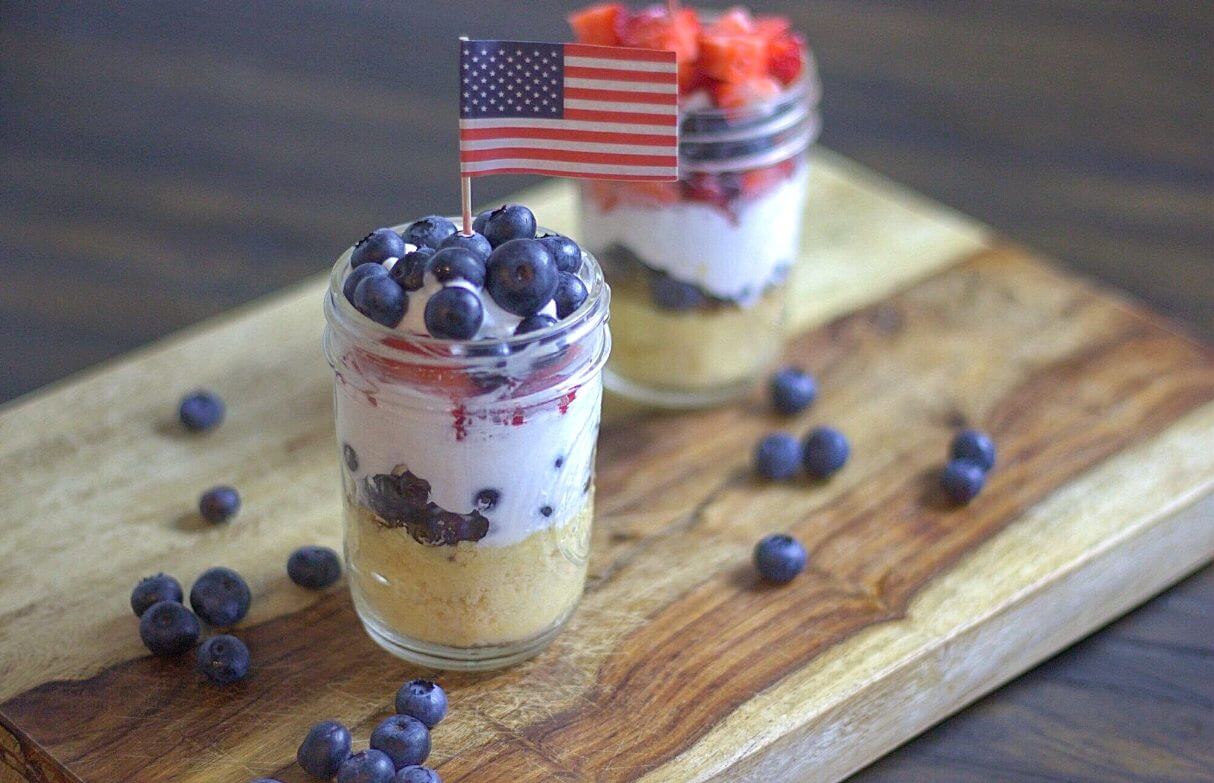 A new fun take on a classic! The 4th of July is no holiday for that fancy sit-down fluff…take your dessert to go!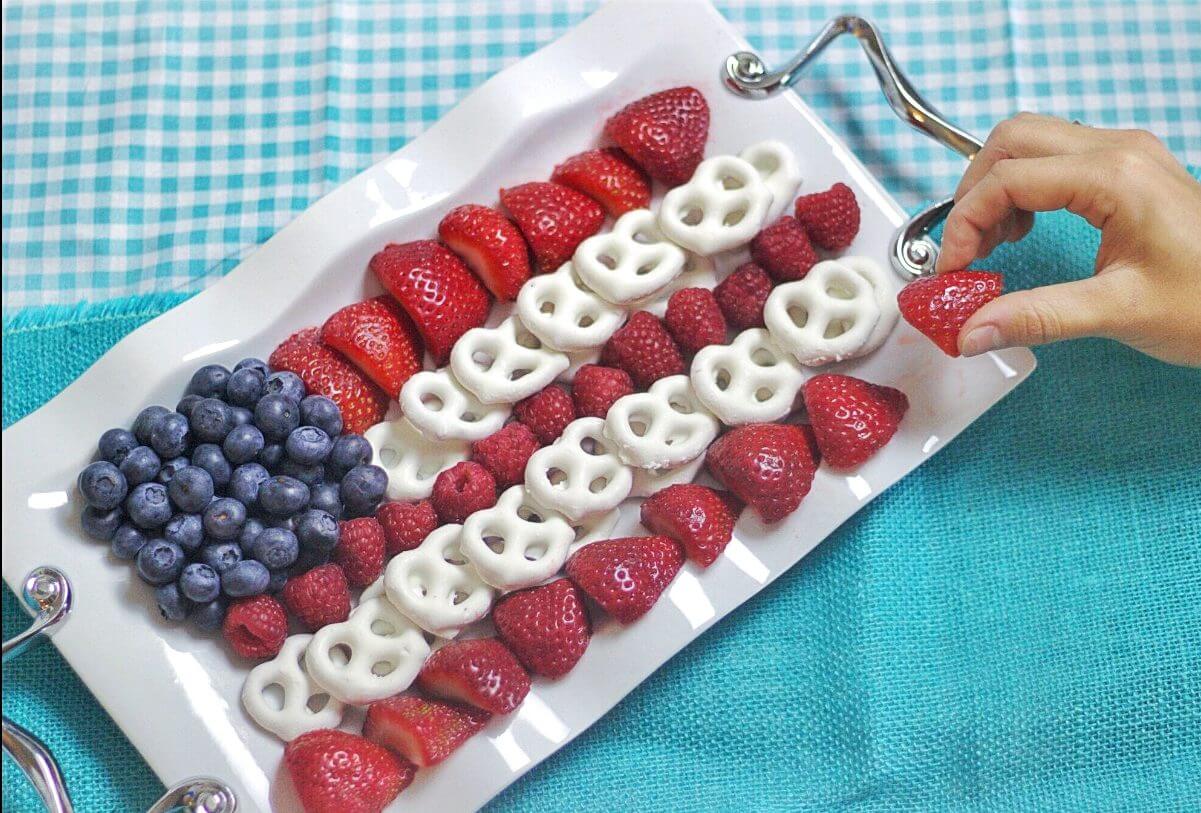 This is our easiest (and cutest) recipe in our opinion! Serve up some fresh berry goodness in an adorable design that will have everyone snapping pics.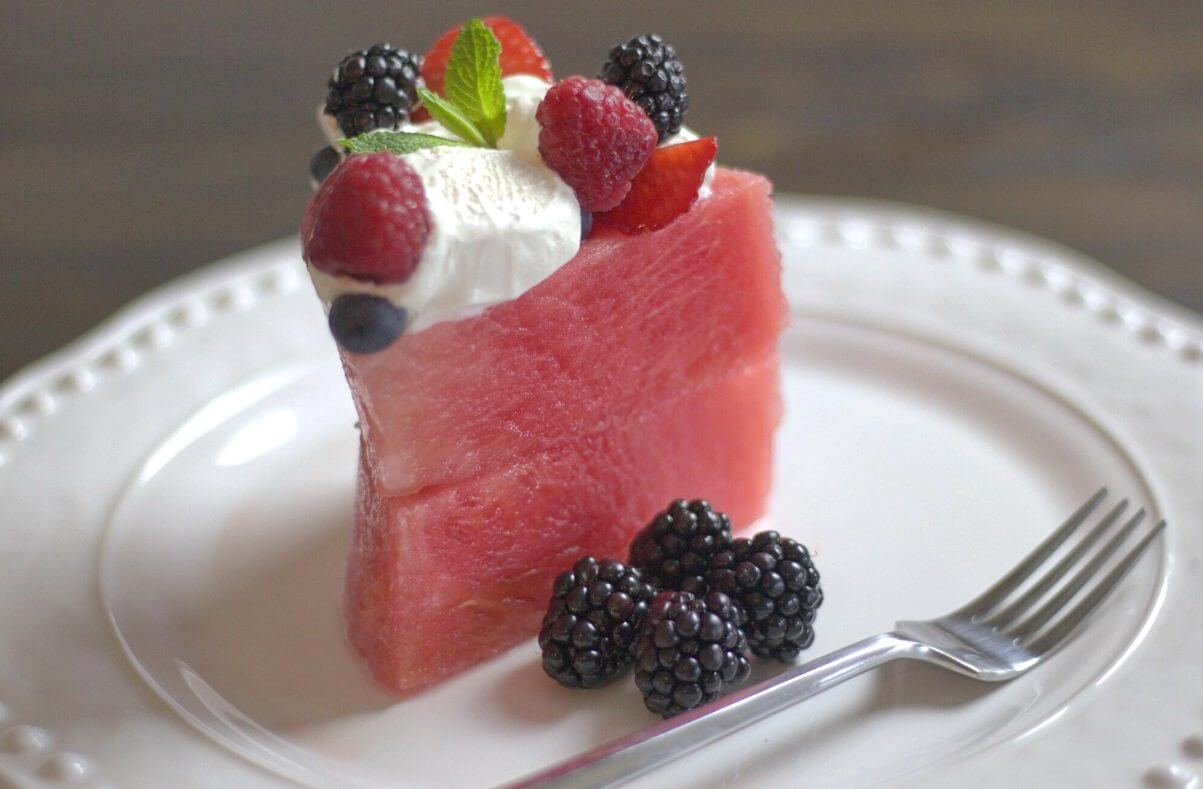 Being outside in the hot sun all day calls for a more refreshing kind of dessert….watermelon "cake"! Top with whipped cream and berries and you have yourself an easy, healthy and delicious end to your 4th of July menu.
There you have it…our top 5 recipes for the 4th of July. Serve up all of these easy, healthy and delicious dishes for your gathering this 4th of July!
Wishing you a berry patriotic day Berry Lovers!