Everyone's favorite time of year is here – It's Florida strawberry season! Between the Florida Strawberry Festival and local U-picks, it is the perfect time to grab a flat of berries at the peak of their season. Of course we love enjoying strawberries in their natural state, especially when they are this fresh and sweet, but you can't let the season pass without trying out a few of these classic strawberry recipes. Check out our take on a few of the tried and true strawberry desserts and treats.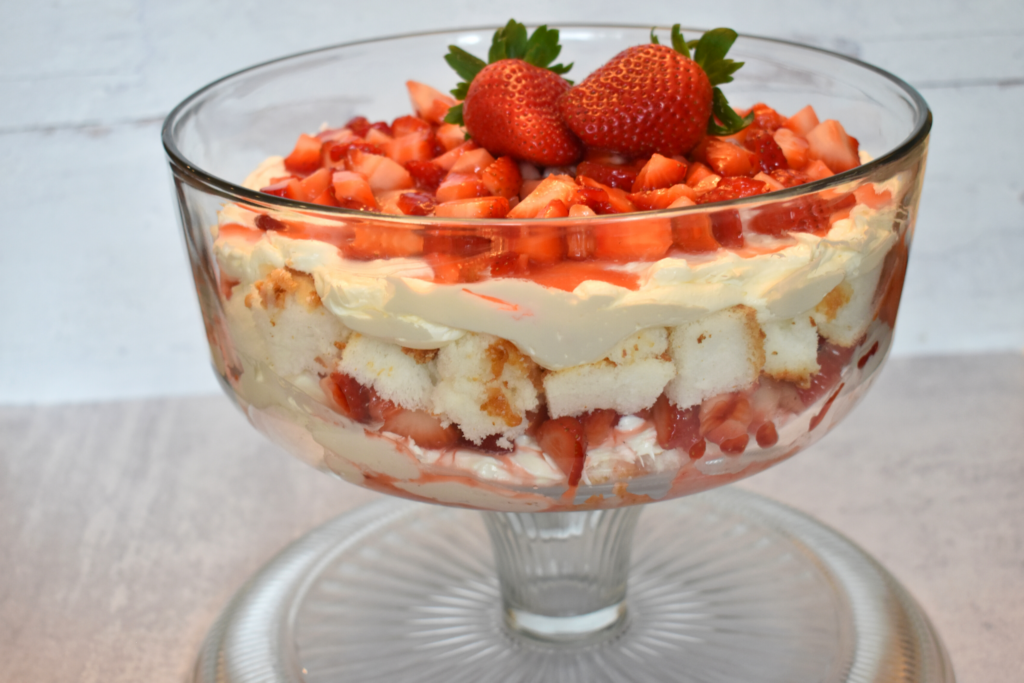 When you want to serve a delicious strawberry shortcake to a larger group, this recipe is just the thing! It is quick, easy, and saves you the mess of preparing individual shortcakes for each of your guests!
Ingredients:
Strawberry Sauce 
2 Quarts Fresh Wish Farms Strawberries, chopped
1  1/2 Cup Sugar
Juice of 1/2 of a Lime
3 Tablespoons Cornstarch
Cream Cheese Whipped Topping
24 oz Cream Cheese (3 packages)
16 oz Whipped Topping, thawed
1 Cup Sugar
Cake Layer
1 Whole Angel Food Cake, cut into large cubes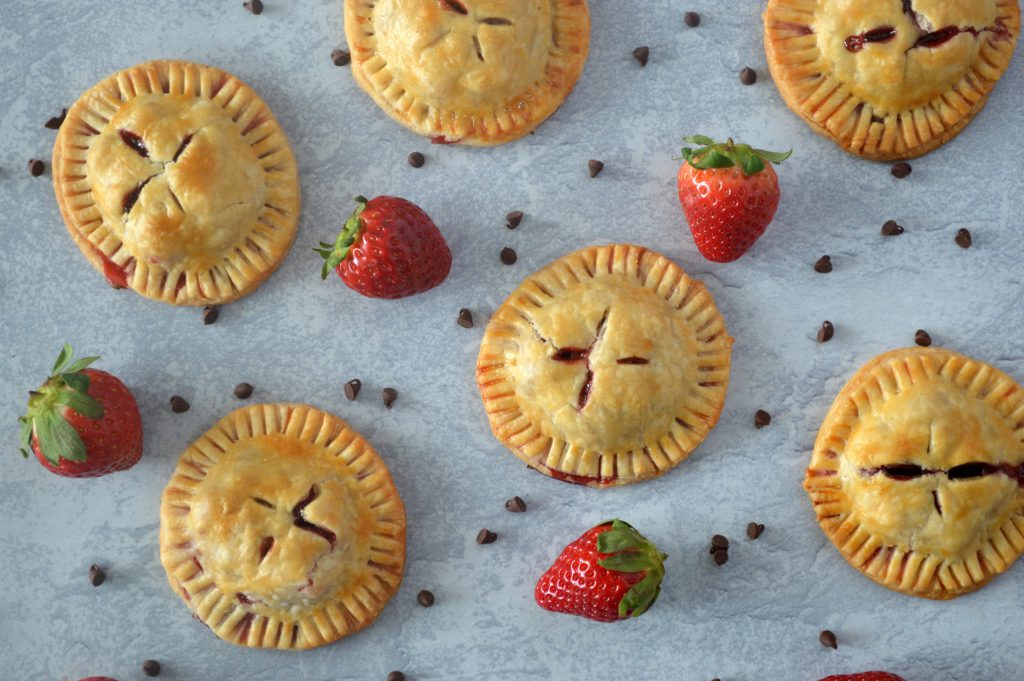 This tiny treat is equal parts delicious and adorable!  A strawberry pie is always a fan favorite, but add a little chocolate and shrink them down to hand-pies and you won't be able to bake them fast enough to keep up with your family gobbling them! A special thanks to Produce for Kids for providing this yummy recipe.
Ingredients:
2 Cups of Fresh Wish Farms Strawberries, chopped
1 Package of Refrigerated Pie Crust Dough
3 Tablespoon Sugar
1 Tablespoon Cornstarch
¼ Cup Mini Chocolate Chips
1 Large Egg White, beaten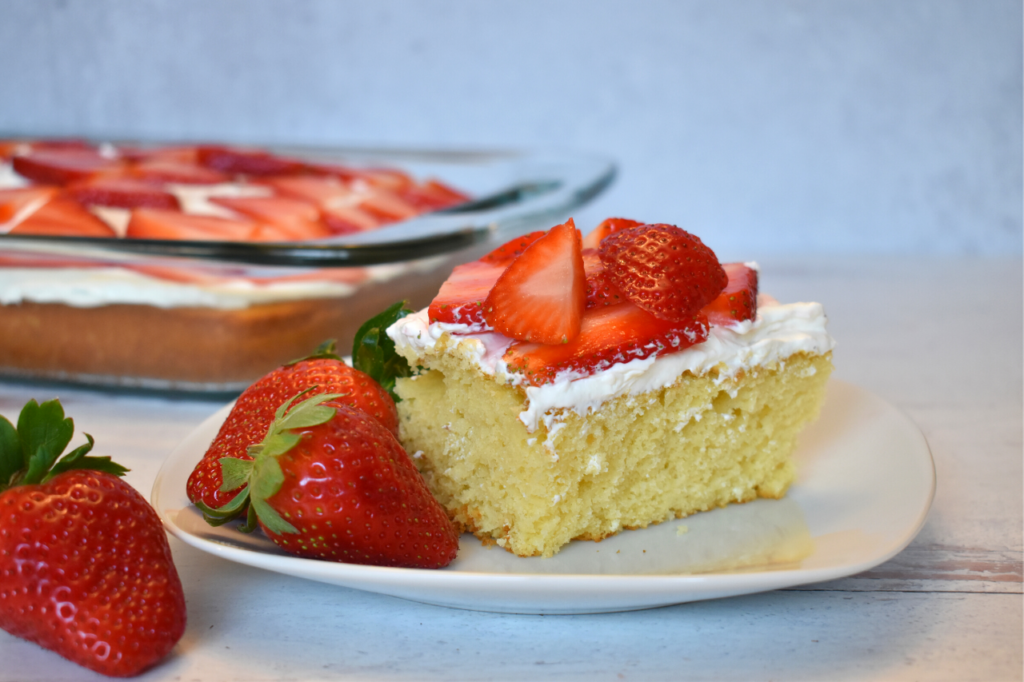 Hello delicious! This sheet cake is perfect to bake and take with you to your next backyard barbecue or small family gathering. We love how easy this shortcake is to slice and share!
Ingredients:
Shortcake Topping 
16 oz Cream Cheese (2 packages)
32 oz Whipped Topping, thawed
1 Cup Sugar
1 Quart Fresh Wish Farms Strawberries, sliced
Sheet Cake
3 Eggs
1  1/2 Cups Granulated Sugar
1 Teaspoon Vanilla
1  3/4 Cups Flour
1  1/2 Teaspoon Baking Powder
3/4 Cup Milk
8 T

ablespoon

Butter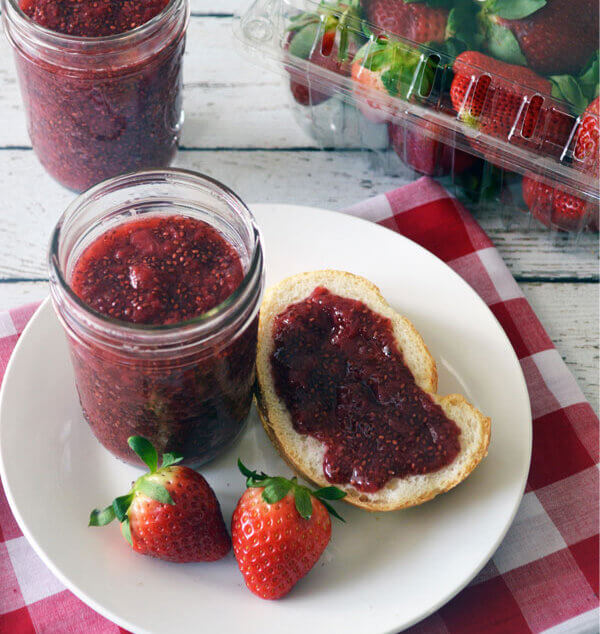 It wouldn't be strawberry season without at least one homemade jam! We love how simple this recipe is and by swapping the sugar for a little maple syrup, you can feel good about letting your kids spread it on everything in sight. This delightful preservation tip and recipe come to us from Produce for Kids!
Ingredients: 
16 oz. Fresh Wish Farms Strawberries, leaves hulled & chopped
¼ Cup Maple Syrup
2 Tablespoons Chia Seeds
1 Teaspoon Vanilla Extract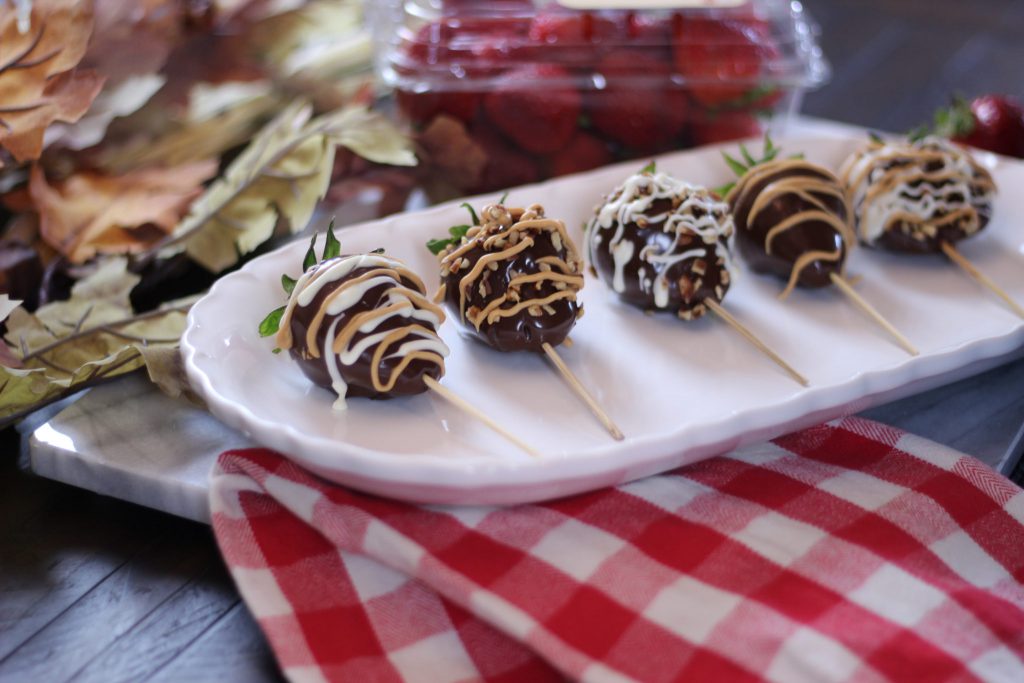 Topping off our list with a recipe that transforms strawberries into candy bars. Could anything be better than strawberries combined with chocolate and caramel?! We think not!
Ingredients:
Fresh Wish Farms Strawberries
Meltable white chocolate
Meltable Dark or milk chocolate
Meltable caramel
Short wooden skewers