Memorial Day Weekend is a time for Americans to remember all of the brave men and women who served in our military and made the ultimate sacrifice for our country and for our freedom. We are eternally grateful.
For many of us, this weekend also marks the end of a school year and the beginning of summer – full of gatherings with family and friends. Here are some recipes – both patriotic and delicious for your next family picnic, barbecue or day at the beach!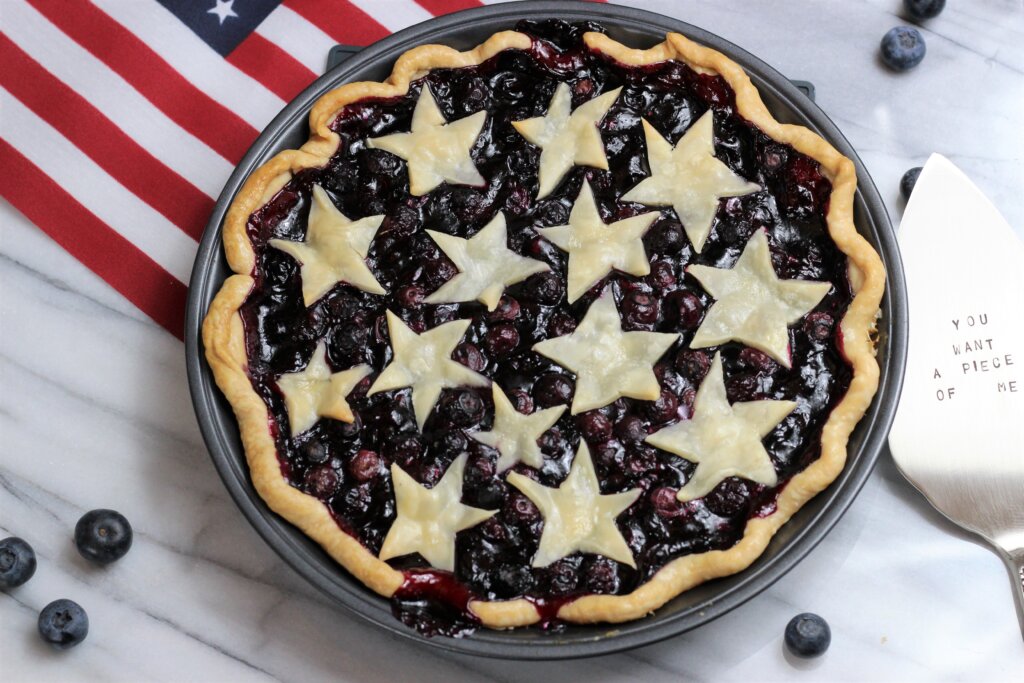 Shoot for the stars! With this adorable and equally delicious blueberry and blackberry pie.
Ingredients:
Double crusts for one 9" pie pan
4 cups total of fresh Wish Farms blueberries and blackberries
1 cup granulated sugar
1 tablespoon chia seeds
7 tablespoons cornstarch
2 tablespoons butter
1 egg white, beaten with a fork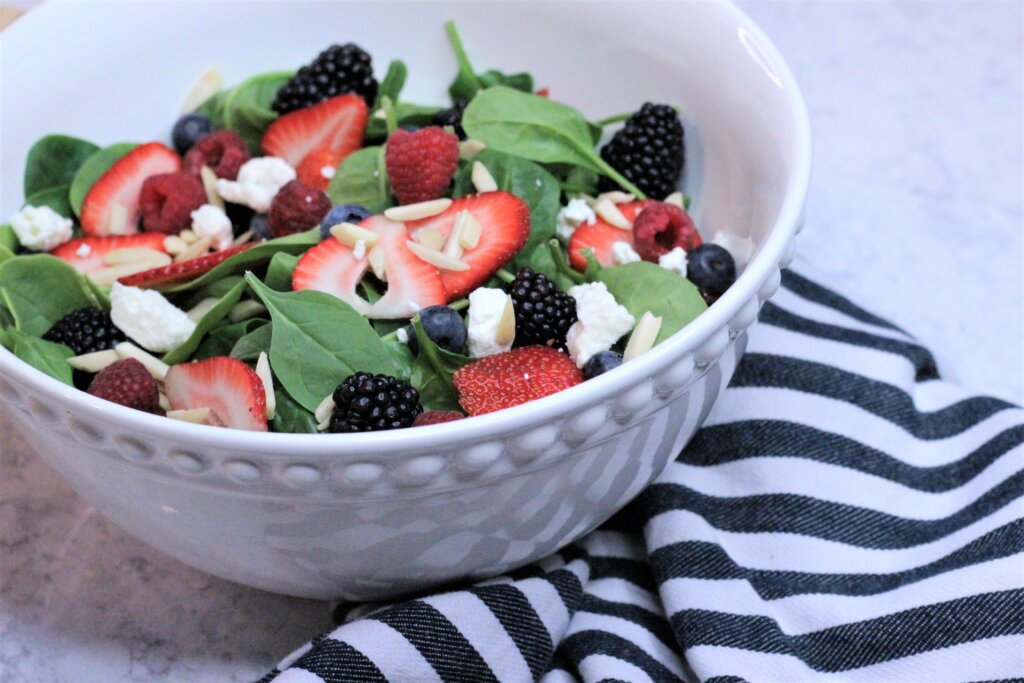 This colorfully crisp salad is sure to be a crowd pleaser!
Ingredients:
8

 

cups

 b

aby spinach 

1

 

cup

 Wish Farms s

trawberries

 

sliced

1

 

cup

 Wish Farms blue

berries

1

 

cup

 Wish Farms black

berries

1

 

cup

 Wish Farms rasp

berries

1/4 cup Feta Cheese

1

 

cup

 

Sliced or Slivered Almonds
Betsy Ross Berry Boozer Mocktail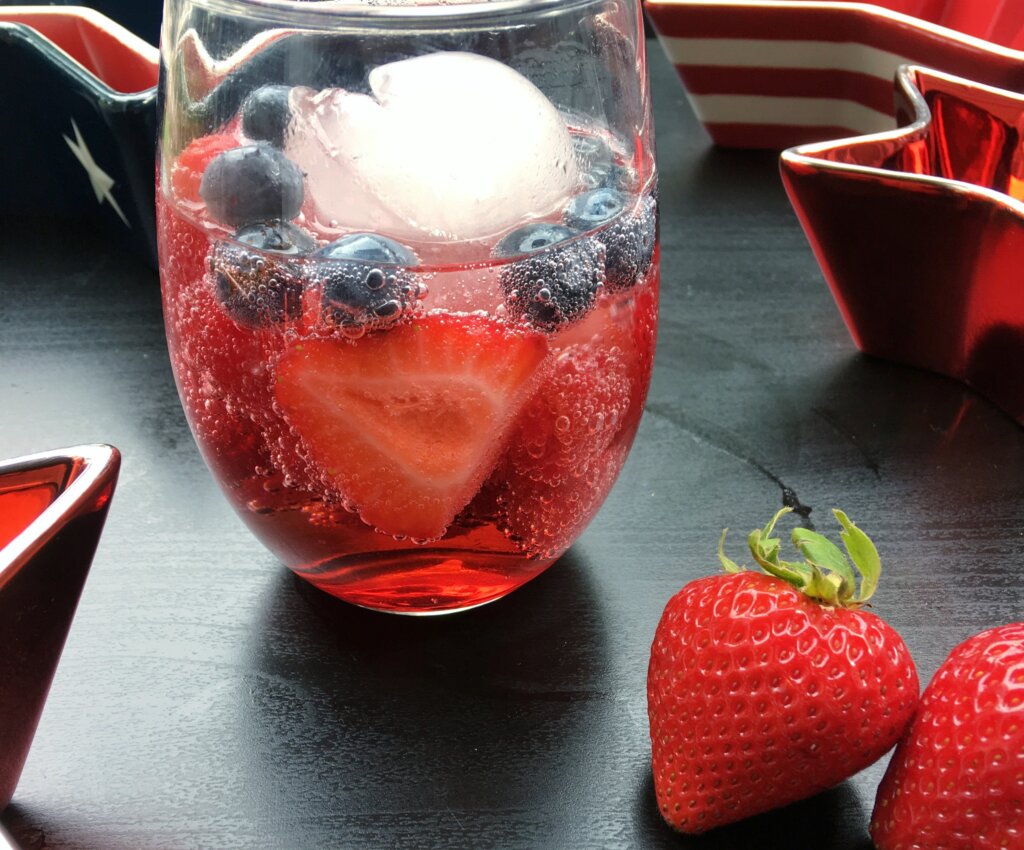 If you're waving the white flag on alcohol, this is a delicious alternative! If not, sneak a little vodka or gin in this one for the perfect berry buzz!
Ingredients:
2-3 Wish Farms strawberries, sliced
3-4 Wish Farms raspberries
¾ teaspoon grenadine
2 tablespoons club soda
crushed ice
lemon-lime soda
5-6 Wish Farms blueberries
We hope that you all have a safe, happy and healthy Memorial Day weekend with friends and family.  We are truly blessed to be in the land of the free…because of the brave.