The birth of American independence from Great Britain. Although the vote for independence actually took place on July 2nd, 1776, it wasn't until two days later that delegates from the 13 colonies formally adopted the Declaration of Independence.
Today, July 4th has become synonymous with parades, barbecues, family gatherings and of course, fireworks! And, what a sweet coincidence that berries make the perfect menu items showing off those celebratory red, white and blue colors. Here are a few delicious recipes to commemorate the occasion!
A bite-sized hand held that's full of flavor: what more could you want?!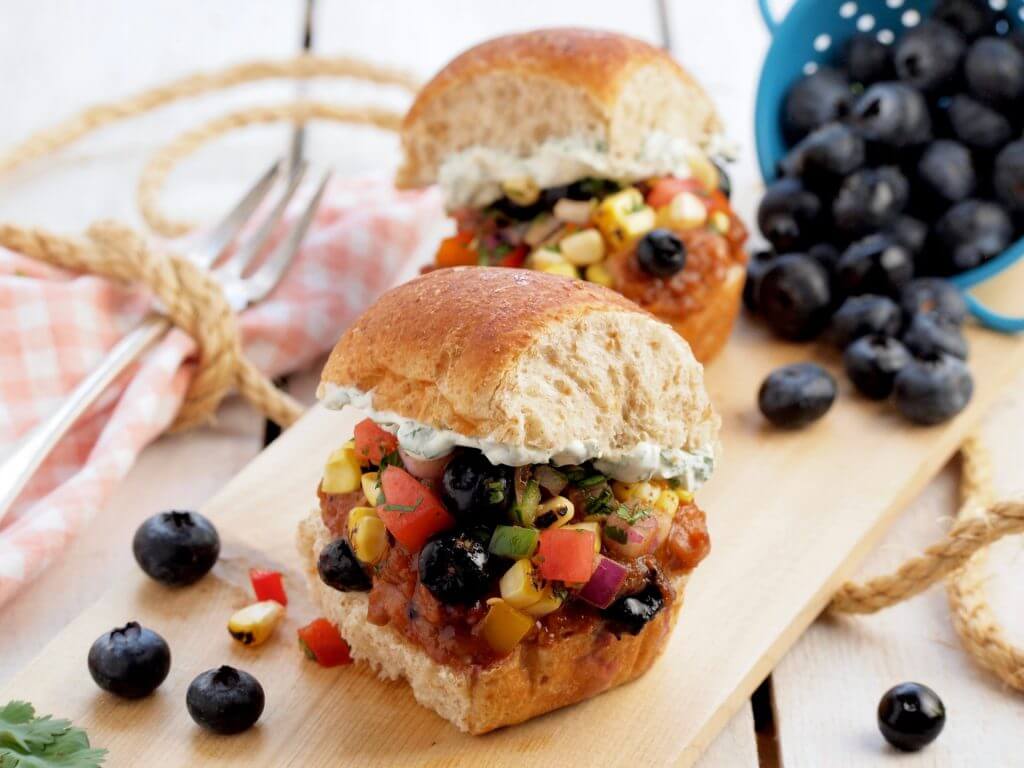 Ingredients:
5 pounds boneless skinless chicken
1 cup bourbon
1 pint fresh Wish Farms blueberries
1 large white onion, peeled and sliced thin
1 large orange, juice and zest
1 head garlic, minced
¼ cup brown sugar
¼ cup hoisin sauce
1 tablespoon soy sauce
1 tablespoon smoked paprika
1 tablespoon Chinese five spice powder
1 tablespoon ground cumin
1 tablespoon fresh ginger, peeled and minced
salt and pepper, to taste
25 Hawaiian Slider Rolls
Blueberry Corn Salsa, recipe here 
½ head green cabbage, shredded, optional
Cilantro Cream Sauce
½ cup yogurt or sour cream
¼ cup fresh cilantro, minced
1 lime, juice and zest
1 tablespoon low-sodium taco seasoning or substitute 1 teaspoon cumin, 1 teaspoon chili powder, and 1 teaspoon garlic powder
salt and pepper, to taste
This drink is not only sweet but the perfect festive treat!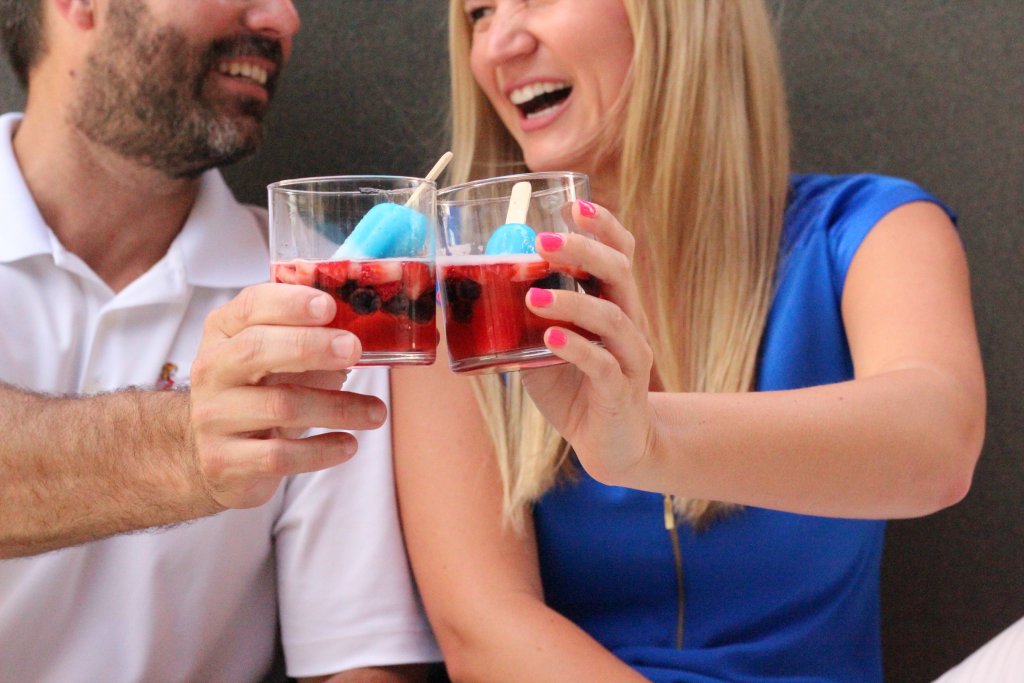 Ingredients:
Fresh Wish Farms strawberries, chopped into small pieces
Fresh Wish Farms blueberries
Prosecco champagne
Rocket popsicles
We love this as is, or if you're having a smaller gathering, make individual jars for guests to enjoy.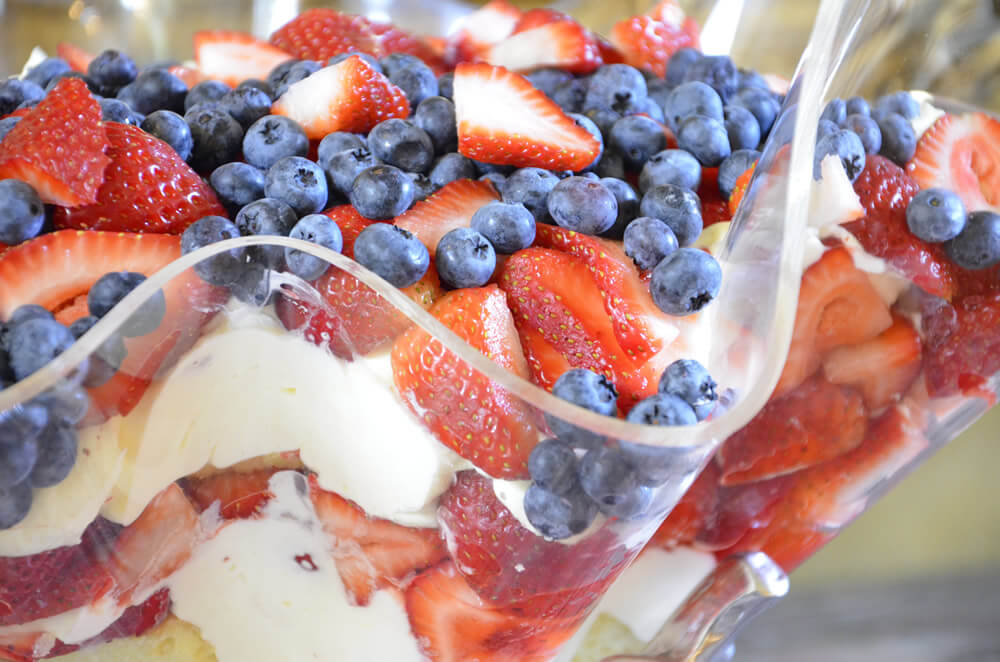 Ingredients:
1 pint Wish Farms blueberries
1 lb. Wish Farms strawberries
1 large box of vanilla instant pudding (5.1 ounces)
3 cups milk
12 ounces whipped topping (1 large container)
1 large loaf of store bought pound cake
We hope these sweet and savory recipes keep you free this Fourth of July!