Today is one of our favorite days of the year….National Strawberry Day! It's no coincidence that National Strawberry Day falls in the height of the Florida strawberry season. It is only fitting for us to celebrate the best way we can….with all our favorite strawberry recipes and fun facts!
Make sure you stock up on fresh Wish Farms Florida strawberries from your local grocery store and celebrate with us!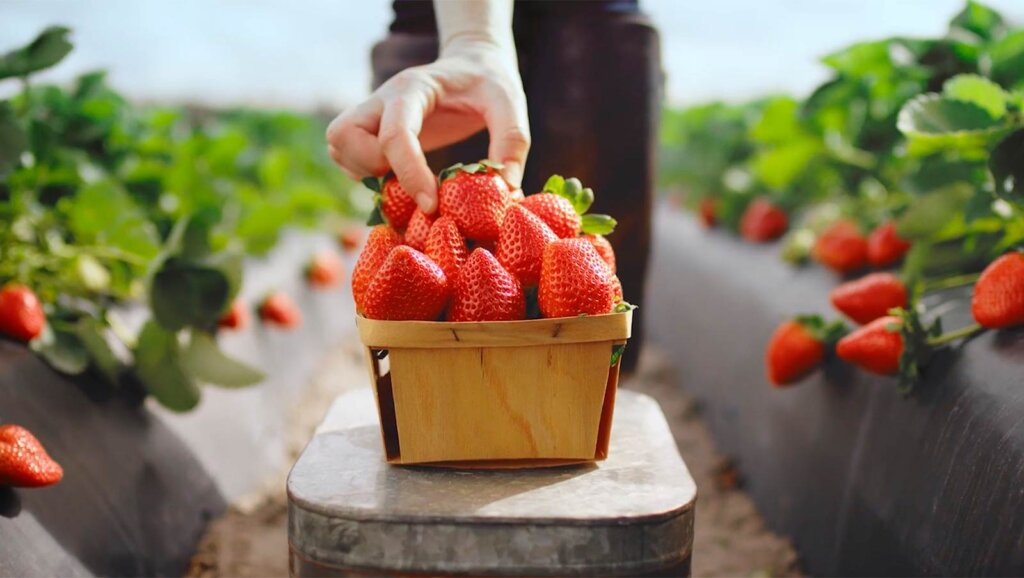 Before we get into some of our favorite recipes, we've got to share some of the amazing health benefits that these berries provide.
Strawberries are one of the best superfoods we could eat…they are LOADED with Vitamin C! Just eight strawberries will provide 140 percent of the recommended daily intake of Vitamin C for kids.
Did you know? Strawberries are known to help lower cholesterol and blood pressure, and reduce our risk of heart disease. Incorporating these bite sized snacks into your diet can have more benefits than you think!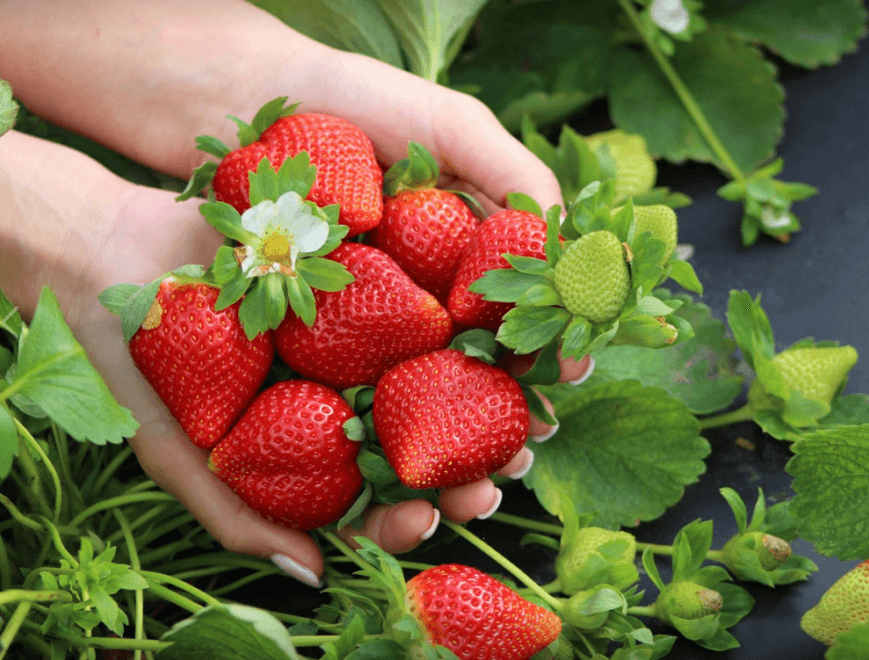 Now for the fun part! Celebrate National Strawberry Day with some of our favorite recipes below.
Nothing beats a decadent breakfast topped with fresh and juicy berries.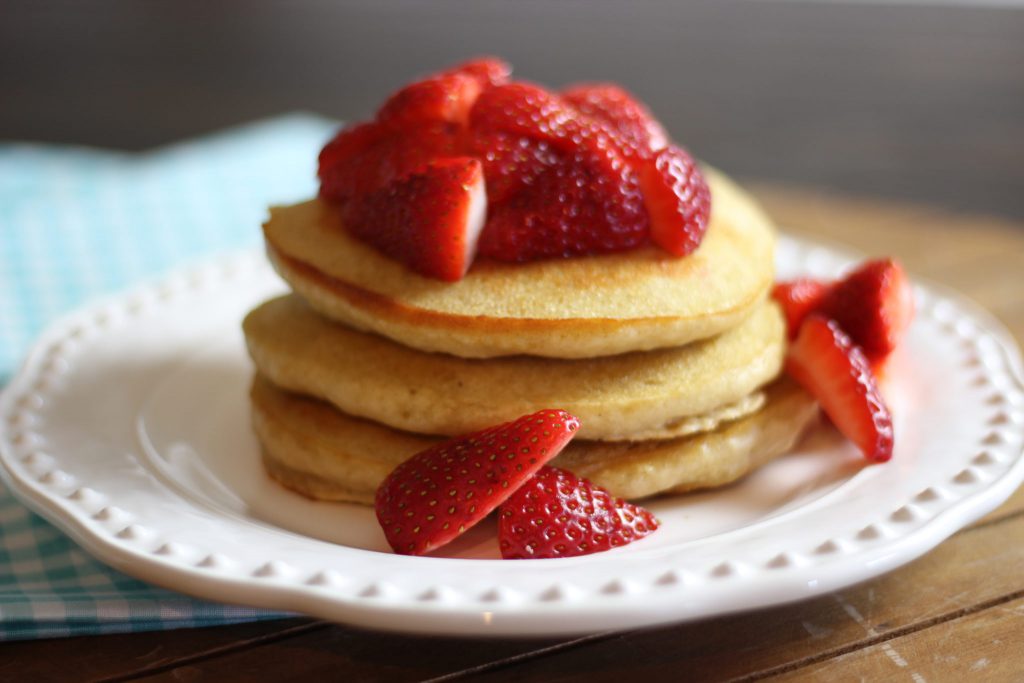 Ingredients
1 1/2

cups

all-purpose flour

3 1/2

teaspoons

baking powder

1/2

teaspoon

salt

1/4

cup

sugar

1 1/4

cups

whole milk

1

egg

3

tablespoons

butter

melted

2 cups Fresh Wish Farms strawberries, sliced
This pretzel pie is NO-BAKE! Just mix and top with fresh strawberries to enjoy all week as your favorite dessert.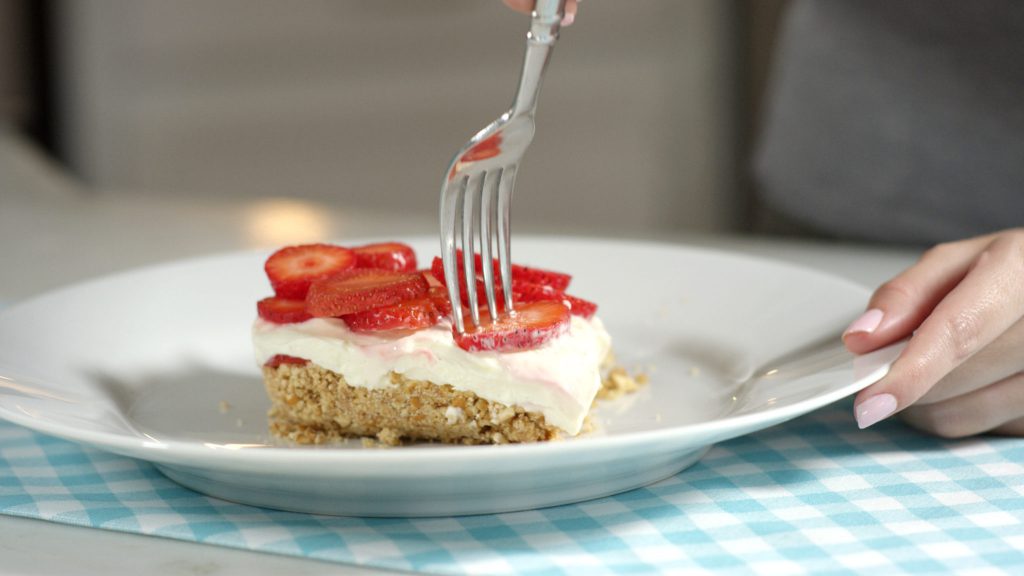 Ingredients
3 cups miniature pretzel twists
1/2 cup melted butter (increase as needed for better texture)
1/4 cup light brown sugar (increase as needed for better texture)
16 ounces cream cheese
1/4 cup sugar
3/4 cup heavy cream
large Ziploc bag
rolling pin
medium size mixing bowl
8×8 pan
Large mixing bowl
Spatula
1 teaspoon vanilla extract
1/4 teaspoon kosher salt
3 cups fresh Wish Farms strawberries, coin sliced
Truly the most refreshing cocktail we've ever tried! Plus, who can say they get all their daily vitamins out of one drink?! All jokes aside, the flavors in this one are berrrrry delicious.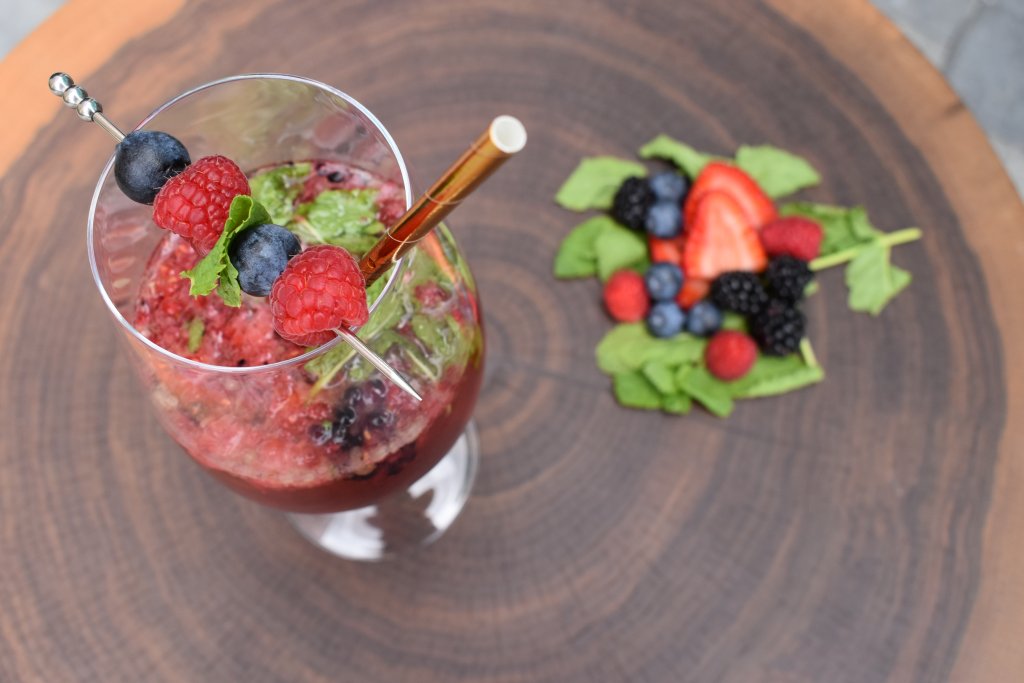 Ingredients
Fresh Wish Farms strawberries
Fresh Wish Farms raspberries
Fresh Wish Farms blueberries
Fresh Wish Farms blackberries
A splash of cranberry juice
Fresh mint
Peach schnapps
Champagne
Need more National Strawberry Day recipe inspiration? Check out our recipe page for tons more!