Let's face it….no school, no restaurants, no parks, no day-care is a very scary thing for some parents! Keeping our little ones entertained is a challenging thing these days in the midst of the pandemic. If you are running low on some fun ideas for your kids we've got you covered on a sensory activity to keep toddlers busy for hours! This is a big time win in our book!
Cheap and easy…just recycle your old strawberry packages and transform them into your very own non toxic sensory bins. This is also an organizational hack that all parents love! Plus decorating the 'bins' is half the fun!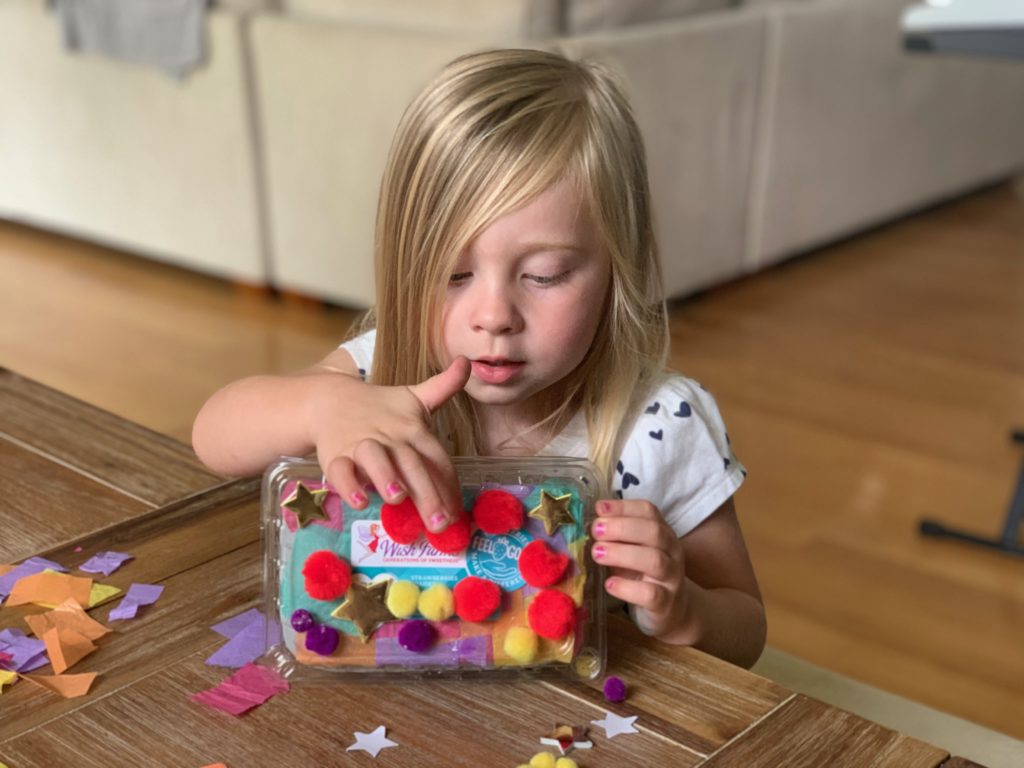 Click here to see how we decorated some of our packages! 
Scoop them, pour them, stir them, squish them! You can even sort water beads by colors using tweezers or tongs.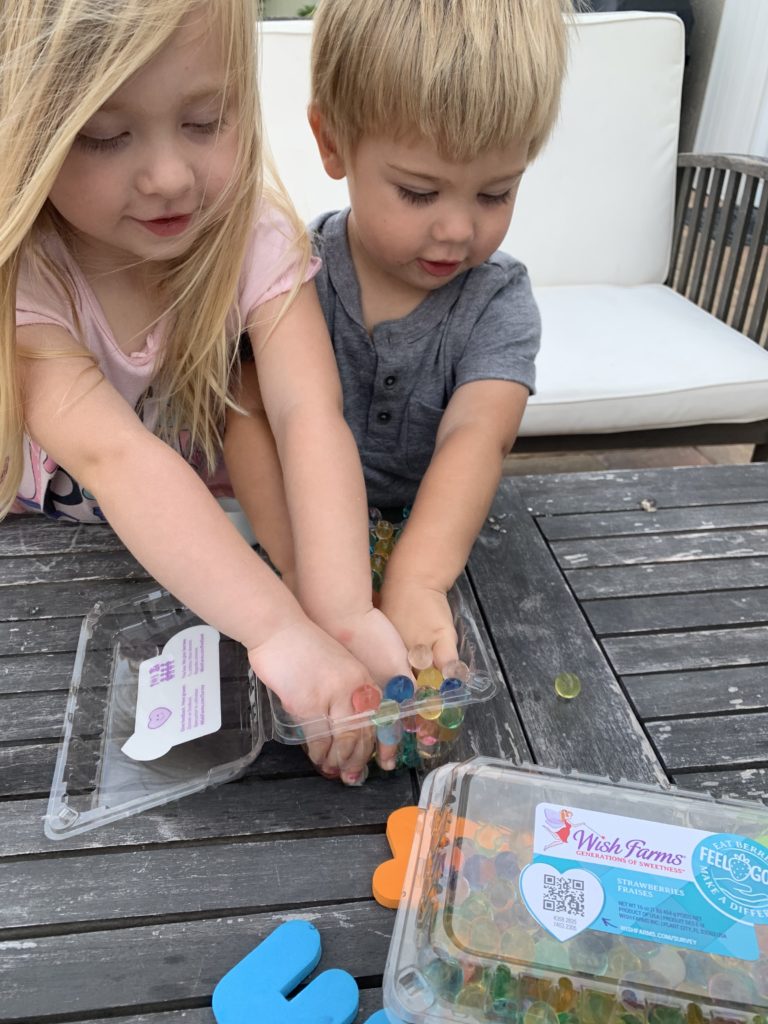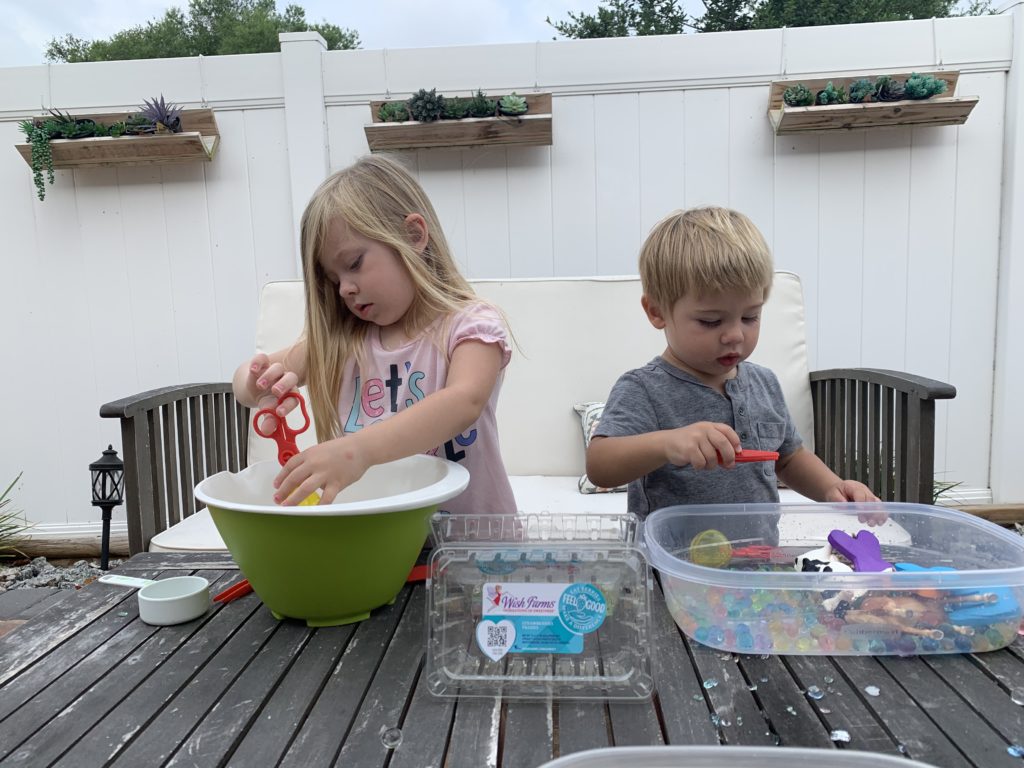 Here is a link to the water beads we used.
Enjoy the couple extra 'mom minutes' this activity gives you and watch the kids have a blast!