It was the spring vegetable season, in May of 1975.  Another worker and I were unloading a boxcar loaded with empty bushel pepper baskets, similar to the ones in these pictures.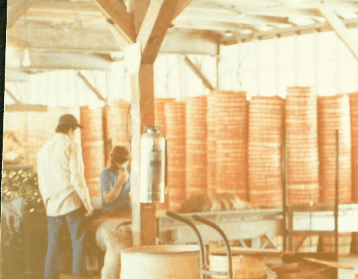 The bushel baskets came from a company in North Carolina and were shipped by rail to our Plant City packinghouse.  There was rail siding along the back porch of our wooden building where we unloaded them.  That was a miserable job.  These railcars were at least 100 degrees inside.  The baskets laid on their side and were stack tight all the way to the top of the car.  Breaking them down by hand was tough.
The two of us were laboring away unloading this car, when I heard a faint sound coming from the baskets.  I stopped and listened closer.  It was a very weak cry.  I couldn't tell where it was coming from.  We continued unloading until we got to the source of the sound.  There were 2 tiny kittens.  They must had been just born before the boxcar was slammed shut and shipped to Florida, leaving the mother behind in North Carolina.  The little stowaways were so small that you could hold them in the palm of your hand.  I picked them up and took them into the office.  One of the secretaries told me that they will die without there mother.  She said that someone would need to feed them with an eyedropper if they were to live.  That is what I did.
Several weeks of nursing these 2 little guys saved their lives.  One was a small female that I named Spring (pictured here).  She had a tortoiseshell coat. Her brother was a striped guy that I named Pepper.
A friend of mine claimed Pepper and I kept Spring.  Spring was the best cat that I ever owned.  The very funny thing about feeding her with that eyedropper for all these weeks, was that I believe that she came to think of me as her mother.  Even when she was full grown, she would follow me everywhere, just like a puppy.  I would take walks to the other side of the apartment complex, where I lived.  She would follow.  Sometimes jumping through the bushes along where I was walking, but always keeping pace and tagging along.  Spring lived inside, but loved the outdoors and was a little wild, at heart.  That was evidenced by the occasional kill that she delivered a to my front door.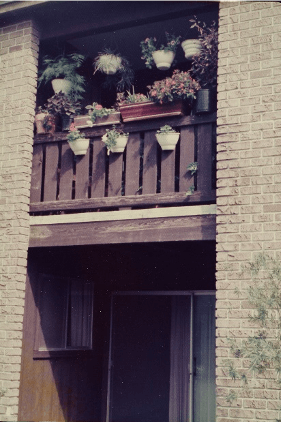 One of the most curious things about her was her climbing habits.  I lived on the 2nd floor and had a balcony that was filled with plants.  There were no steps to it, so Spring would climb up the brick wall at night.  Many a morning, I found her on the balcony, after a night on the town.
Several years later, my wife, Therese and I moved into a new apartment that had a similar balcony set-up in a different part of town. There was one big difference; the building did not have a brick façade.  It was made of stucco.  The first night there we let Spring out to explore.  The next morning, she was on our balcony.  I asked Therese if she had put her out there and her answer was no.  Spring had climbed the stucco wall!  She instinctively knew which balcony was ours, which I also found amazing.  This became her new habit.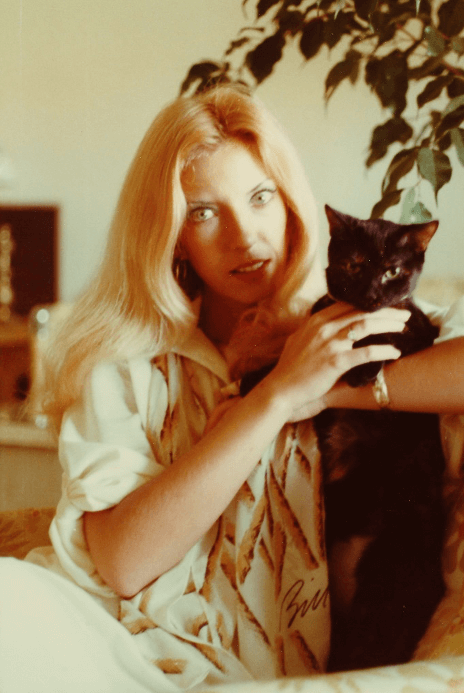 Spring, like Therese, had green eyes.  Spring lived 16 healthy years.  I do not remember taking her to a vet more than once or twice.  She was truly a low maintenance pet.  I think what I love about cats is their independence.  Even Spring, who thought I was her mother, was quite independent.
She had 2 litters of kittens, with 4 offspring (pun intended) in each litter.  One litter had 2 kittens with 6 toes.  An employee in Webster, FL took the big-footed kittens in.  There are probably still 6 toed cats running around that town.  Her brother Pepper disappeared soon after my friend adopted him in 1975.  Coincidentally, the place of his disappearance is very close to where I live now.  Over the years, I have seen feral cats, in the area that bear a striking resemblance to both Spring and Pepper.  We took in one of those feral cats, that very well could have been an offspring.  Spring was a survivor of a hot boxcar in May of 1975.  She was also a cool cat.  I miss her.