Plant City, FL (October 2, 2018) – Wish Farms, international year-round berry marketer, is looking to take the consumer experience to new heights this fall. Attendees at the Produce Marketing Association's Fresh Summit Expo this October will have the opportunity to go on a virtual farm tour.
"There has been a growing trend of shoppers interested in where their food comes from. They also want to see how it is grown and harvested," said Marketing Projects Manager, Nick Wishnatzki. "Our goal is to give the viewer an up-close look at how berries go from our field to their cart. Seeing the hard work and care that goes into farming, really gives you a new appreciation for those berries in your refrigerator."
The videos highlight Wish Farms' company-owned strawberry farm in Duette, FL as well as their partner blueberry grower, Wild Goose Farms in Umatilla, FL.
Wish Farms plans to promote the videos across its social media platforms. They will have Oculus GO headsets in use at the show, which is the latest virtual reality technology developed by Facebook. Attendees are encouraged to stop by Wish Farms' booth 3511 to take part in the immersive experience.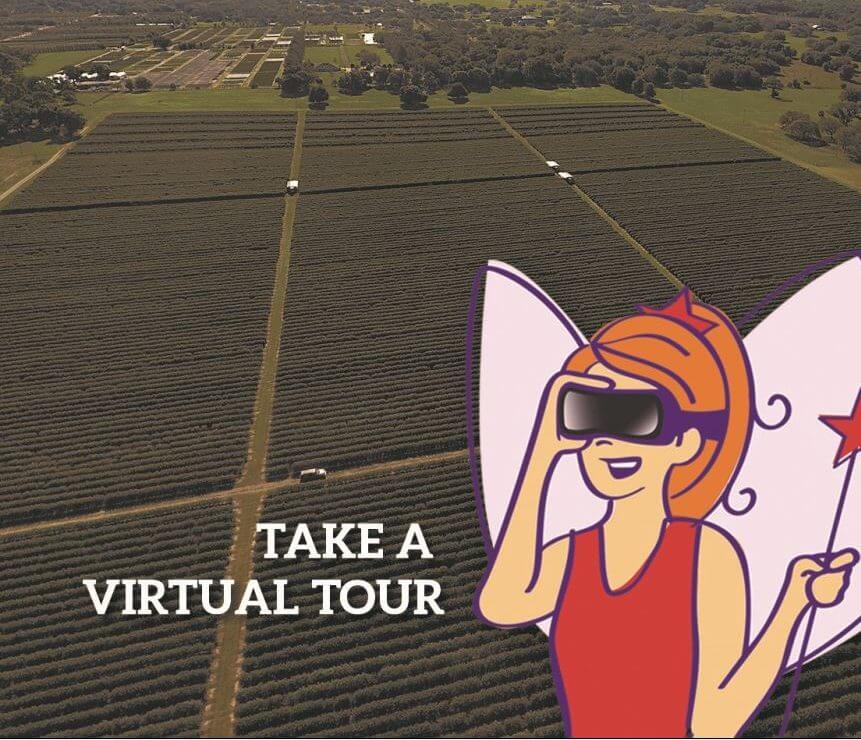 About Wish Farms:
Wish Farms, founded in 1922 and third-generation owned, is a year-round supplier of strawberries, blueberries, blackberries and raspberries growing both conventional and organic varieties. Nationally recognized for innovation, Wish Farms utilizes How's My Picking?™, a patented tool for traceability to ensure quality by tying consumer feedback to specific information from each day's harvest. For more information, please visit www.wishfarms.com.