PixieRock 2022 was certainly a night to remember with live performances by artists Blanco Brown, Saint Motel, Bishop Briggs and headlining act, ZZ Top! But, amidst all the fun and celebration, we raised $640,000! With the company covering the costs of the event, all proceeds from ticket sales and sponsorships went to beneficiaries Feeding Tampa Bay, Shriners Children's and the Wish Farms Family Foundation. Funds raised at the silent auction benefitted Redlands Christian Migrant Association.
The event had fifty-six corporate and individual sponsors. Top industry donors were Jerue Trucking, Sonoco Highland, Farm Credit of Central Florida, Patterson Companies, Packaging Corporation of America, and Sweet Life Farms.
"This impressive amount raised would not be possible without the generosity of our fifty-six sponsors and more than 1,100 attendees." said Wishnatzki.
A few short weeks after the event, we had the pleasure of presenting checks to both Shriners Children's &  Feeding Tampa Bay.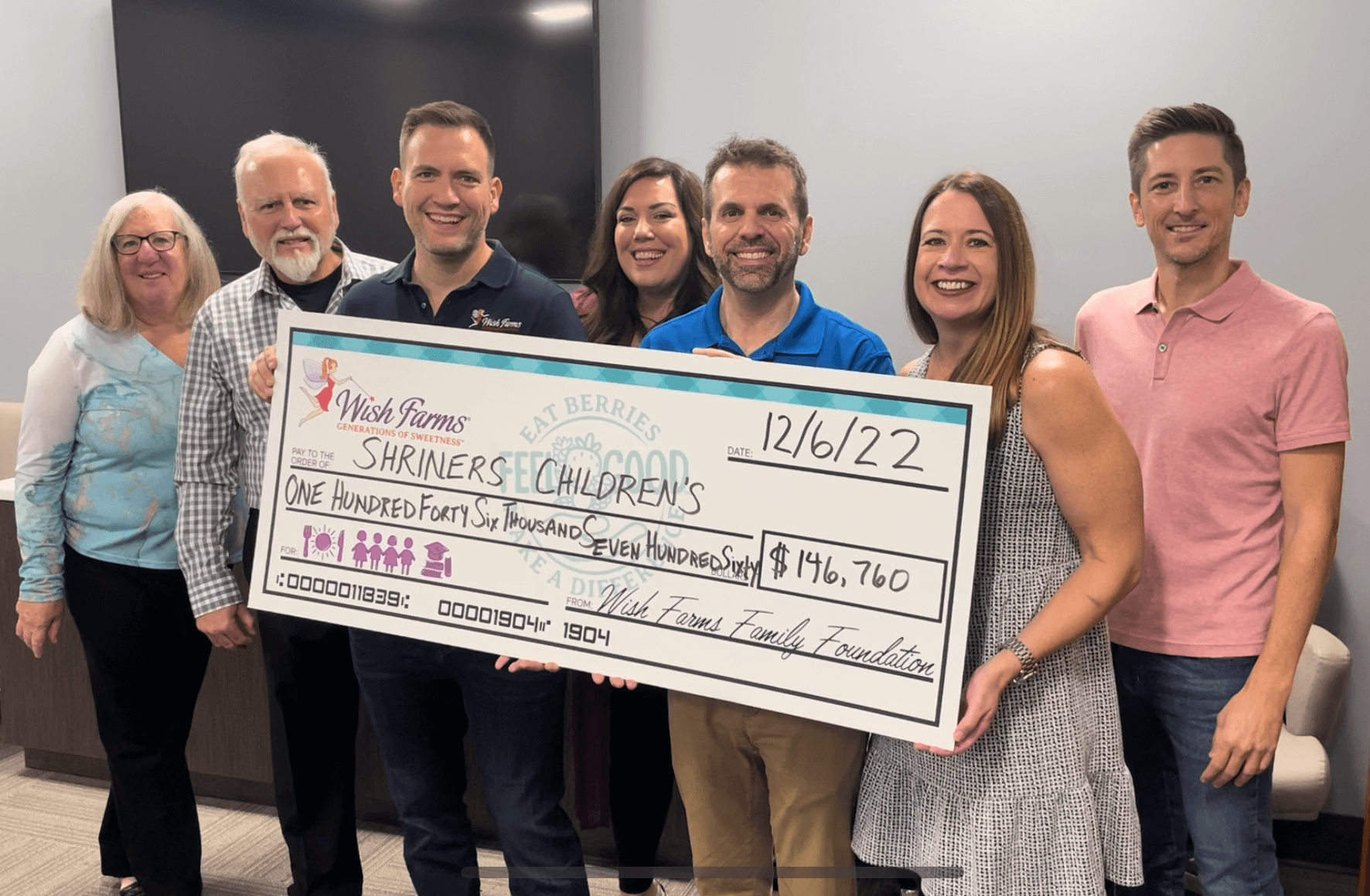 "Shriners Hospitals for Children provides the highest quality pediatric specialty medical attention to each child in our care.  We wouldn't be able to care for every child who needs us, regardless of their families' ability to pay, without generous partners like Wish Farms.  On behalf of our caregivers, patients, and families – thank you, Wish Farms, for your recent donation of $146,760 to assist us with our life-changing mission".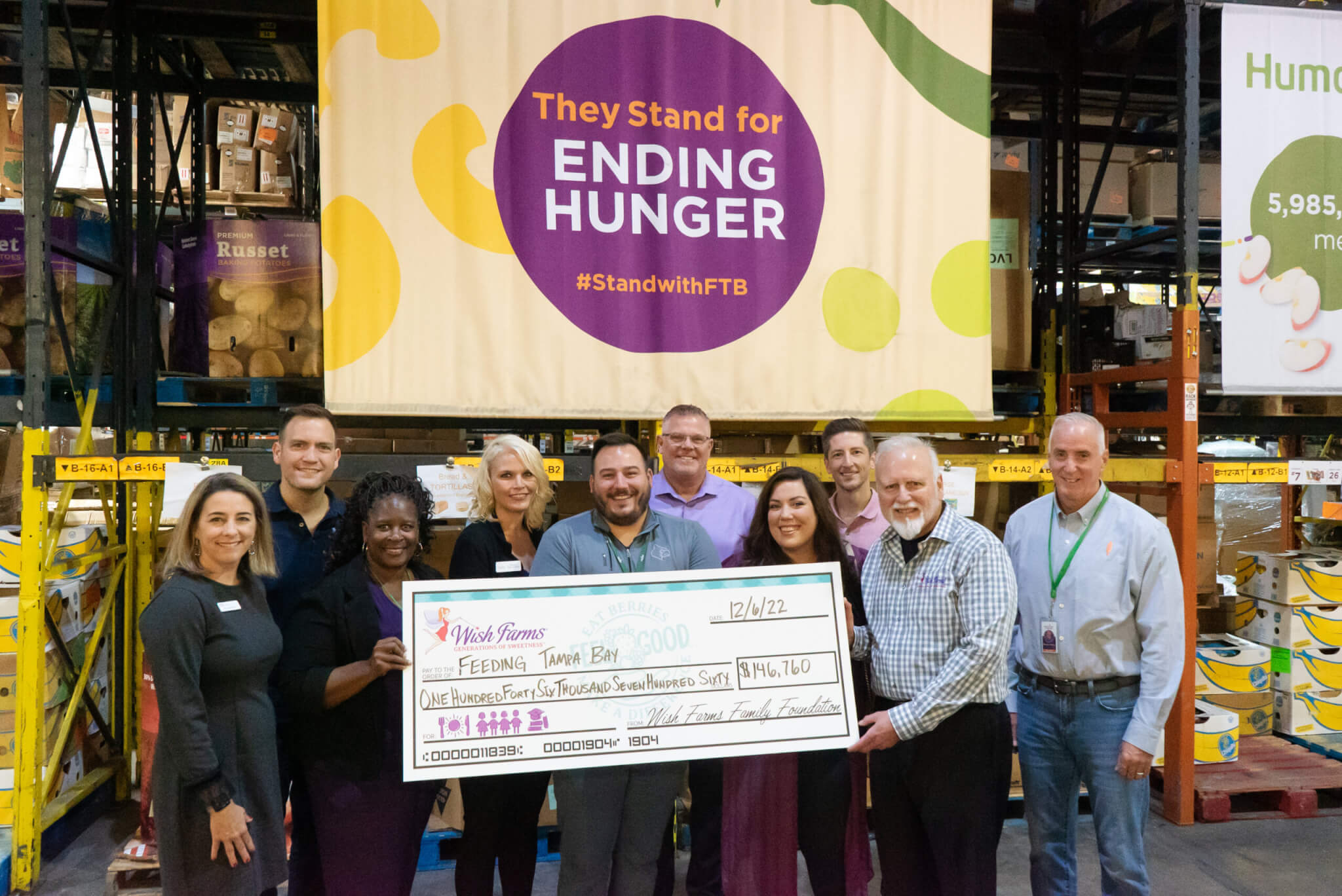 "Feeding Tampa Bay is honored to be supported by the Wish Farms Family Foundation through the proceeds of their outstanding PixieRock event.  Supporting our mission to feed our hungry neighbors through the donation of both nutritious berries and generous funding makes Wish Farms one of our best partners. We can't thank them enough."
A sum of $52,900 was raised at the silent auction and will go to Redlands Christian Migrant Association in support of their mission to support the children in migrant working and low-income families.
The remainder of the money will be put toward future charitable giving through the Wish Farms Family Foundation. The foundation aims to support causes that align with their three pillars of giving: Food insecurity, Youth Education, and Community.