Wish Farms hit a major milestone in 2022, and to celebrate, we hosted a 100th anniversary party and our second annual PixieRock® music festival.
The event took place Saturday, November 12th, on the front lawn of our headquarters in Plant City. Attendees rocked to live performances from world-renowned artists Blanco Brown, Saint Motel, Bishop Briggs and headlining act, ZZ Top. PixieRock® featured gourmet food, hand-crafted beverages, and a silent auction featuring one-of-a-kind items and experiences.
"PixieRock® was born out of our family's love for live music and a desire to support great causes," said Gary Wishnatzki, Wish Farms 3rd generation owner and self-proclaimed, Head Pixie. "Not only does this give us an opportunity to make a difference in our community, it gives our employees, growers, vendors, customers and friends a chance to celebrate all who have contributed to our century of success."
The event raised money for the company's charitable giving throughout the year and beyond. Begun in 2019, The Wish Farms Family Foundation has been focused on three pillars: food insecurity, youth education, and community. With the company covering the costs of the event, all proceeds from ticket sales and sponsorships went to beneficiaries Feeding Tampa Bay, Shriners Children's and the Wish Farms Family Foundation. Funds raised at the silent auction benefitted Redlands Christian Migrant Association.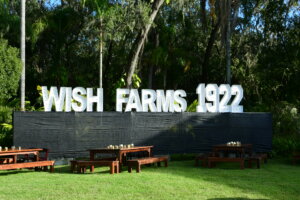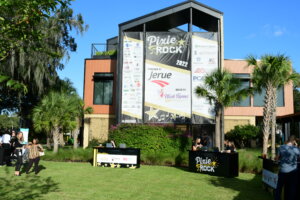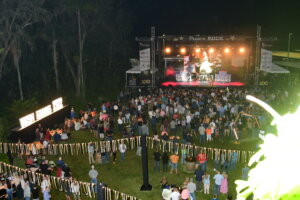 The event had fifty-six corporate and individual sponsors. Top industry donors were Jerue Trucking, Sonoco Highland, Farm Credit of Central Florida, Patterson Companies, Packaging Corporation of America, and Sweet Life Farms.
"This year's PixieRock® raised an astounding $640,000. We had an amazing energy and response from the community. Seeing the legendary ZZ Top perform here was the icing on our birthday cake," said Wishnatzki. "This impressive amount raised would not be possible without the generosity of our fifty-six sponsors and more than 1,100 attendees."