The International Fresh Produce Association held the annual Global Produce and Floral Show 2023, in Anaheim, California on October 19th-21st. The event attracts over 20,000 grocery store buyers, package producers, produce growers, marketers, shippers, and transportation professionals from 60 countries. As the country's largest produce show, it gives those connected to the agriculture industry a chance to get together and meet new people, exchange ideas, and further strengthen existing relationships.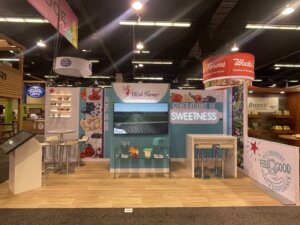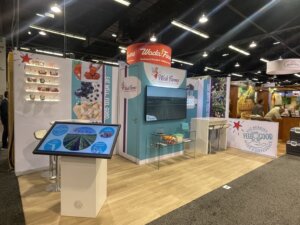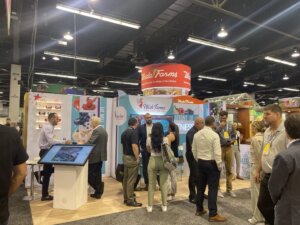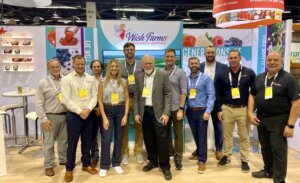 Wish Farms has exhibited at the show for over a decade and had fourteen people from the company attend. Marketing, sales, and farming operations were all represented at the booth. This tradeshow, affectionately nicknamed "The Big Show", gives the Wish Farms team a chance to network with customers and discuss new ideas.
The team was thrilled to share a preview of the Wish Farm Family Foundation's first official impact report at this year's show. Giving back has been ingrained in the company culture, but the establishment of the Wish Farms Family Foundation in 2019, took this to a new level. The foundation focuses on three pillars of giving: food security, youth education and community – Learn more about their efforts by viewing the Impact Report below.