This morning I  was woken up by a text message from my mother.
It read, "Hi! Easter is this weekend I need to know what you are bringing to our family party."
What happened next?
UTTER PANIC.
What? Isn't it still February? When the heck did April get here already!?
And how DARE you show up to a party empty handed!?
Well after a little research I found a list of ADORABLE DIY Easter recipes, gifts, or just cute little crafts that you can bring to any Easter celebration you attend!
Here are my TOP 5!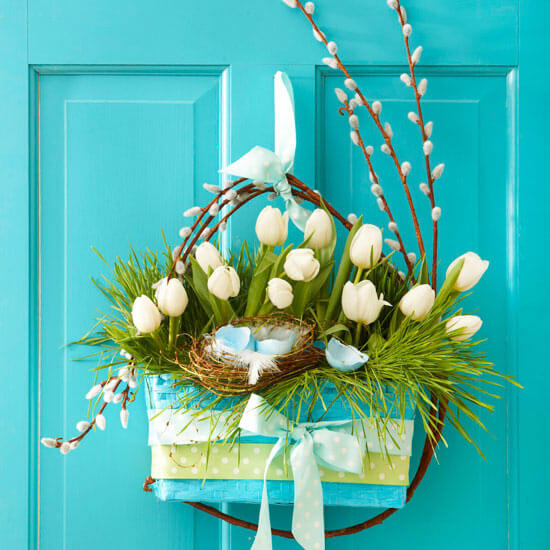 We LOVE this idea from Better Homes and Gardens! Whether you use faux flowers or the real kind, this gift is sure to wow any host. It's a vibrant way to welcome Spring to any home! All you need is a basket , (one with a flat back side so it can lay against their door), Tulips, (real or fake) and some other fun ways to dress it up!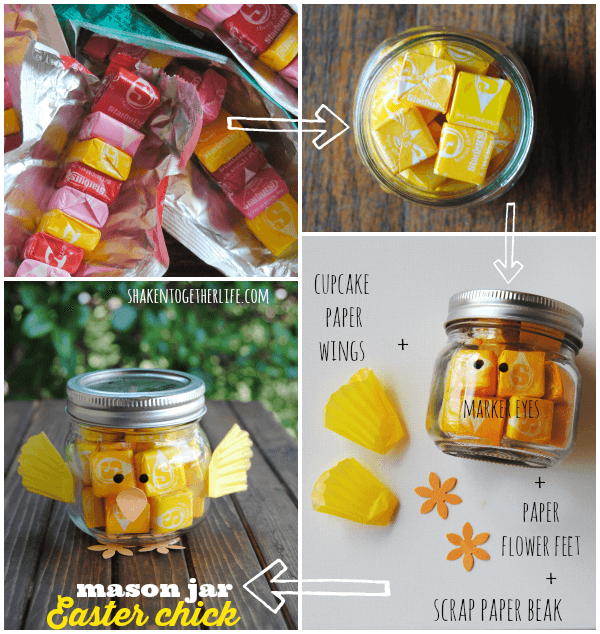 This is probably the easiest little DIY craft ever! For those of us DIY-challenged….NO FEAR! This is as easy as filling up a jar with some yellow starbursts (or any other yellow candy) and glueing some cardboard paper to the outside of it in the shapes of the chick's eyes and beak!
Oh! and don't forget yellow cupcake cups folded in half for his wings!
3. "Carrot" Strawberries- Food.com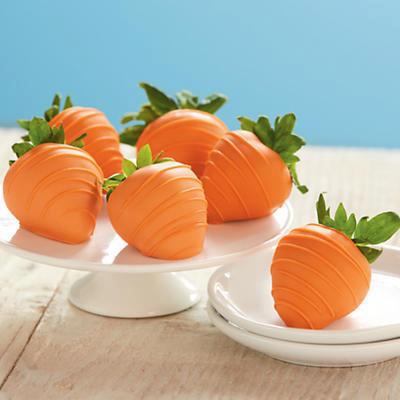 What would Easter be for Wish Farms without Strawberries! All you need is some white chocolate and some orange food dye and Voila!  The cutest little dessert you have ever seen!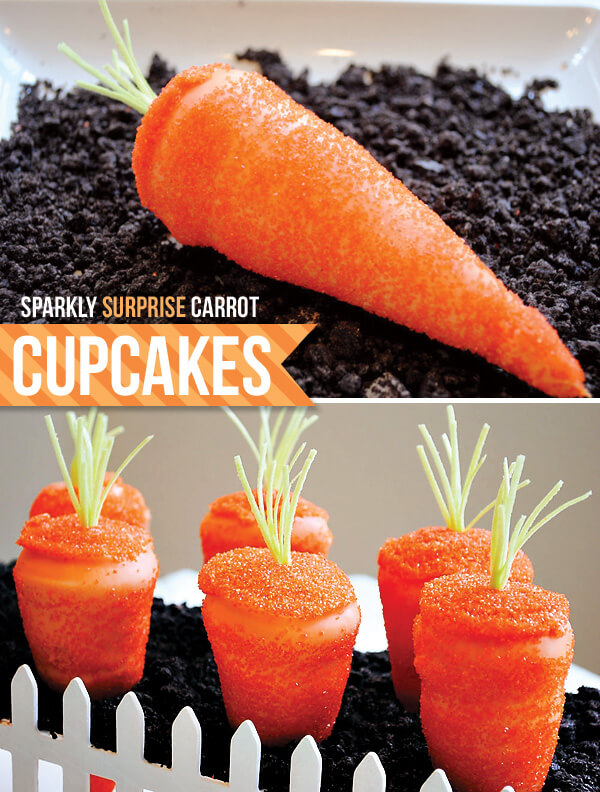 Thanks to Miss Hostess with the Mostess we have the most adorable cupcake recipe!
Here's a plus- it looks super easy too! With just 6 ingredients you can wow the entire Easter party with this sweet and festive dessert!
-Add some ambiance with a wooden box and some crumbled oreos (aka dirt!) Check out the recipe HERE.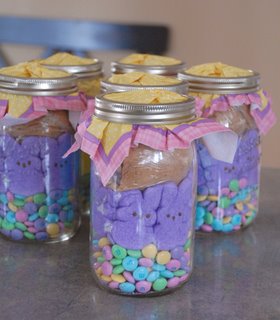 Last but not least we have these Basket Jars! I know the hassle and high cost of bringing Easter baskets for all the kids. I've seen them running up to $20 each! (just filled with candy and some dollar store toys!)
This is an adorable and AFFORDABLE way to make everyone happy! All you need is some candy and embellishments like a pretty bow or a scrap of material for the lid! See how the Culinary Life does it HERE.