Congratulations to one of our very own, Shad Simmons for his featured article in the very prestigious, In The Field Magazine, written by Jim Frankowiak.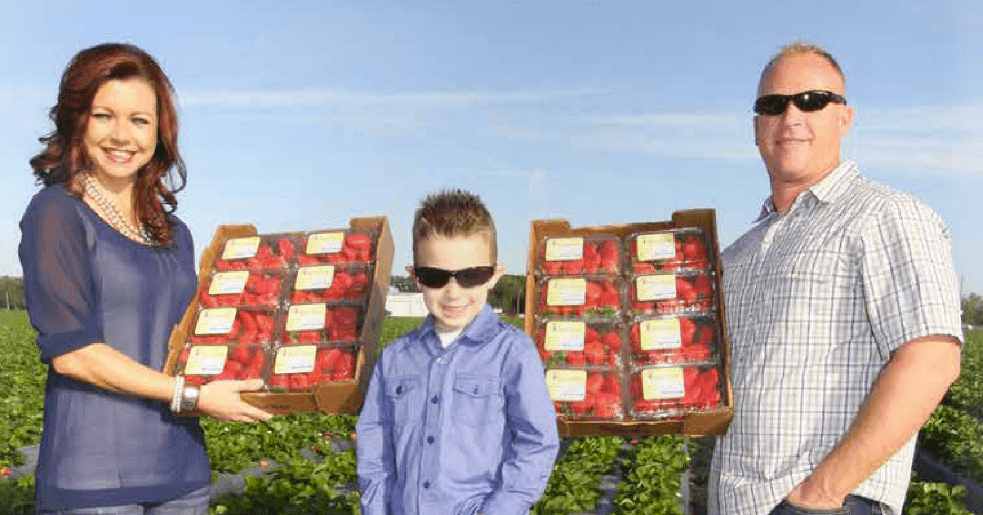 As we have said before, our Plant City roots run deep and the dedication of our growers to the craft run even deeper! Although they have expanded, The Simmons Family have been farming on the same exact piece of land in Plant City since the 1800s! The business all started when Shad's grandfather started farming at the age of 15. The money earned from just two strawberry crops was used to purchase the adjacent land for $500. This was the birth of the Simmon's family farming empire.
While the farming business has always come with it's fair share of issues and challenges, contemporary challenges like labor, fumigants and varieties of strawberries have posed challenges that Shad Simmons has faced head on. "We have opted to grow our farm from 33-150 acres since 2003 and we have diversified with different crops. We have devoted eight-acres to blueberries this year and plan to expand to 15 acres over the next two years."
To read the full article click HERE.