Happy 4th Friends! This is one of our favorite holidays because it represents all things fresh, summery and sweet! There are tons of festive and patriotic options for recipes that are nothing short of easy and delicious. Whether you are grilling up something special or needing a delicious cocktail to sip on pool side….we've got it handled.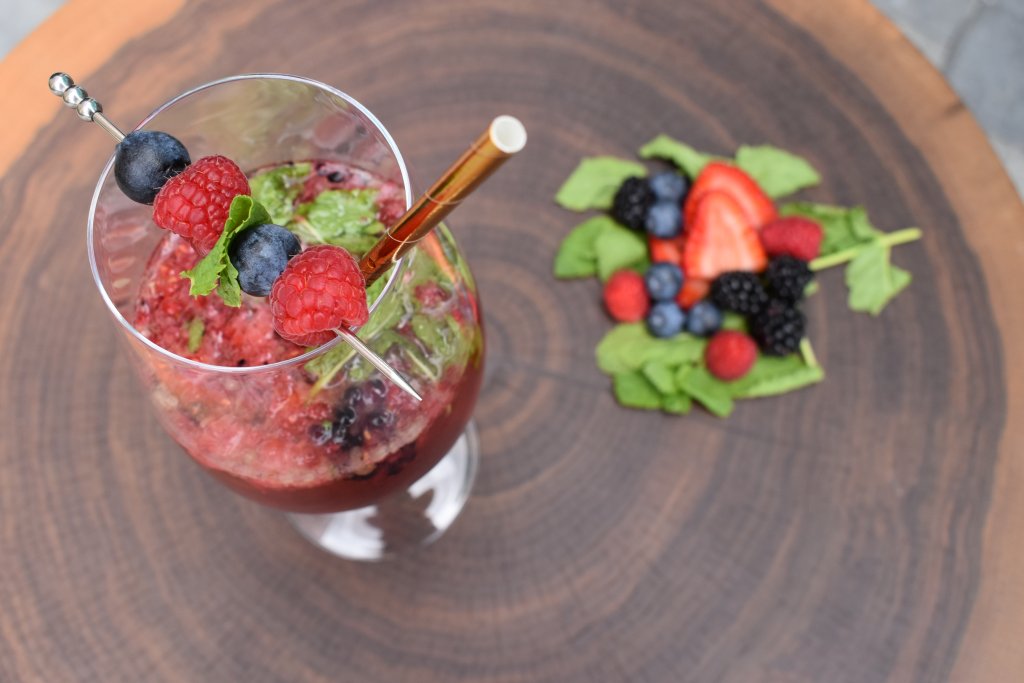 Nothing quite beats the taste of a cocktail with FRESH ingredients muddled right in. Ditch the white claw and sip on something truly refreshing!
Ingredients
Fresh Wish Farms strawberries
Fresh Wish Farms raspberries
Fresh Wish Farms blueberries
Fresh Wish Farms blackberries
a splash of cranberry juice
Fresh mint
Peach schnapps
champagne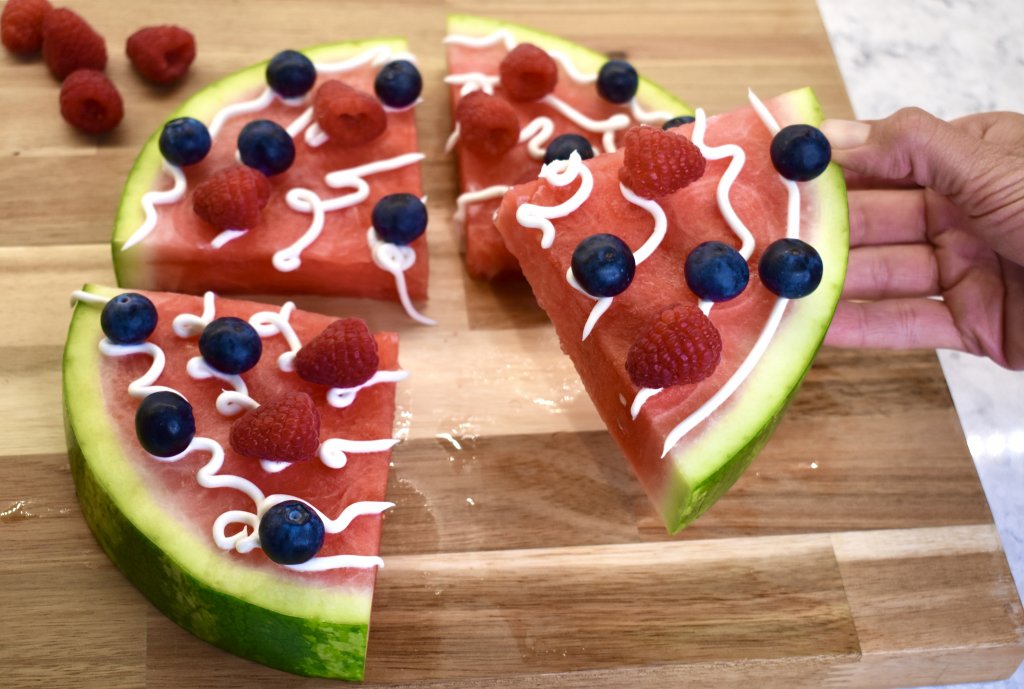 The last thing you want to eat on a hot day is a heavy dessert. Bite into something you won't regret later! This "pizza" has the taste your sweet tooth has been craving without the guilt.
Ingredients
Fresh Wish Farms raspberries
Fresh Wish Farms blueberries
White frosting
Fresh Watermelon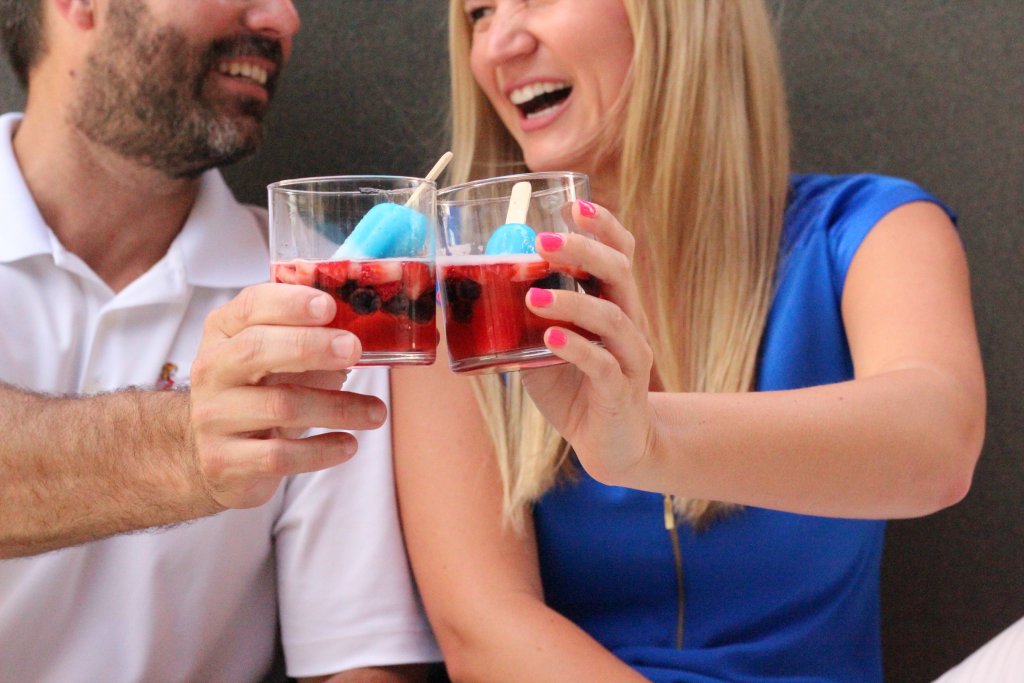 We are obsessed with this easy and festive cocktail. Feel all kinds of patriotic and fancy without the fuss! Just a couple ingredients to enjoy and share.
Ingredients
Fresh Wish Farms strawberries, chopped into small pieces
Fresh Wish Farms blueberries
Prosecco champagne
Rocket popsicles (We found ours here.)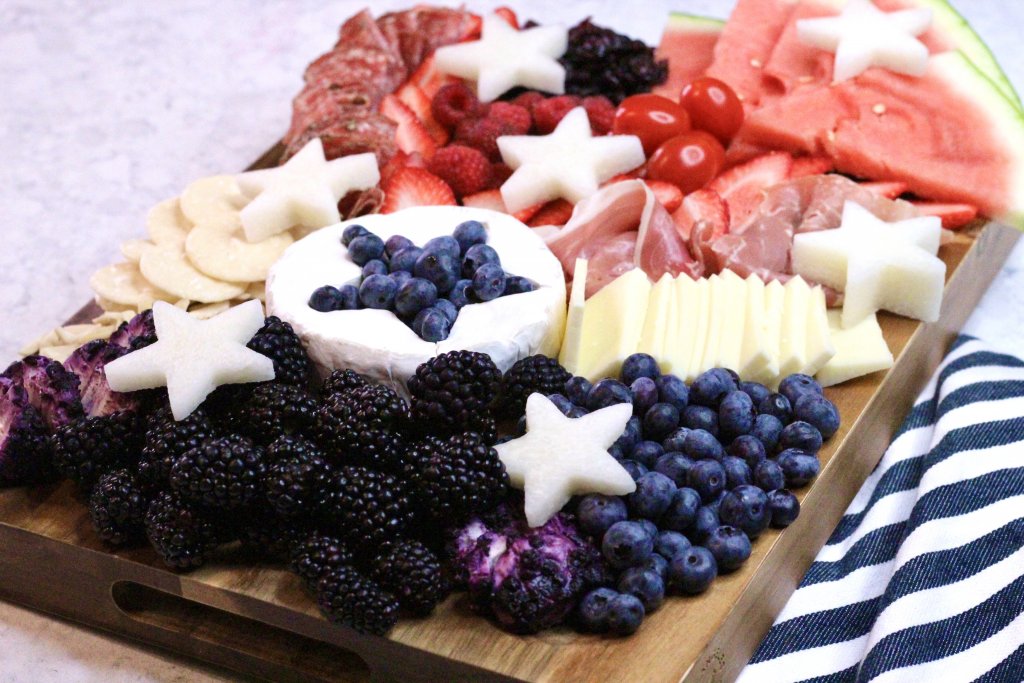 The perfect appetizer is here! Use your creativity and make this adorable charcuterie board that is sure to "wow" all your family and friends.
Ingredients
Wish Farms strawberries, sliced
Wish Farms blueberries
Wish Farms blackberries
Wish Farms raspberries
1 jicama
Various red colored foods like Watermelon, cherry tomatoes and dried cranberries
Various white colored foods like brie cheese, white cheddar cheese and crackers
Various blue colored foods like blueberry covered goat cheese and berries
Need more 4th of July recipe inspiration? Check out more recipes on our site.