Easter is right around the corner and we have the perfect dessert for every "bunny" to enjoy- Carrot Patch Chocolate Pudding Cups! These little treats are so yummy kids ask for it by name…heck…so do the adults! In only 4 steps you can make the delicious combination of Strawberry "carrots", chocolate pudding and chocolate cookie crumbled "dirt". Watch everyone have a blast harvesting their "carrots"!  Just pull out of the dirt and enjoy all the chocolatey goodness. Click here for the full detailed recipe.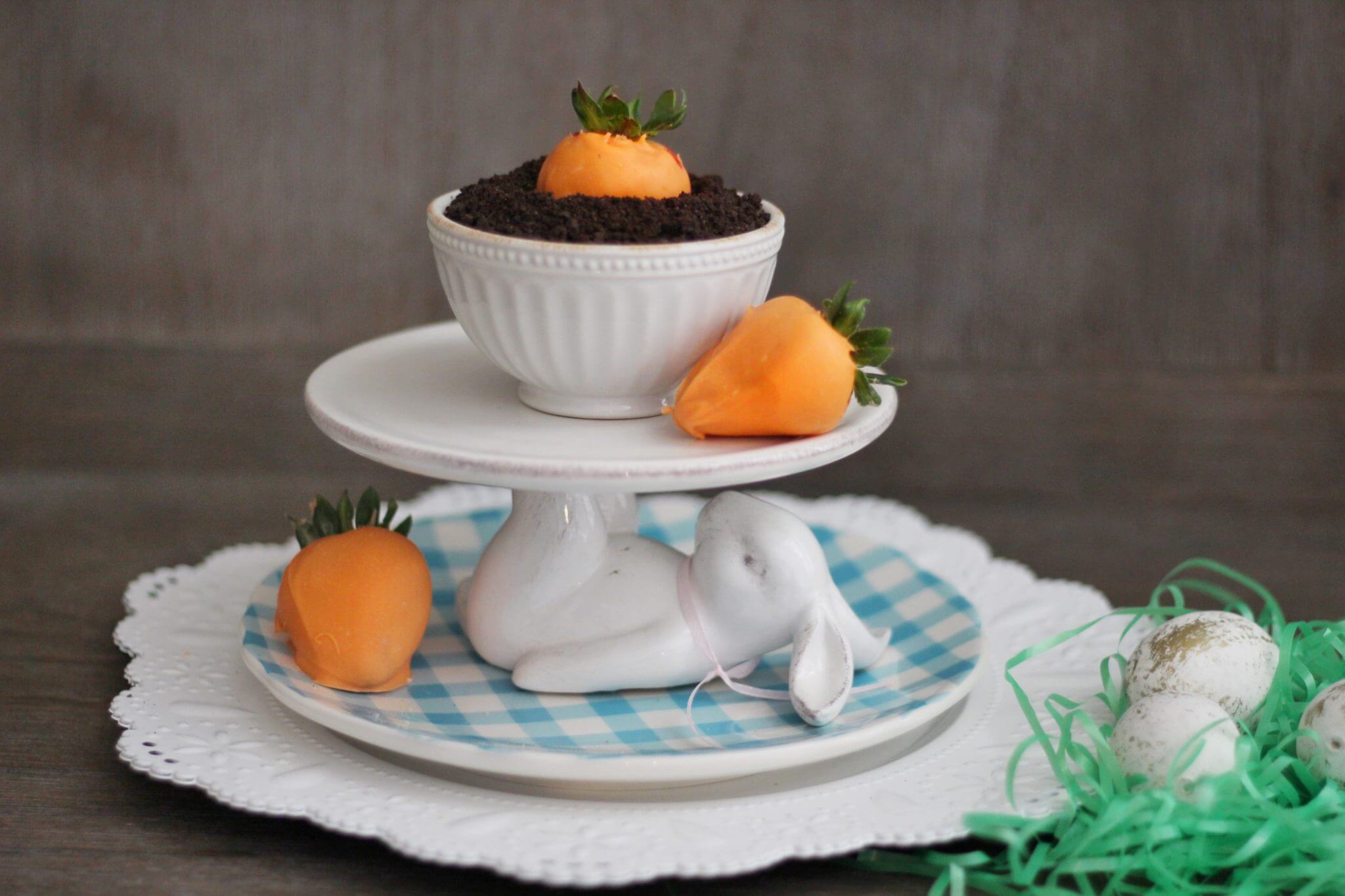 Step 1: Dip your strawberries in white chocolate that has been colored orange with food coloring. Place on parchment paper in the refrigerator to cool and harden.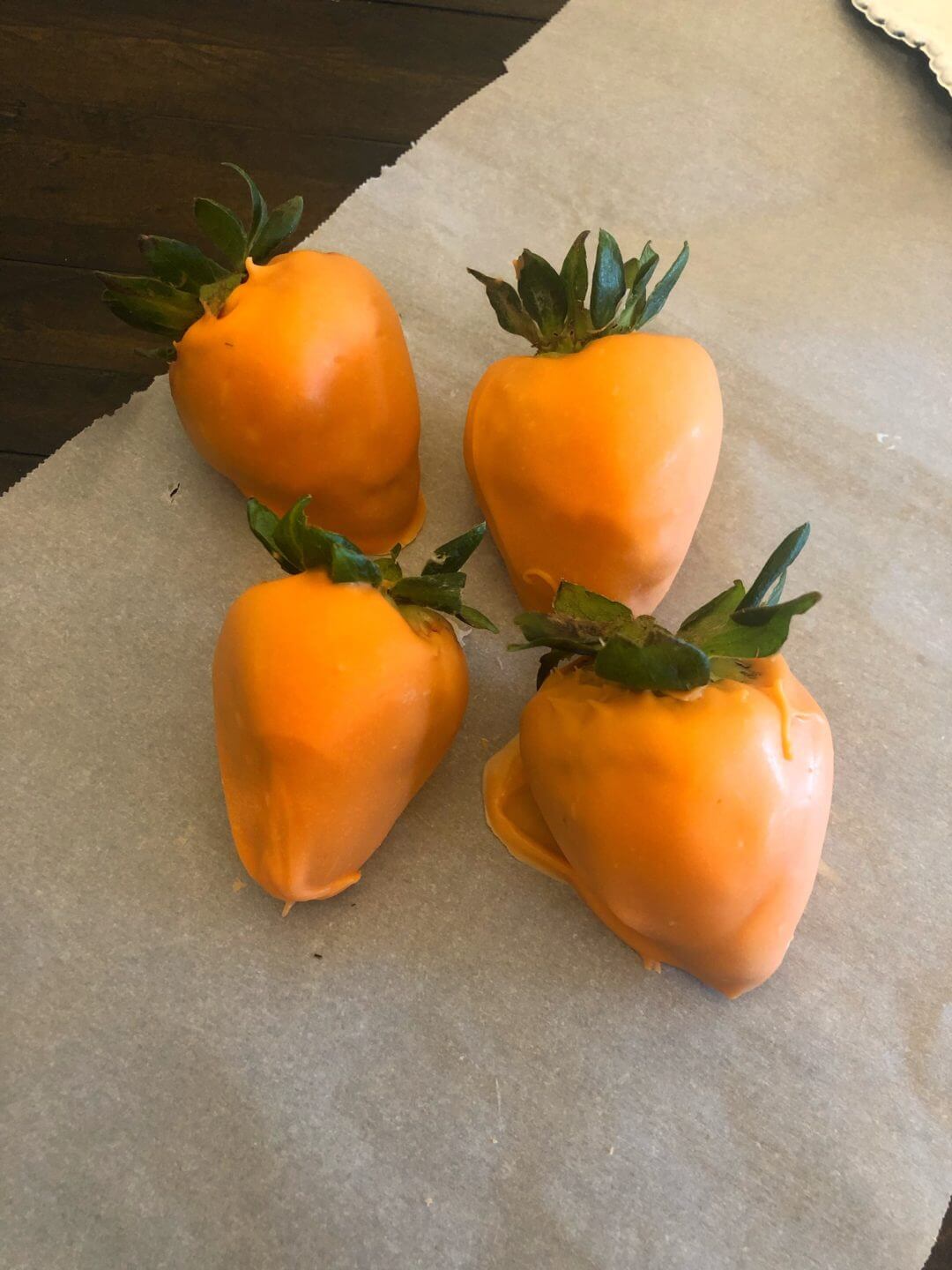 Step 2: After cooling your chocolate pudding in the fridge, crumble Oreos or chocolate cookies in a plastic bag and sprinkle on top of the pudding as "dirt".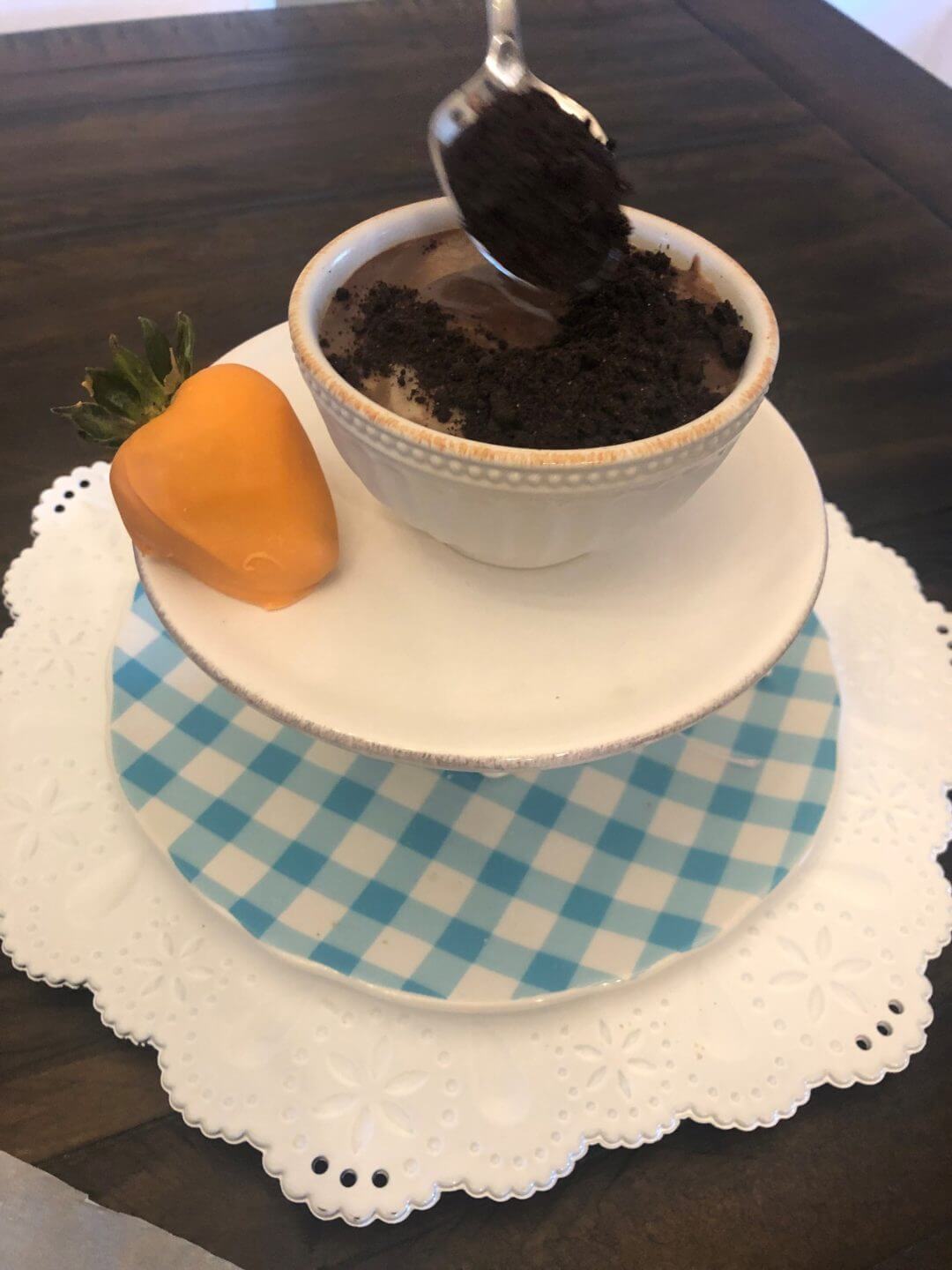 Step 3: Dip your "carrot" berry into the top of the pudding so that the leaves and half the strawberry are sticking out the top.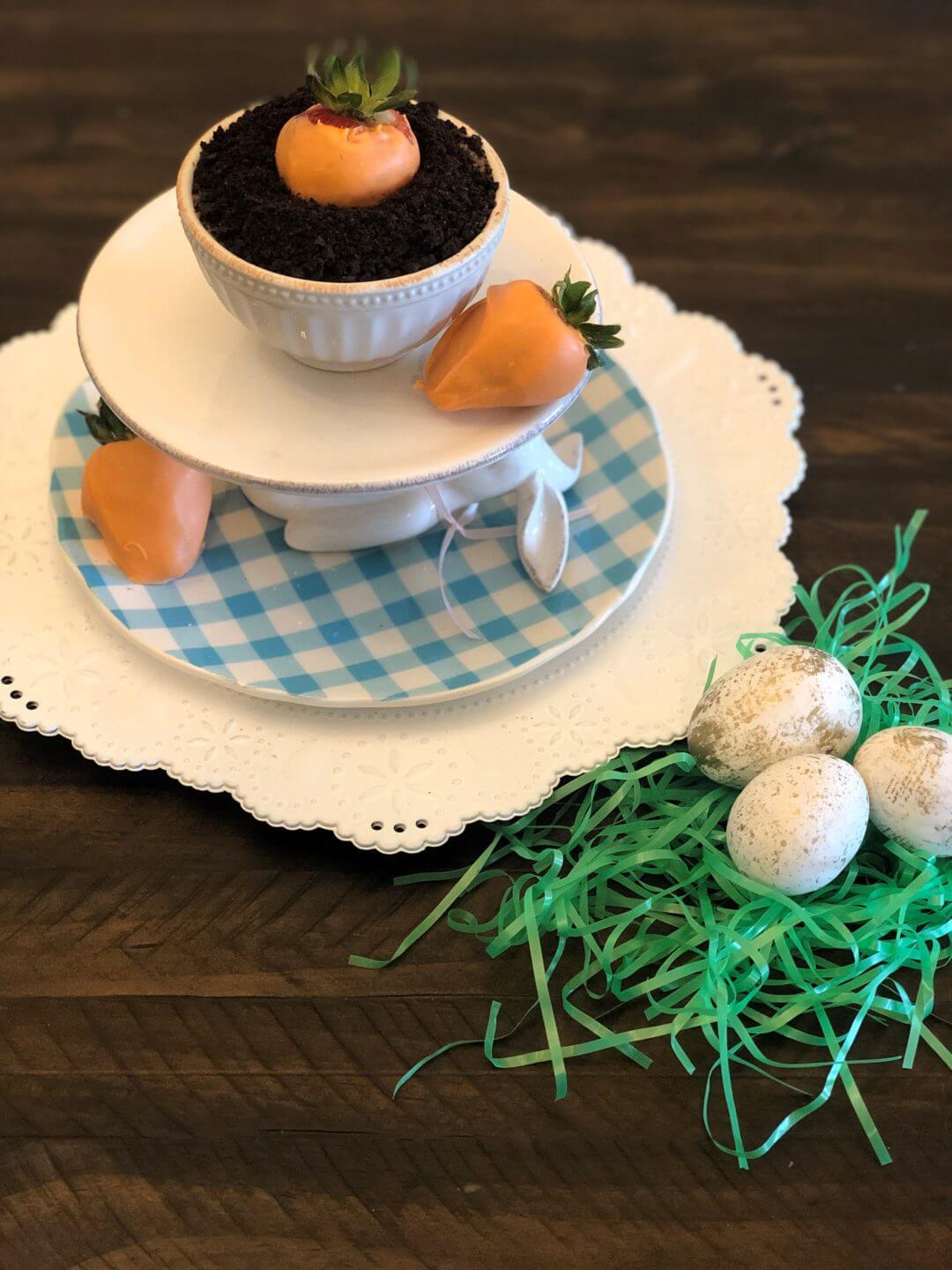 Step 4: Enjoy!