The Florida Strawberry Festival is on it's way!
March 3rd through March 13th couldn't come any sooner and for those of us who have a large family or just trying to save some money this year you can purchase tickets ahead of time for a discounted rate at Publix! That's right…no need to make the trek out to Plant City. You can get your tickets as close to home as your neighborhood Publix!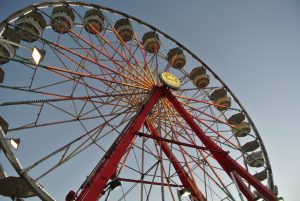 The tickets will be available at the customer service desks at area Publix stores from Jan. 28 through the festival's end on March 13.
Advance discounted admission tickets are $8 for those older than 12, and $4 for children 6-12 years old. Children 5 years old and younger are admitted free with a paying adult.
Prices at the gate are $10 and $5 so we are getting quite the deal here!
To read the entire TBO article, CLICK HERE.