What's Growing on I-4?
You may have noticed a few larger-than-life human billboards while driving through Plant City, FL on Interstate-4. Not far from Park Road Exit 22, these giant figures are tough to miss! The murals are three berry influential Wish Farms employees that stand 22 feet tall over the future home of our new headquarters. Their tremendous size perfectly reflects their impact on our family business. Holding the crate of strawberries is 58-year Wish Farms veteran, Lonnie Gonzalez. View Lonnie's story here.
The other two are tributes to Wish Farms legends Ralph Houston Sr. and Big Willie Jackson. They played a key role in our company history and, not to mention, set the bar high for today's berry farming employees in terms of work ethic! Learn more about Ralph and Big Willie's stories below, told by 3rd-generation owner Gary Wishnatzki.
—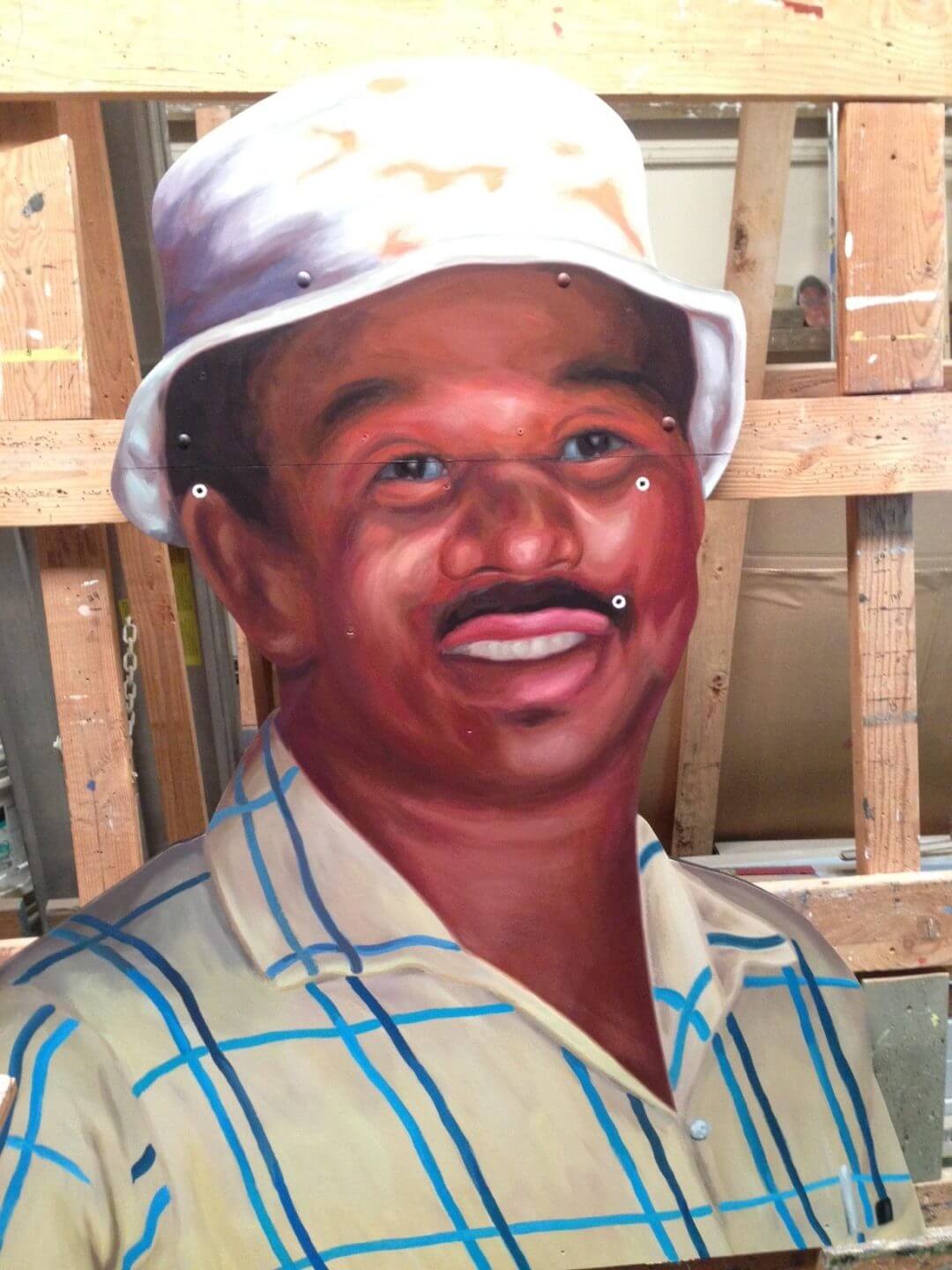 There are so many people that I fondly remember from my early days of working in my family produce business. Plant City is a small town today, but in 1974 it was quite a bit smaller. That is when I met and worked for two of the hardest working men I have ever known. Ralph Houston & Big Willie Jackson had small town values and were people that you could look up to.
In the spring of the year when we had a bounty of vegetables coming in that needed packing and loading, it was nothing to work 120 hour weeks. I had to laugh one day when I was looking at the manual time book that was kept. Ralph actually logged 25 hours one day. That meant he worked around the clock into the next day, before going home for a few hours of sleep. He wasn't the only one that worked like that. His general rule for his crew was, if I can be here, you can be here.
Big Willie had the moniker, but Ralph was the Big Boss that ran the show, in the loading department. Ralph almost always had his trademark cigar. I always knew what to get Ralph for Christmas. Most of the time it was unlit and he would just chomp on it. He had his notepad and pencil in hand and a cigar in his mouth, as he directed the team of hand-truckers around the packinghouse. He would lead them to the spot where the produce he wanted to load was located. Then he would quickly count off the stacks of bushel baskets and turn one on its side, as a marker of where to stop. As the hand-trucks were being clamped to their loads, he loved to chant a melodic tune that went like this; "Hey, hey, hey, thinkin' about my baby." I was one of the team of about a dozen young guys that would hand-truck 3 or 4 bushels at a time onto trucks that were backed into the old wooden building. The building was built in the 1930's by the Seaboard Coastline Railroad.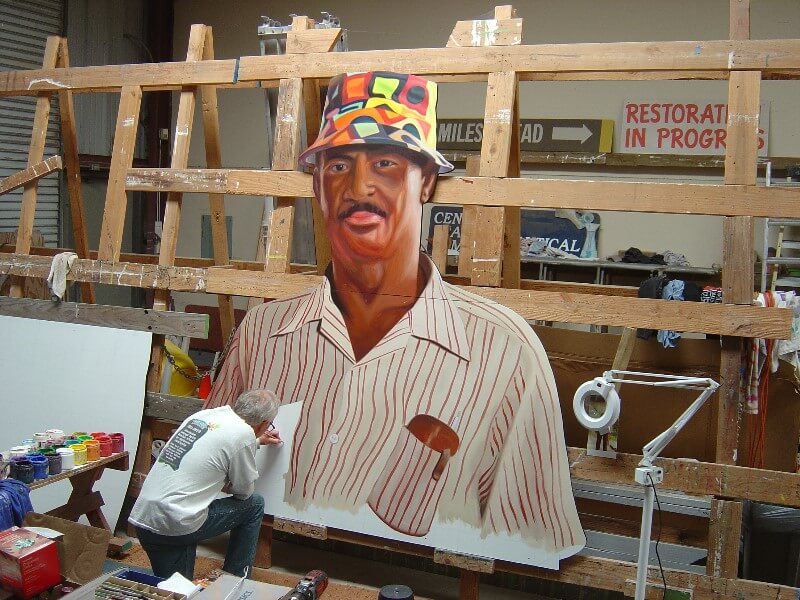 Big Six, as Willie was also known, was a gentle giant. I remember attending his funeral, years later. People genuinely loved him. I heard a neighbor get up and talk about him. What he said has stuck with me. He said, "In our neighborhood kids run away from most men, but when Willie came around, the children ran to him."
Willie never made mistakes. He was very methodical about how he went about his job. Some might have said he wasn't the speediest at getting a truck loaded, but his counts were always on the money. I spent a couple of seasons working side-by-side with him at our vegetable packinghouse in Webster, Florida. I was the foreman on the packing-line and he ran the loading. Willie's numbers always balanced at the end of the night. In those days, that place ran like a well-oiled machine, under his management. I loved the man, just like the children did.
This may be cliché', but they don't make men like Ralph & Big Willie anymore.