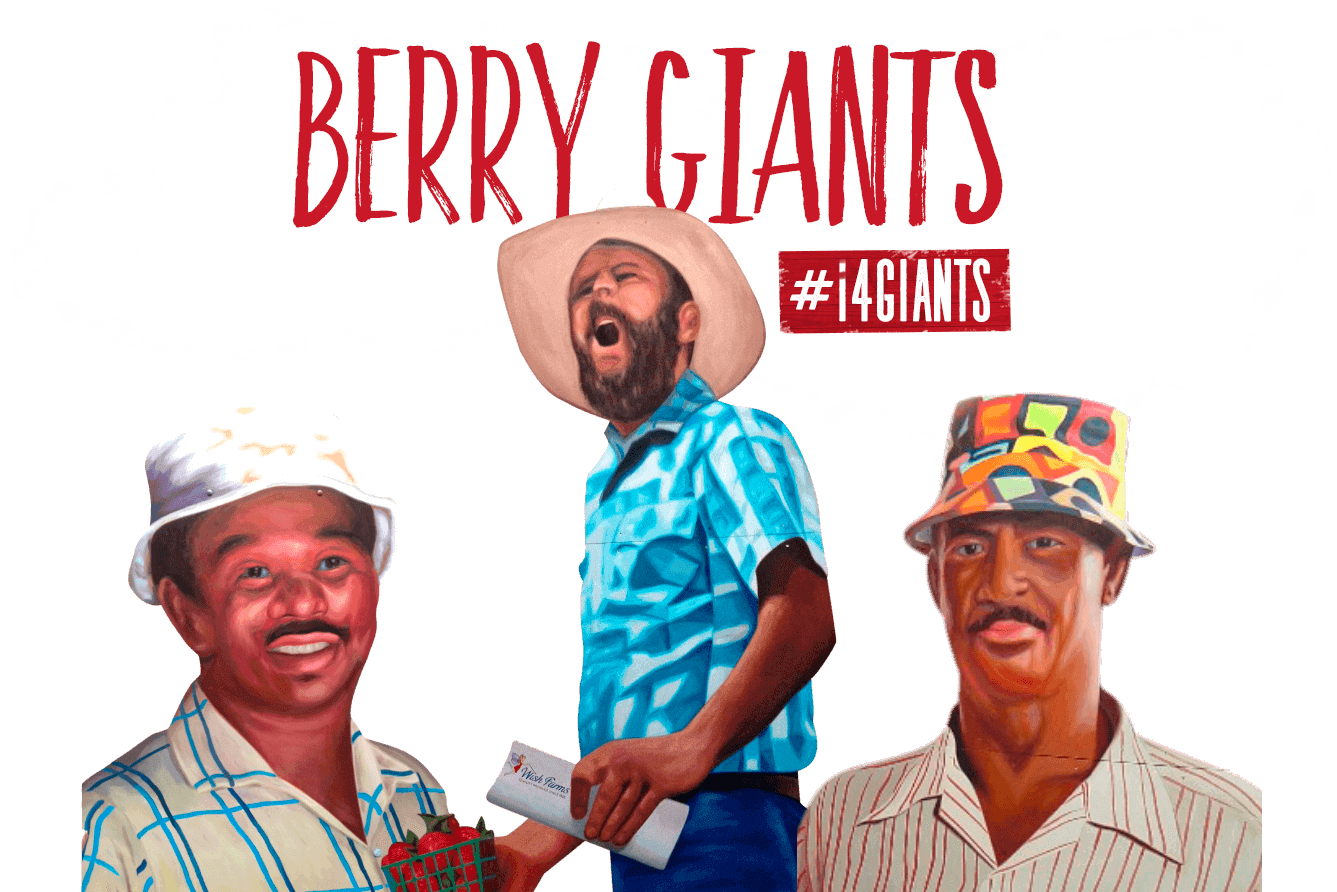 What is going on I-4?
You may have noticed a few larger-than-life human billboards while driving through Plant City, FL on Interstate-4. Not far from Park Road Exit 22, these giant figures are tough to miss! The murals are three berry influential Wish Farms employees that stand 22 feet tall over the future home of our new headquarters. Their tremendous size perfectly reflects their impact on our family business. Learn more about their stories here and the artist behind it all here.
The three billboards are located on the new Wish Farms headquarters construction site, situated on 36-acres off of Frontage Road, west of Park Road by Interstate-4 in Plant City, FL. The site will include a 20,000 square foot office building that highlights the Wish Farms' pixie-themed branding in it's design. On the same property, there will also be a 138,000-square foot warehouse including blueberry and strawberry processing, pre-cooling, materials storage, and cooler space. Learn more about the future headquarters here.
---
Meet Lonnie Gonzalez
A 59-year Wish Farms veteran and strawberry enthusiast!
As one of the three giant billboards located at the new
Wish Farms' headquarters, Lonnie is a staple to our company and continues to work on the Wish Farms' receiving dock today. Everyone at Wish Farms knows and loves Lonnie for his patented "strawwwwwberrrrriessss!" announcement each time a load of strawberries is delivered. Click to learn more about Lonnie and his Wish Farms contributions, told by 3rd generation owner, Gary Wishnatzki.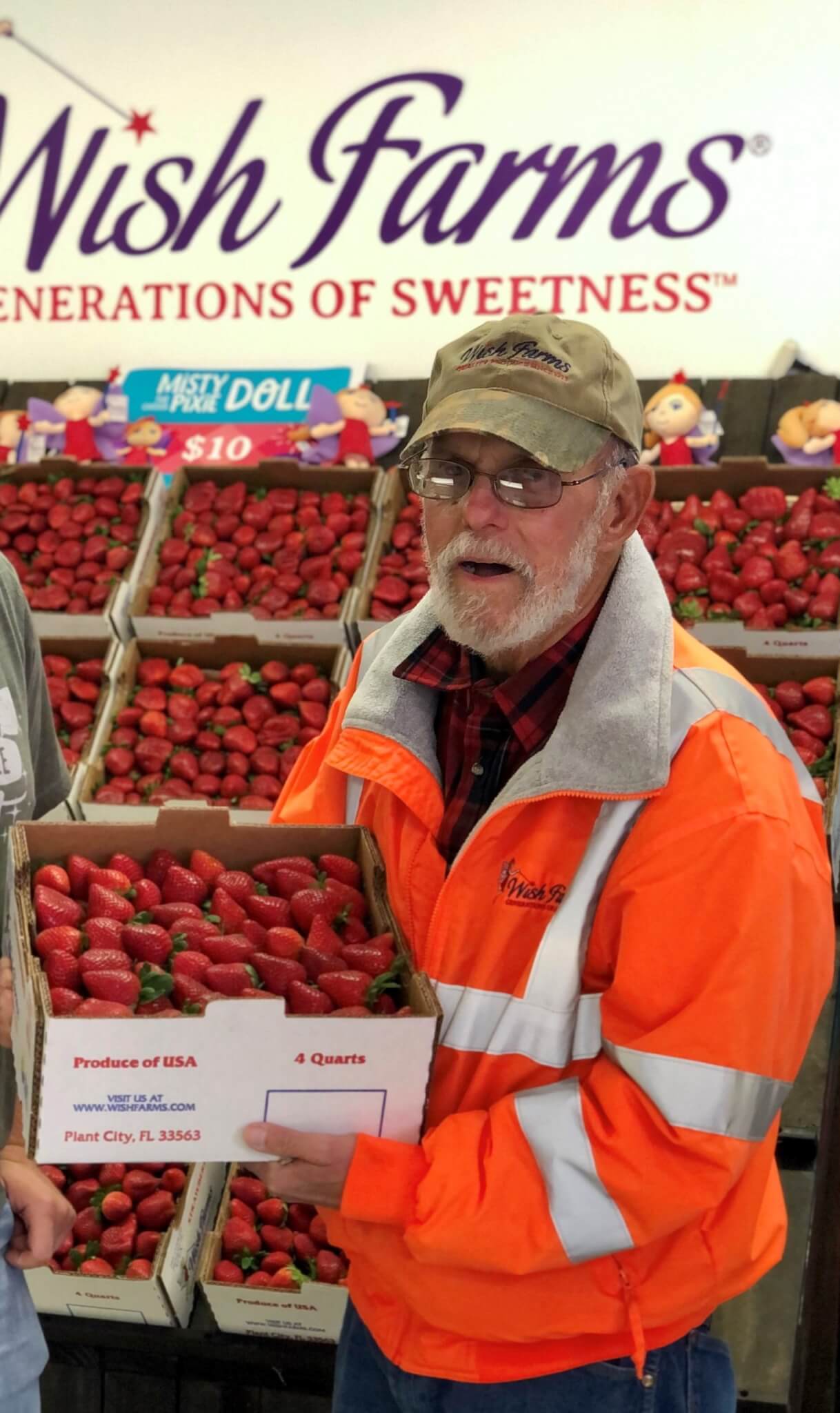 Meet Ralph
Ralph Houston Sr, is one of the three giant billboards standing about 22 feet tall over the home of Wish Farms' future headquarters. Ralph was a legendary Wish Farms employee, known for his hard work, "Big Boss" title, and signature tunes he would sign throughout his workday. Click to learn more about Ralph's story, told by 3rd generation owner of Wish Farms, Gary Wishnatzki.
Meet "Big Willie"
"Big Willie" Jackson, a past Wish Farms employee who played a key role in our company history. His impact was so great that he now stands as one of three 22-foot tall billboards over the home of our new headquarters. Big Willie was known for his precision along with his loving character. Under Big Willie's management, Wish Farms ran seamlessly, without error. Click to learn more about Big Willie's story, told by 3rd generation owner, Gary Wishnatzki.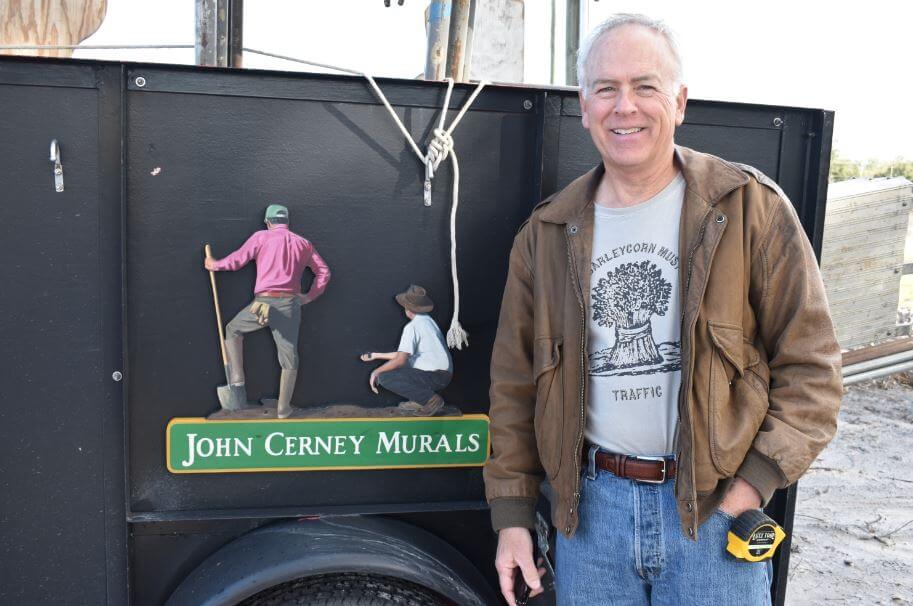 About the Artist – John Cerney
John Cerney has been creating "highway art" for decades out west and now he is bringing his talents to Central Florida. While these types of pieces are popular in the agriculture areas of California and the plains of the Midwest, nothing like this exists anywhere east of the Mississippi. Beginning his artwork career in 1995, Cerney discovered that creating these giant figures and scenes allows viewers to appreciate the art from great distances and truly absorb the stories being told. Learn more about artist John Cerney here.