Strawberry Season is near!
Although Florida Strawberry season doesn't typically start till Late November or early December, Wish Farms blossoms are popping up left and right these days! One of our farms; however, is already harvesting full flats of Albion variety!
Dudley Calfee, Farm Manager  of Ferris Farms in Floral City, Fl has been ahead of the game as the first harvester of the Florida Strawberry season for 8 years and doesn't plan on slowing down any time soon!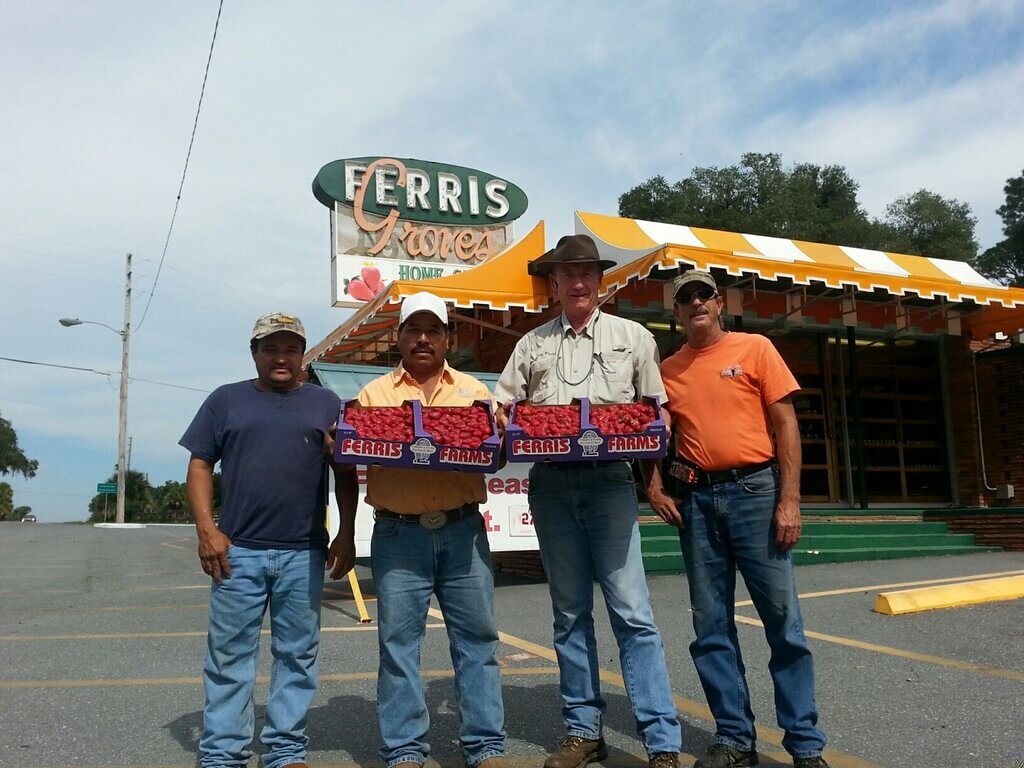 Pictured:
Left to Right: Raul Perez, Lupe Fernandez, Dudley Calfee, Ricky Miller.
Dudley Calfee has been with Ferris Farms for 7 years and Wish Farms has been marketing their strawberries for over 10 years.   Located in Floral City, Ferris Farms grows over 80 acres of strawberries, as well as 20 acres blueberries and 25 acres citrus.
Coming to your kitchen table SOON!