Holiday season is officially upon us and you gotta admit…life gets a little hectic. The hustle and bustle of shopping for gifts, holiday parties and preparing the most perfect holiday dishes all while trying to make time for family traditions and quality time is nothing short of daunting.
What if we told you that you CAN have both quality time with family, start new traditions, and create new and impressive recipes to share with friends and family at holiday parties? Wish Farms has the perfect solution!
We've started creating some quick style recipe videos for people who need easy recipes that can be both beautiful and delicious with hardly any time or effort at all. Create them with family and spend some quality time creating yummy recipes for all your family and friends. This Christmas season we've created our ultimate favorite…Dipped Strawberry Rudolphs.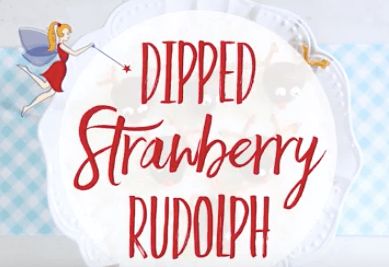 Quite possibly the most adorable recipe we've ever created, this dipped berry isn't like the rest. The pretzel antlers give a salty crunch to an old favorite. Pair that with the Cinnamon flavored nose and you've got yourself a fam favorite!
Easy enough to make with the kids and delicious enough that the whole family will be craving it for months after. Here's a How-To video below:
More quick style videos are coming your way. In the meantime, try these out with your family, snap a pic, share and tag us on Instagram @wishfarms.