Finally! Football season is back, and we are MORE than ready for the season's tailgates, tackles and touchdowns. Is it just us or is there something about the start of football season that has everyone feeling especially hyped and cheerful? There's so much more to football season than just a weekly game that we watch to cheer on our favorite team. Football is one of the best excuses to gather with friends (and even rivals) to tailgate, party and best of all…eat some amazing food!
There are a few things that every football get-together must entail: a big TV, drinks, finger foods, and a sweet dessert to celebrate a win. Or to gorge in because of a loss. A favorite football finger food of ours: nachos! A top-notch tailgate treat: berries! Combine the two and you have the ultimate game day dish that'll take your team to the endzone- berry dessert nachos! This is a sweet and simple twist on a classic appetizer that surely will not disappoint the fans. So, are you ready for some football?!
What you will need:
1 cup fresh Wish Farms Strawberries
1 cup fresh Wish Farms Blueberries
1 bag cinnamon sugar chips
Chocolate Drizzle
Whipped Topping
1st down: Pour the chips onto a platter.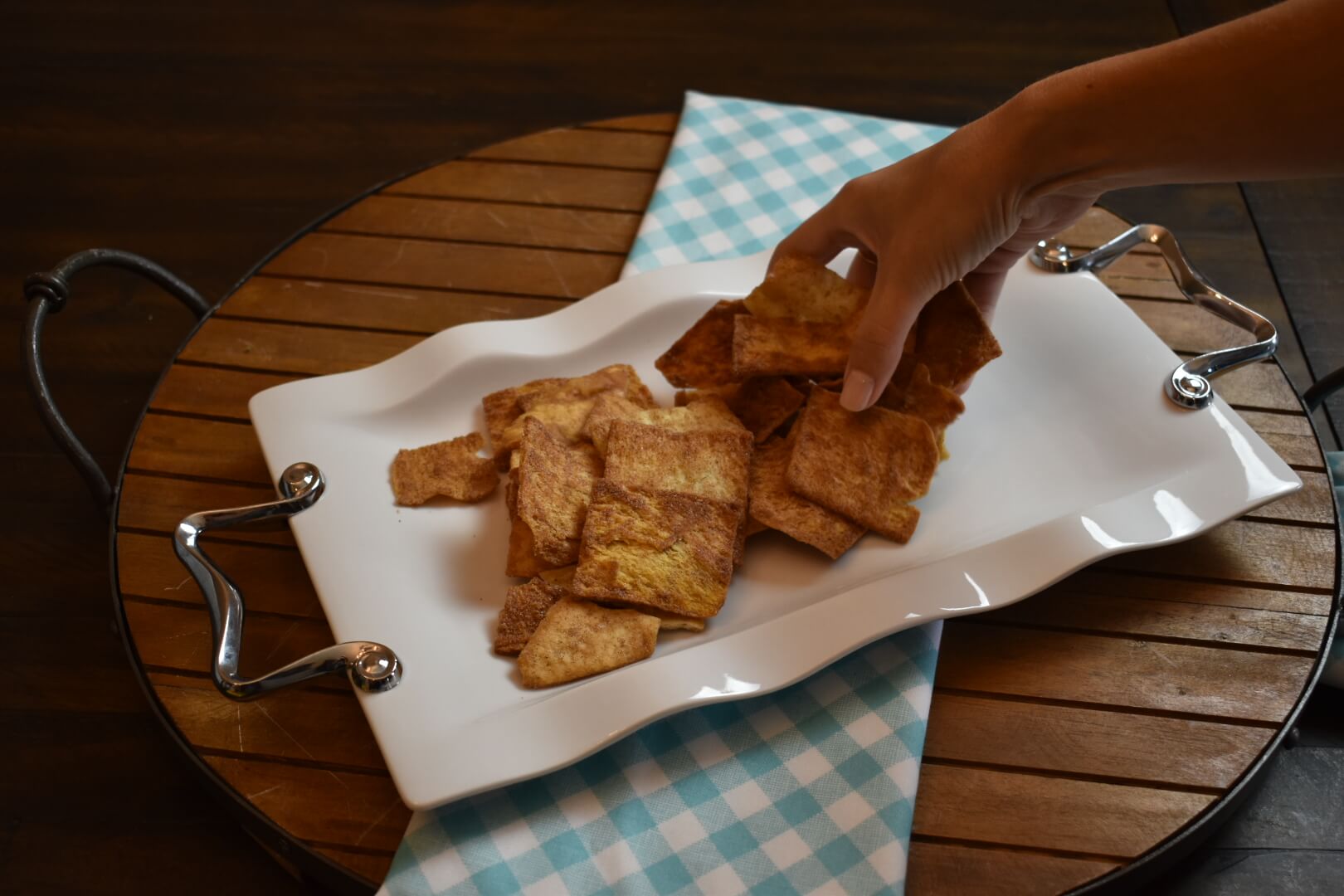 2nd down: Sprinkle chopped strawberries and blueberries on top of the chips.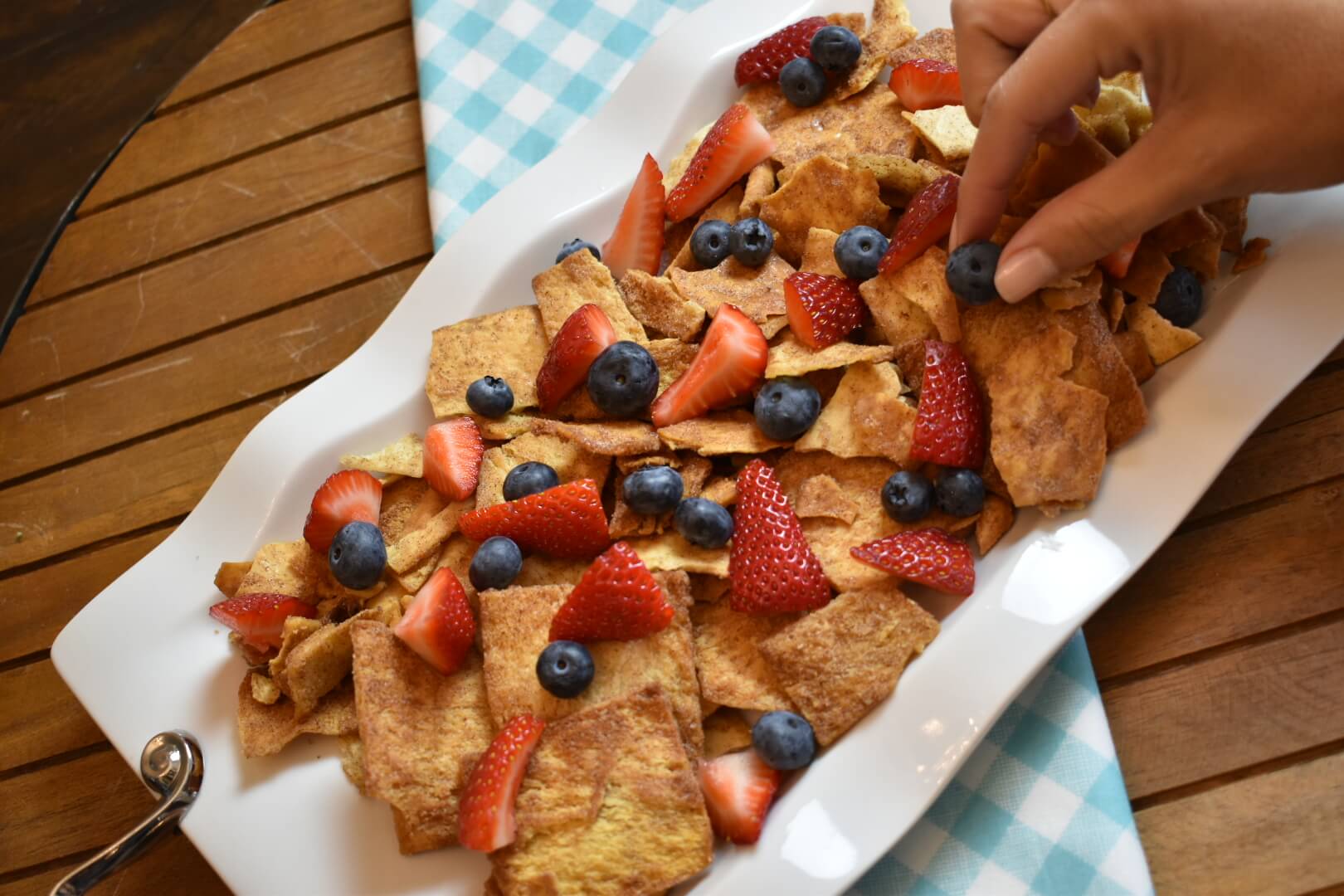 3rd down: Drizzle desired amount of chocolate sauce over the platter.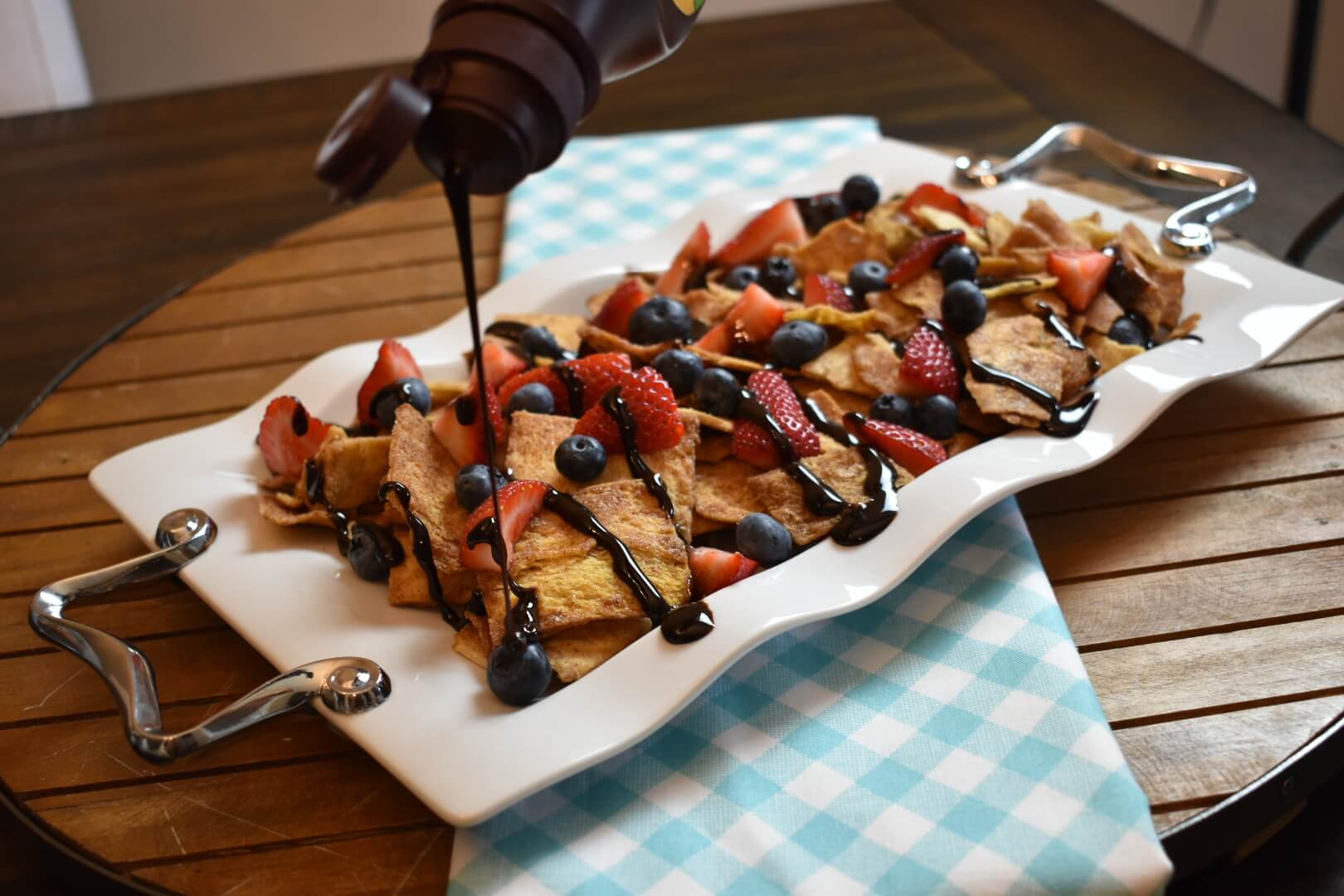 4th and goal: Top off with some whipped topping.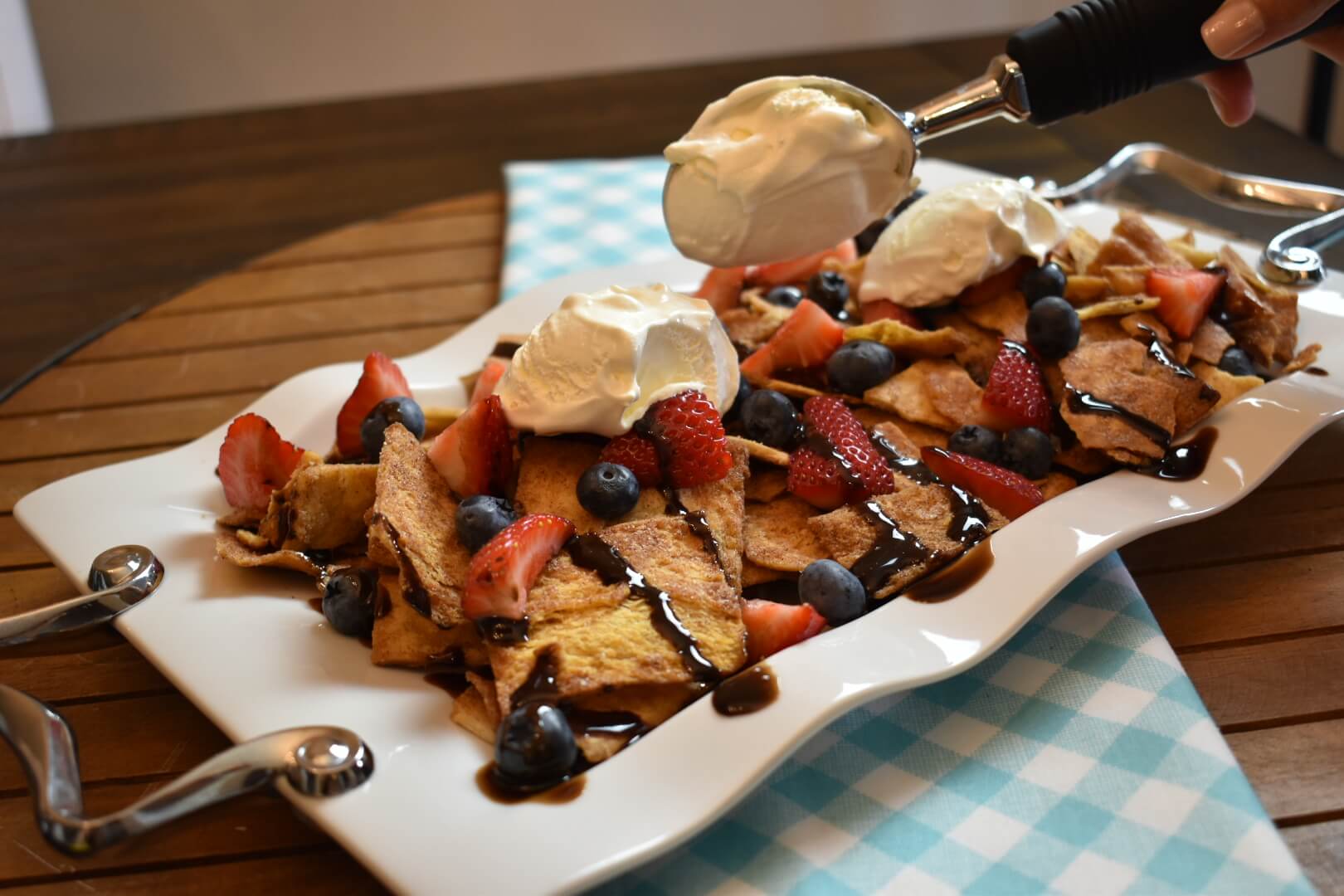 Touchdown!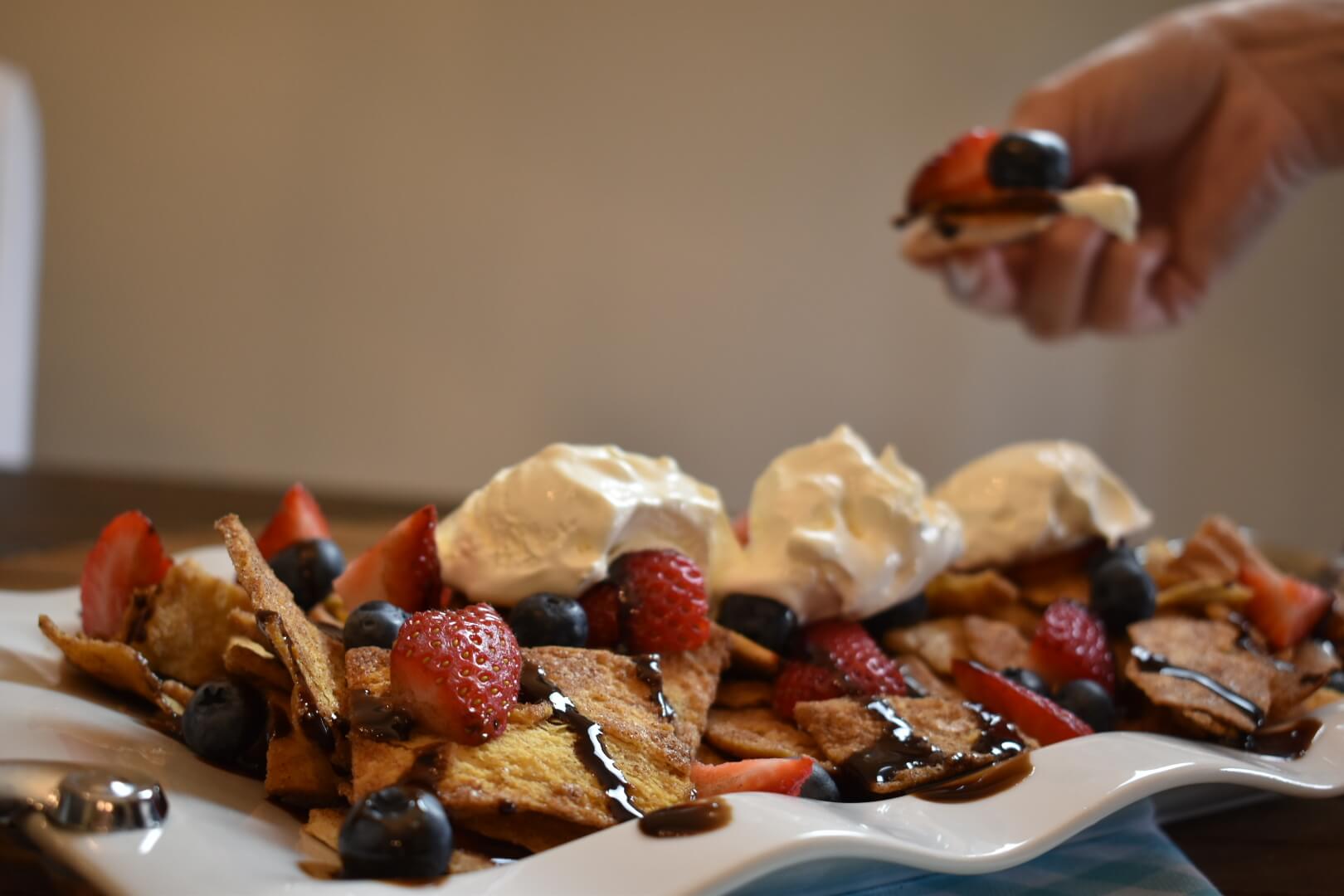 Don't forget to tag @wishfarms in your berry-inspired creations!