Owner and Head Pixie of Wish Farms, Gary Wishnatzki visited 10 News with The Epicurean hotel  and Elevage restaurant to spread the news about Blueberry month and all the yummy recipes coming to the restaurant!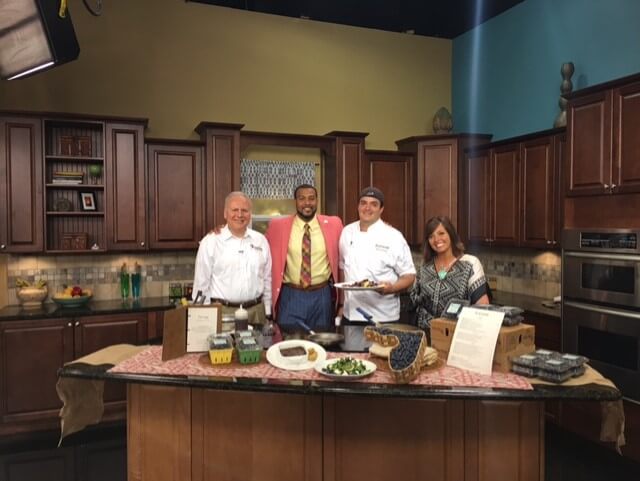 CLICK HERE to watch them demo some yummy recipes!
Our favorite recipe?
The famous blueberry pancakes by the Epicurean!
Here's how to make them yourself!
Pancakes 
6 cup AP flour
8 T melted butter
3 cup sugar
4 T salt
4 T baking soda
8 T milk
8 eggs
In a bowl, sift flour, sugar, salt and baking soda together. In a separate bowl, mix eggs, milk, and melted butter until smooth. Take the flour mix and slowly fold into the butter mix, do not over mix. Just fold until incorporated.
Blueberry Maple Syrup
1 cup blueberries
2 T butter
1 cup maple syrup
Sauté ½ cup blueberries until they almost burst in butter, add maple syrup. Simmer until the syrup turns purple. Add remaining blueberries and sauce over the top of the pancakes.