As we arrived at the Ernest N. Morial Convention Center's exhibition hall in New Orleans, anticipation was palpable in the air. Workers were furiously getting ready for the big show. After all, their brands, products and services would be on display in front of the industry's critical eyes in just two days. It is truly impressive to see the planning and effort that goes into putting on this event. The PMA Fresh Summit is produce's biggest weekend. Boasting over 1,200 exhibitors, 20,000 attendees from 60 countries on over 60,000 square feet of floor, everyone is hoping the countless hours of preparation pay off.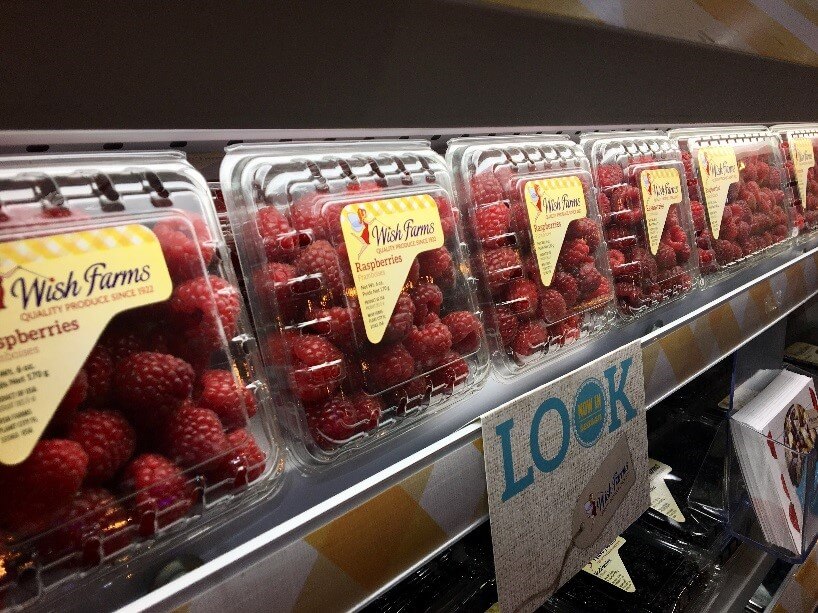 For Wish Farms, we had some exciting news to share with our fellow Fresh Summit attendees…our new raspberry program! Now that we completed the berry patch, our unofficial theme was "Bet On Us 4 Of A Kind." Everyone who stopped by was buzzing with the news.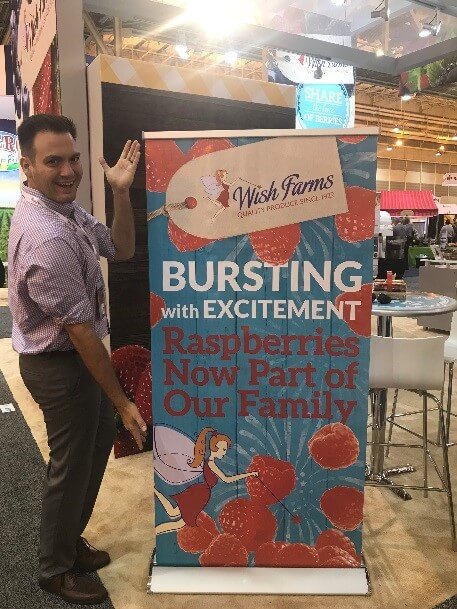 Chip Carter, editor of Southeast Produce Weekly interviews our Marketing Director, Amber Maloney, about the new addition to our family of berries.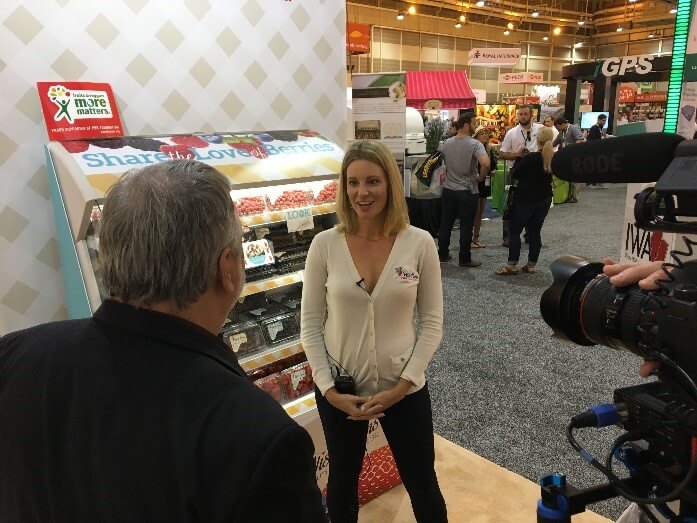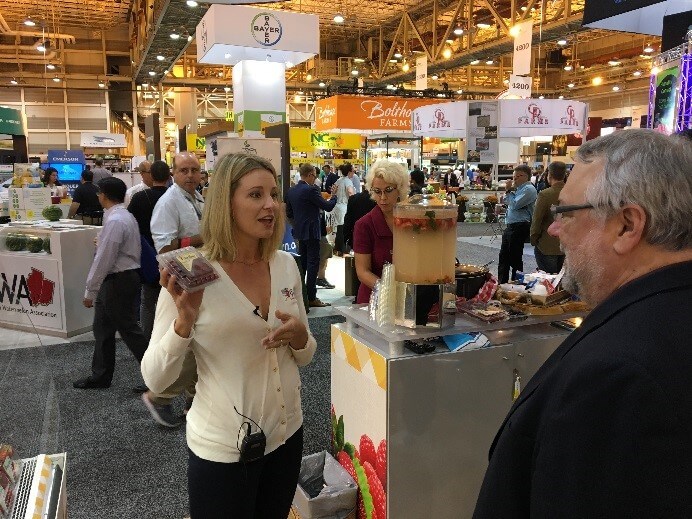 We were very excited to have Food Network star, chef Emily Ellyn serving up a fantastic raspberry crisp and infused berry water for guests. Her personality is electro-magnetic!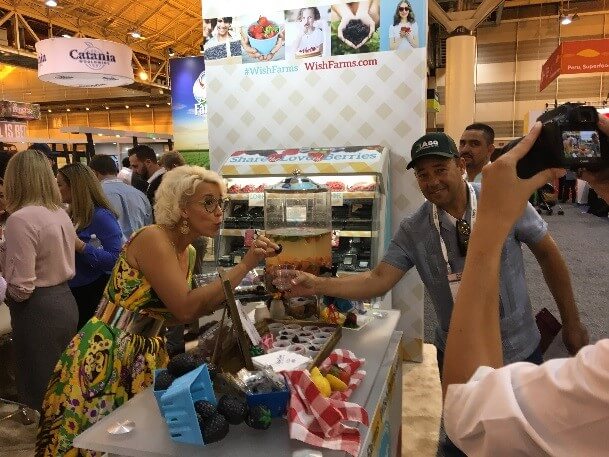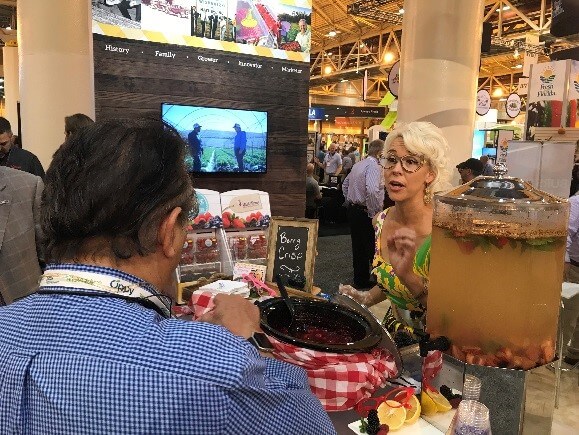 She was having fun taste testing with Chef Justin Timineri from Fresh From Florida!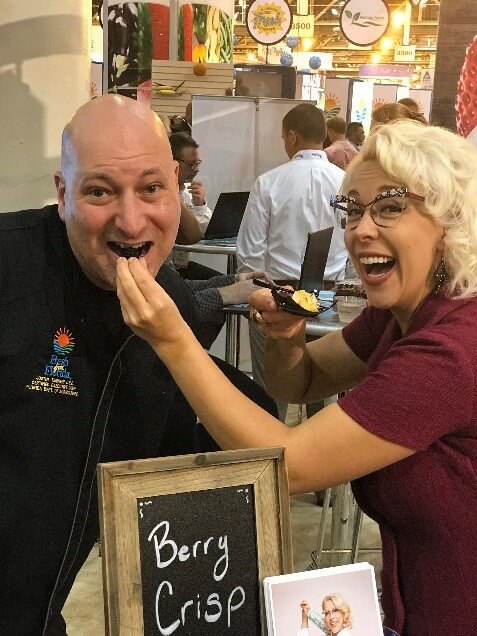 The week is jammed packed with events and workshops, but we tried our best to enjoy the sights and sounds of the Big Easy. The PMA Welcome Reception was held at "Mardi Gras World" where they hold all of the floats for the famous parade.
The 2017 Fresh Summit was a lot of fun and a great success for our team. Orlando 2018…here we come!