When you think of watermelon, you think of summer.  It's the perfect fruit to enjoy by itself, but with the Wish Farms cooler full of this delectable fruit, we've been looking for some fun ways to transform this simple fruit to something a little more special!
The Meaning of Pie – These little gems would make the perfect appetizer for any party!  It is a delicious combination of savory and sweet.  Follow this blog on Twitter: @themeaningofpie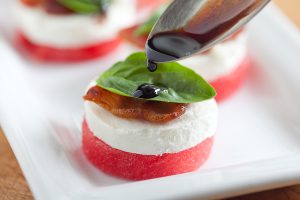 The Hungry Housewife – What a perfect way to enjoy this delicious fruit.  You can cut out your watermelon in cute shapes to match any summer occasion!  Follow this blog on Twitter: @HungryHousewife
National Watermelon Promotion Board – Instead of just drinking your calories, you can get the best of both worlds with this fun rum-infused melon ball recipe!  Skip the rum for a great snack that people of all ages can enjoy.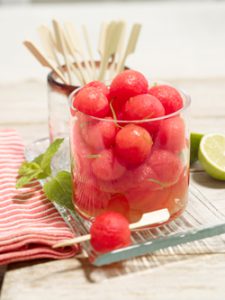 Gimme Some Oven – This would be an instant crowd-pleaser.   This blog also recommends using this salsa for purposes other than chips – maybe on top of chicken or fish?  No matter the purpose, give it a try!  Follow this blog on Twitter: @gimmesomeoven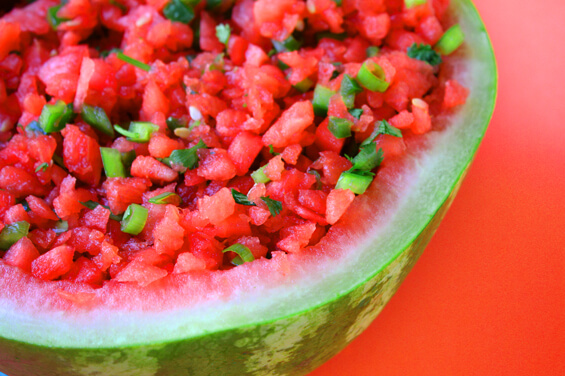 Bakingdom – Ok, so this recipe doesn't use fresh watermelon, but I just couldn't resist including it!   Darla does explain in her post why using fresh watermelon just doesn't cut it from a taste perspective, but you can always give it a try.  Follow this blog on Twitter: @Bakingdom