Our new warehouse is one of our favorite features of our headquarters in Plant City, FL. Not only is it HUGE… (130,000 sq ft of refrigerated space to be exact) it's also sustainable. With all that power pumping through the building, the last thing we wanted was to be wasteful.
In keeping with our "Feel Good" brand promise, we are boosting sustainability efforts all around. "The 20,000 square feet of solar panels on this building will generate electricity equivalent to burning nine million pounds of coal over the life of the system," said Marketing Project Manager Nick Wishnatzki, "Once we have a better handle on our energy needs here, we plan on adding more. The goal is to get as close to net zero as possible."
Watch the details on our entire warehouse operation below:
After all, we stand by our Feel Good. Eat Berries. Make a Difference slogan whole heartedly.
Utilizing a conveyor, palletized berries are moved through cooling zones with bi-directional air flow. Sensors monitor temperatures and pressures, keeping the cooling process on track. This cooler is a MACS cooler, or Modular Automated Cooling System. These coolers use 40%-50% less energy than conventional tunnels while also maximizing space and increasing labor productivity. This means your berries are kept at an optimal temperature too! The best berries are never exposed to changing temperatures. Never break the cold chain!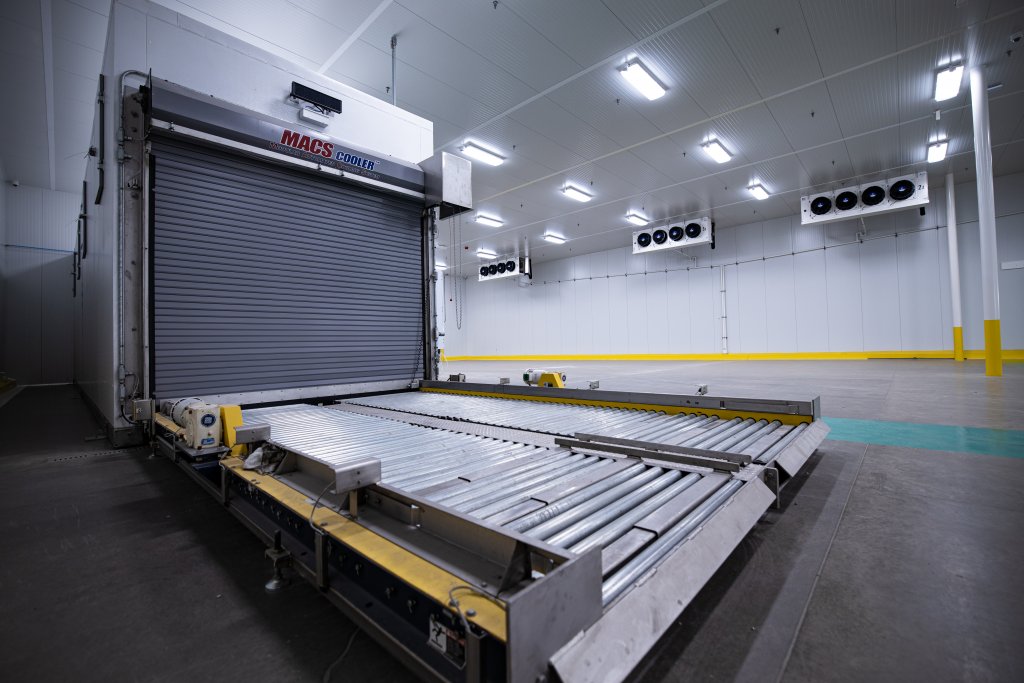 Watch this video for a closer look!
Feel Good. Eat Berries. Make a Difference is something we truly believe in. When you take a bite out of your berries, you can feel good knowing they are coming from a company who is investing in forward-thinking technology and focused on using our resources efficiently.