Christmas is right around the corner! Is your holiday menu prepared?! We've got you covered with some delicious, festive…and more importantly, quick and simple recipes to get you out of the kitchen quicker so that you can spend much needed time with family and friends.
We've rounded up 3 of our favorites but if you need a little more holiday inso, we've got endless options of appetizers, cocktails, desserts, mains and side dishes on our recipe page.
We are truly OBSESSED with how adorable these berry Christmas tree displays are! This is the perfect way to turn food into beautiful tablescape decor. The cake dip is….*chef's kiss* a literal dream!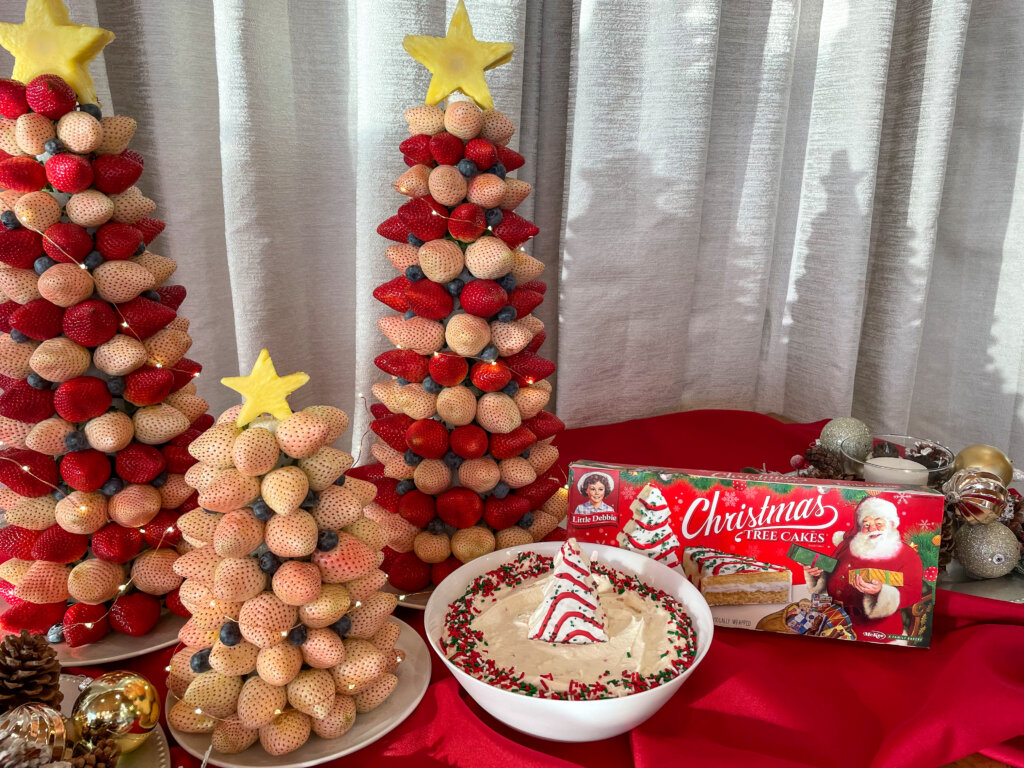 Ingredients
Berry Christmas Tree 
Styrofoam Cone (we used three – two 17.9 inch cones & one 8.9 inch cone)
Toothpicks
Wish Farms Pink-A-Boo Pineberries®
Wish Farms strawberries
Wish Farms blueberries
1 large pineapple
Star cookie cutters of various sizes
Snack Cake Dip
1 teaspoon vanilla extract
2 – 16oz containers of  frozen whipped topping
2 – 8oz packages of cream cheese
2/3 cups milk
Two boxes of Christmas tree snack cakes (10 cakes total)
Festive sprinkles (as desired)
We would never hate on egg nog or a classic white russian cocktail, but sometimes it's nice to just have something a little lighter during the holidays. This berry loaded sangria is the perfect way to add some freshness to the typical heavy holiday menu. Light, bubbly and so yummy.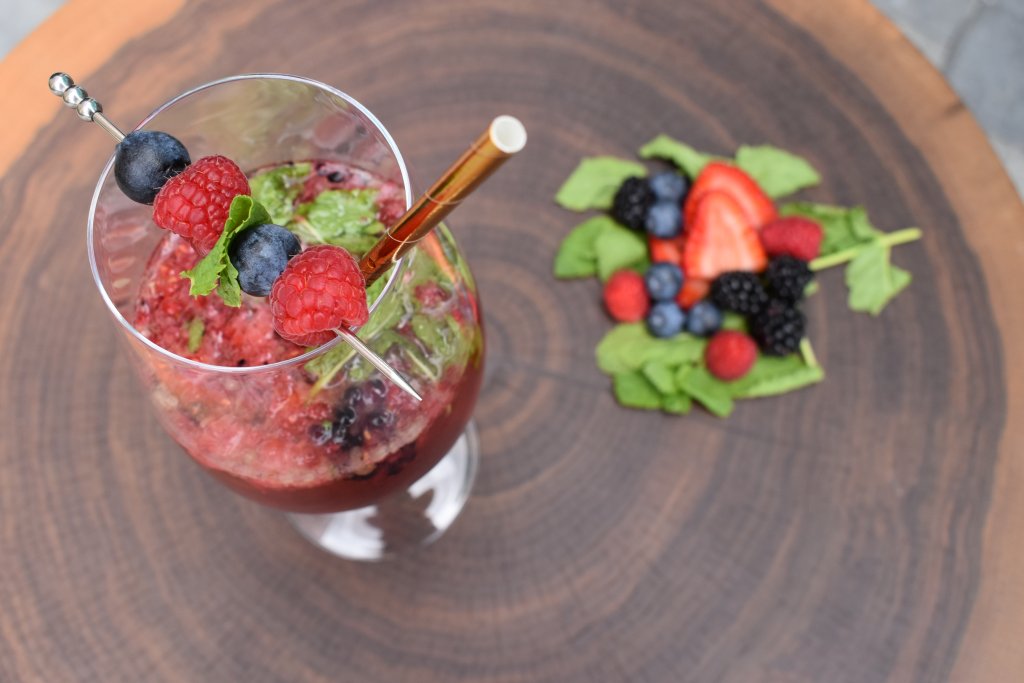 Ingredients
Fresh Wish Farms strawberries
Fresh Wish Farms raspberries
Fresh Wish Farms blueberries
Fresh Wish Farms blackberries
A splash of cranberry juice
Fresh mint
Peach schnapps
Champagne
This will always be a family favorite. It's as easy as popping some store made biscuits into the oven and decorating with fresh berries! Beautiful but oh so simple.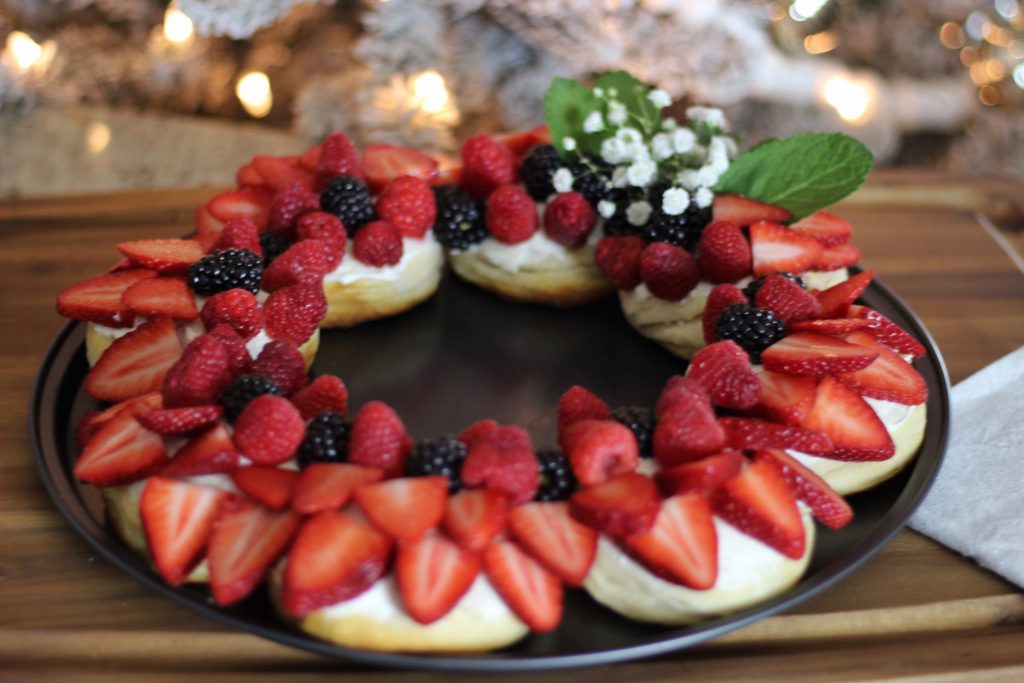 Ingredients
Fresh Wish Farms Strawberries sliced
Fresh Wish Farms blackberries
Fresh Wish Farms raspberries
1 package of ready made flaky biscuits
1 (8 oz) package cream cheese, softened
fresh mint for wreath garnish
Need some more holiday recipes?! Check out our recipe page!