August is here and you know what that means…..the kids are going back to school! While the kids are groaning at the idea, parents everywhere are celebrating! Our favorite part of the day is easily lunchtime and we have some recipe ideas that will surely get your kids excited for the school year. We recommend purchasing this cute Bentgo Lunch Box that will keep all the items you pack separated. The bonus?…it's leak-proof, dishwasher safe and BPA-free! If you want to cut down time on chopping strawberries, we recommend this strawberry huller and cutter combo. Genius!
Here are some of our favorite back to school lunchtime recipes you should try this year.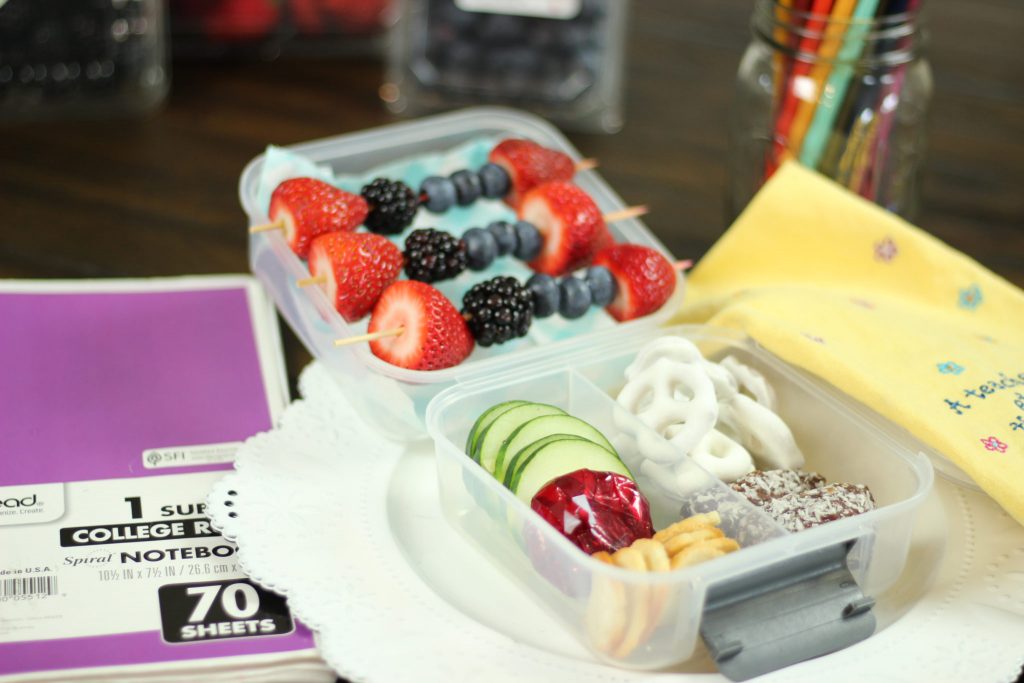 For the picky eater that doesn't like a huge heavy meal. This idea has us choosing all your favorite healthy treats to combine for a delicious meal.
Ingredients
3-4 wooden skewers
1/4 cup fresh Wish Farms blueberries
1/4 cup fresh Wish Farms blackberries
1/4 cup fresh Wish Farms strawberries
half of a small cucumber
1 block of cheese of your choosing
1/4 cup of plain salted bagel chips
1/4 cup yogurt covered pretzels
3-4 coconut date rolls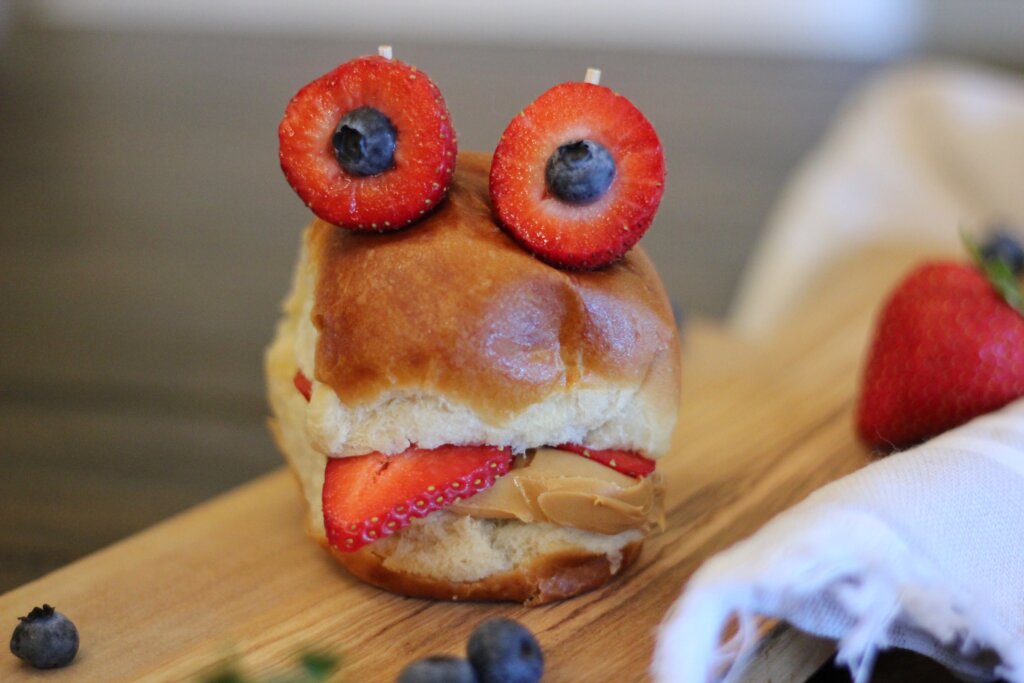 We are so obsessed with these adorable themed PB & J sandwiches! Using healthy options like fruit to make a creative spin on the classic sandwich is pure genius.
Ingredients
1 dinner roll (cut in half)
1/4 cup of sliced fresh Wish Farms Strawberries
1/4 cup of fresh Wish Farms Blueberries
peanut butter (amount to your liking)
2 toothpicks
2 Wish Farms strawberries, leaves trimmed and core hulled
2 Wish Farms blueberries (to place inside the strawberries as eyes)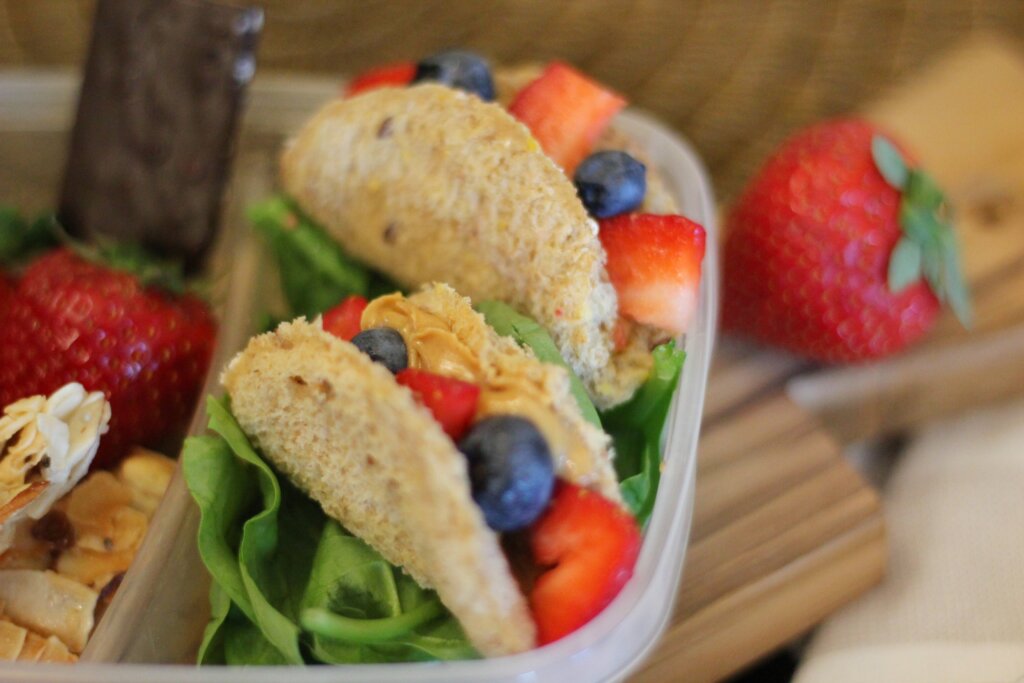 Did someone say, "Taco Tuesday?!" We are ready! These adorable little tacos are the perfect little themed lunch.
Ingredients
One wide mouth mason jar
2 slices of bread (we used honey oat)
1/4 cup of chopped, fresh Wish Farms Strawberries
1/4 cup of fresh Wish Farms blueberries
Peanut butter
Packing lunches doesn't have to be a headache….you just have to be creative! Find these recipes and much more on our website.