Wish Farms' Pink-A-Boo® pineberries and Head Pixie, Gary Wishnatzki were recently featured in a MarthaStewart.com article: The White Strawberries You See at the Grocery Store Are Called Pineberries—and They Actually Taste Like Pineapple
While we love the headline, we always want to set the expectation about the flavors of a pineberry. Whether you call it a white strawberry, pink strawberry, or pineapple berries, here's the truth about the berry – there are subtle hints of strawberry, pineapple, and pear. Each berry truly has a unique taste! Some are sweeter and more "pineapple-y" than others – a lot depends on mother nature. Fortunately, they are packed with nutrition just like the other berries you know and love.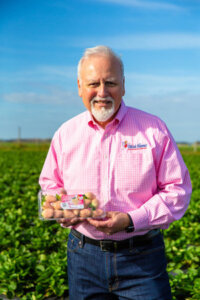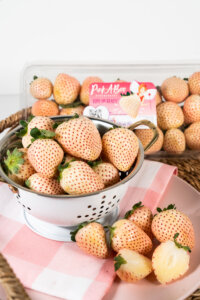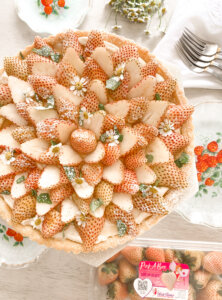 The Head Pixie was quoted, giving some advice for storing and tasting pineberries: "Pink-A-Boo® pineberries, just like other berries, are highly perishable. As a grower and shipper, we extend their shelf-life by maintaining the cold chain from farm to store. We cool the berries within an hour or two of harvest, and we ship them to stores on refrigerated trucks. Ideally, you should try to buy berries from a refrigerated display case. When you get home, if you put them in your refrigerator as soon as possible, they should last 5-7 days. Only when you are ready to eat, wash them under a cool, gentle stream of water then let them rest on the counter for around 30 minutes. I have found that when pineberries come to room temperature it really brings out their unique, subtle flavors…"
Martha Stewart is a household name when it comes to all things related to home and lifestyle. Wish Farms is trying to make Pink-A-Boo® pineberries a household name too! They may look strange at first glance, but step out of your comfort zone by trying a pineberry can be exciting and rewarding. It just might become another daily fruit in your kitchen.