When we find a healthy snack that kids will not only eat, but will also get EXCITED about eating, we are all over it. Talk about a mom win! Kids may not always love the idea of a healthy snack, but they sure do love the movie Frozen! Our friend and food blogger, All I Need Is Aldi, put together a Disney's Frozen "Let it go" smoothie that your kiddos will love and is full of nutrition. Warning: you may want to stock up on the ingredients in case your child starts asking for this treat as many times as they ask to watch the movie!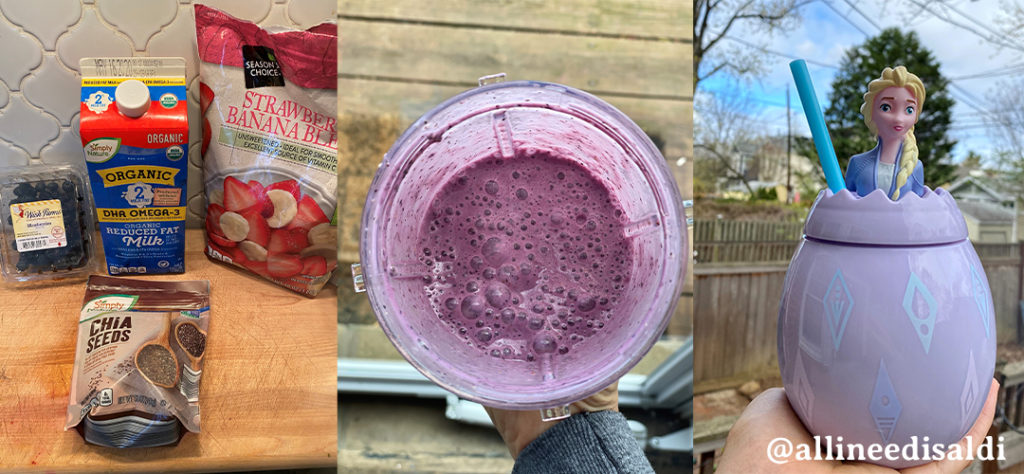 All I need is Aldi  created this yummy recipe for us using fresh Wish Farms strawberries, blueberries and only a few other ingredients like chia seeds and bananas! Easy peasy and full of healthy antioxidants for your little ones.
Mix all the ingredients up in your blender and enjoy! We also recommend doing a little 'meal-prep' by combining multiple servings of this smoothie in freezer bags. This way the chopping, preparing and washing is done ahead of time making it an easy go-to snack or meal in the future.
For the full recipe click here.