Today's "how-to" is created by Produce for Kids and sponsored by Wish Farms in celebration of Florida blueberry season. All opinions are our own.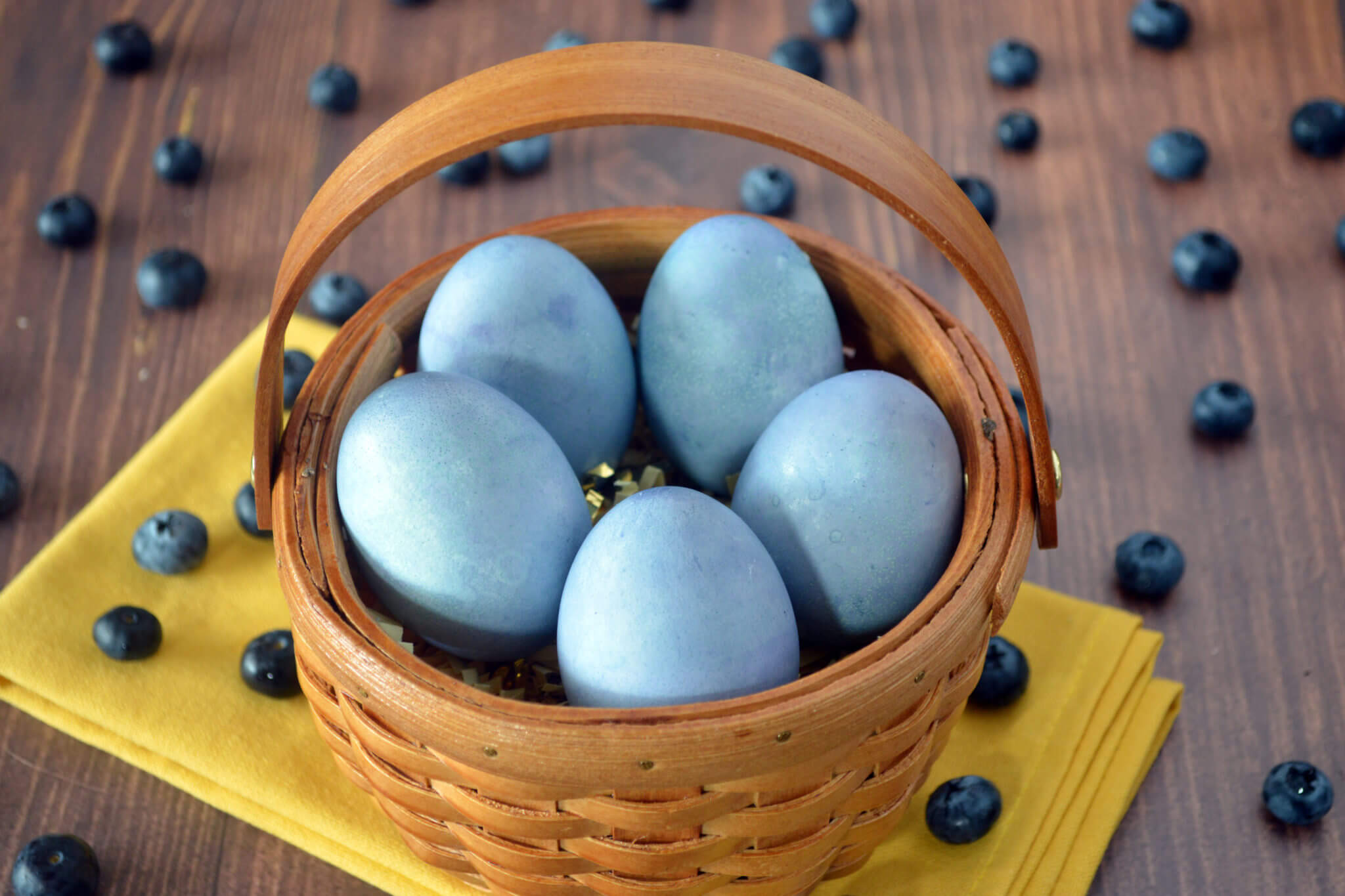 Spring is here and we are "hopping" right into the Easter holiday. While everyone is welcoming the fresh springtime cheer, we are saying "hellllooo" to the blues. But… not the sad kind of 'blues'. We are talking Florida blueberries! Florida blueberry season is in full force, providing the sweetest berries from mid-March through mid-May.
This season, we are excited to share a sweet twist on a classic Easter craft: Blueberry-Dyed Easter Eggs! Our friends at Produce for Kids created this "how-to", inspired to do all things berry by their recent trip to our strawberry farm and blueberry packing facility. Using Wish Farms blueberries to naturally dye your Easter eggs is a fun and easy way to get the perfect pastel blue color…and to enjoy a healthy snack in the process.
While it may sound daunting to make your own dye from blueberries, the entire process actually takes the same amount of time as it does to boil your eggs!
Don't forget to enter our Florida blueberry Instagram giveaway, running April 8-14, for your chance to win a Cusininart waffle maker. An Easter filled with blueberry-dyed Easter eggs and fresh blueberry waffles would surely be one successful holiday!
How to Make Natural Easter Egg Dye with Blueberries:
Here's how to make the dye:
Place 2 cups blueberries and 2 cups water in small pot. Bring to a boil over medium-high heat. Cover, reduce heat to low and simmer 8-10 minutes.
Remove from heat and strain through a fine mesh strainer to remove blueberry skins.
Stir in 1 teaspoon white vinegar and let cool until it reaches room temperature.
To dye the eggs:
Once your hard-boiled eggs have cooled, carefully drop egg into dye. We used the little plastic cups leftover from last Easter, but you could also divide the dye into small glasses for dying.
Let eggs sit in dye for 5 minutes (for lighter eggs) or longer, depending on how dark you want your eggs.
Remove and place in empty egg carton or on paper plate to dry. Our eggs had some fine blueberry pieces still in it. Once we let them dry a minute or two, we ran under cold water to rinse off.
You can follow a similar process using other fruits and veggies to dye your eggs different colors!