Thanksgiving is right around the corner! Now is the time to plan fun and festive activities for your kids to enjoy and remember for years to come! Memories are made here and now…let's make them sweet!
This "Berry Thankful" Thanksgiving turkey craft is so adorable and so fun to make! It really gets the whole family thinking about all the abundance they have in their life….there is so much to be grateful for. So sit around the table, enjoy fresh Wish Farms berries and create fun traditions like this one each year.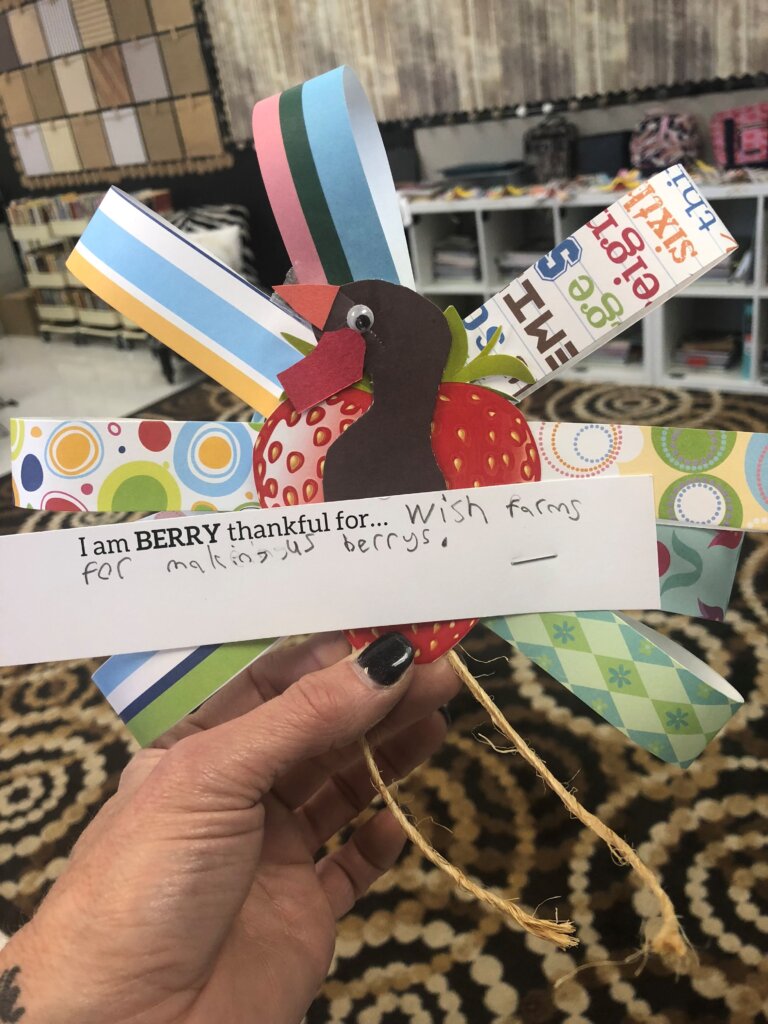 Items you'll need:
Paper berry for body of turkey
Brown paper for turkey head
Orange and red paper for turkey face
Googly eyes
Fun paper for feathers
Rope/string for legs
Cut out all shapes
Tape/glue folded strips of paper to back of berry body
Glue turkey head, beak, gobble, eyes
Attach legs to back of berry body
"I am berry thankful for….." strip to front
So there you have it….a super easy and festive craft that will get the whole family talking. Don't forget to enjoy fresh berries while crafting!!