New Year, same delicious and nutritious berries! This year has been a whirlwind of sweetness with our all new Pineberry introduction and we are so excited for the future (and plenty more pineberry recipes!). All of our berries truly pack a detoxifying punch and we love incorporating them into everyday recipes. Today, we figured we would share 3 healthy recipes to get us all on the right track for 2022.
The healthiest way to eat a berry is….FRESH! Just rinse and enjoy with some other favorite snacks. Get outside and enjoy the view.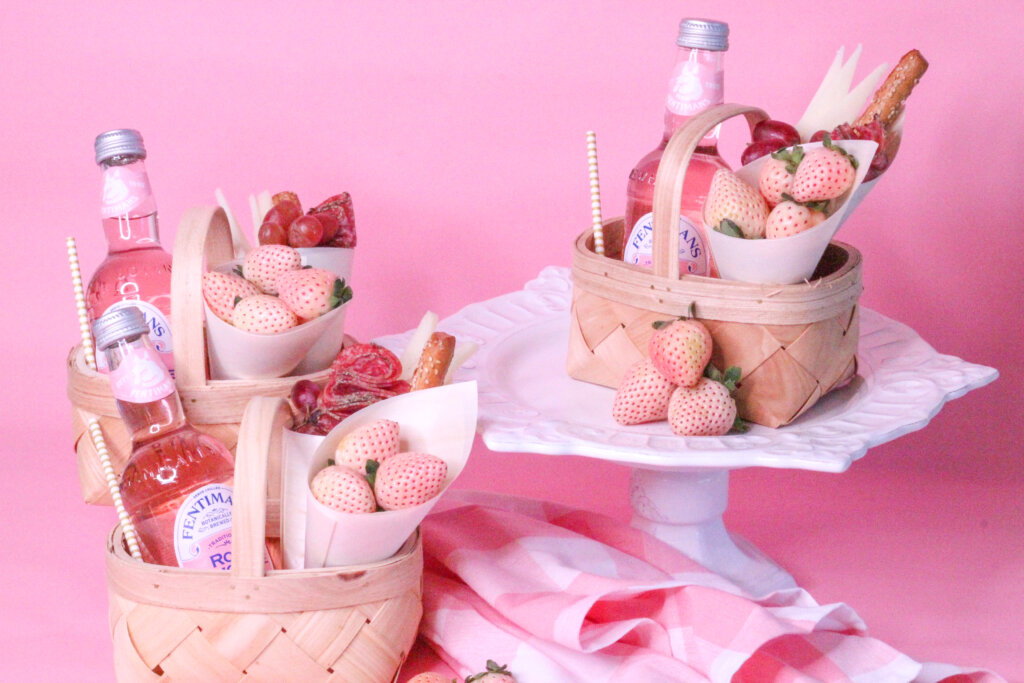 Ingredients
Wish Farms Pink-A-Boo® Pineberries
3 Mini picnic baskets
3 Bottles rose lemonade (or any desired pink beverage)
6 Bamboo snack cones (ours were 7 inches)
3 Breadsticks
9 Slices of cheese (we used manchego, but can be substituted)
9 Pieces of salami (can be substituted for any prepared meats – ham, turkey, etc)
Grapes
Toothpicks
3 Paper straws
Ditch the coffee and infuse some FRESH energy into your day! These are as yummy as they are easy.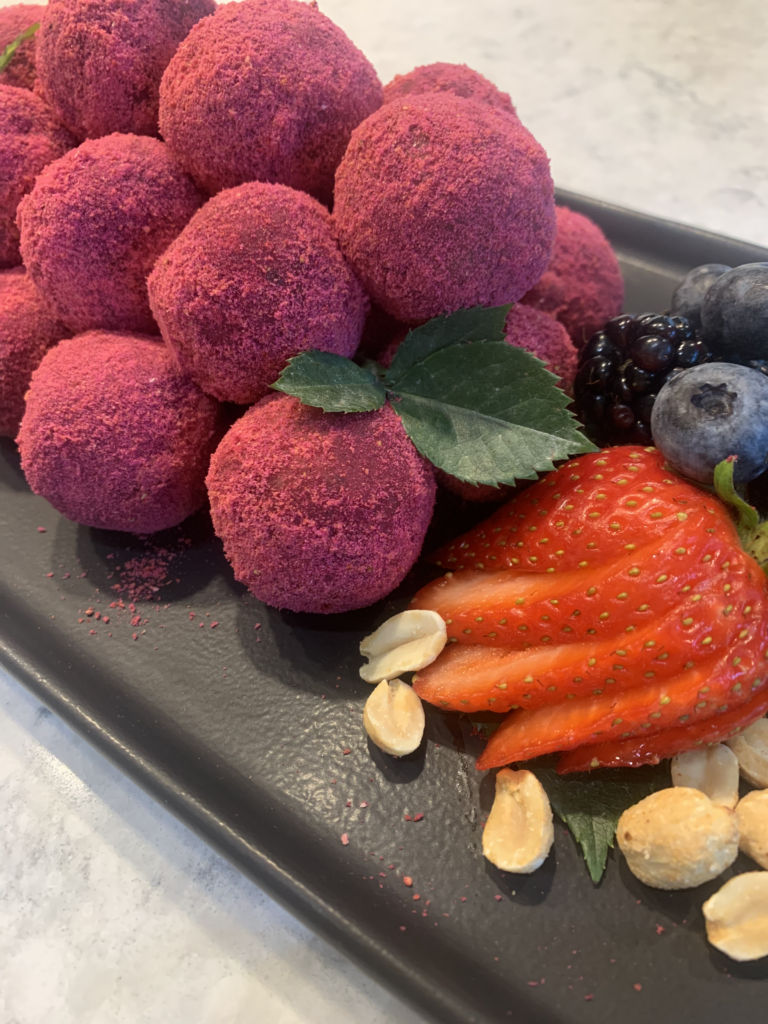 Ingredients
2.4 ounces freeze dried strawberries (typically 2 packs)
2 cups quick oats
1 cup pitted dates
1 cup natural peanut butter
1/2 cup sticky sweetener such as honey, maple syrup, or agave
1 teaspoon vanilla
Fat pinch of fine salt
Nothing beats an all-in-one beverage that gives you your daily intake of fruits and veggies in an easy sip! Being healthy has never been easier!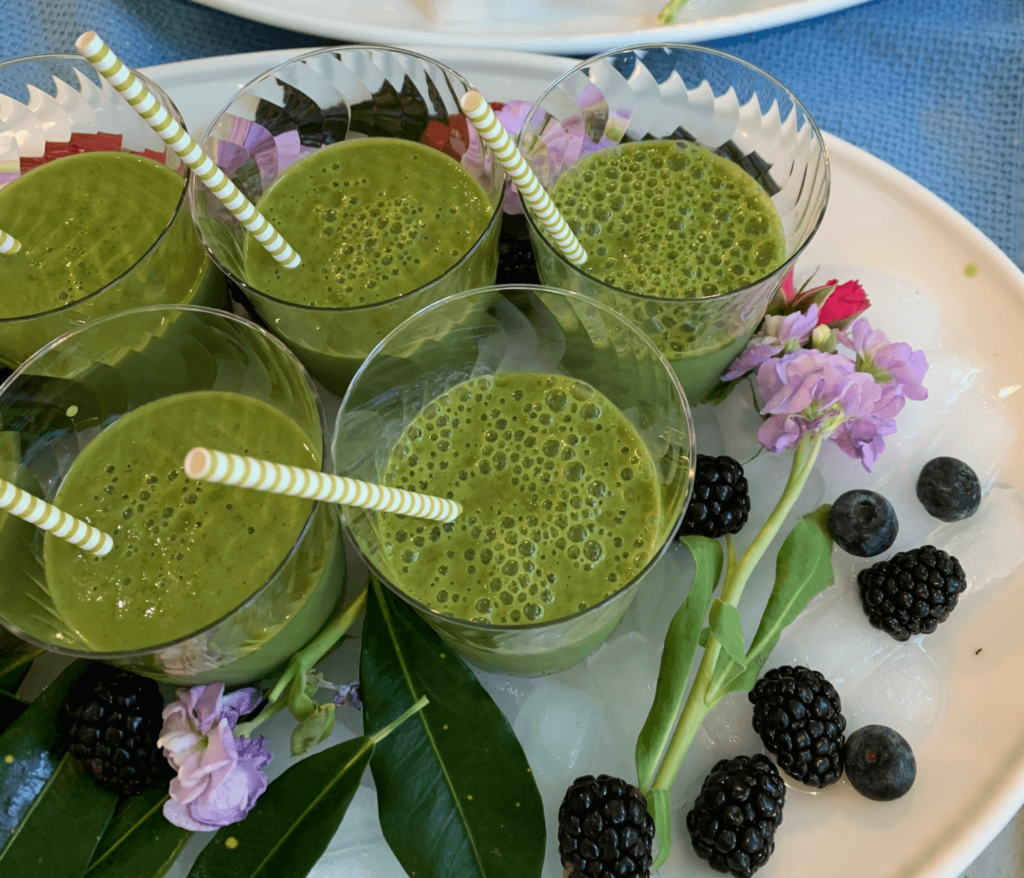 Ingredients
1/2 cup ice
1 cup greens, such as spinach, kale, or a combination of both
1/2 cup each chopped apple and avocado
1/2 cup berries of choice (Any berry will be yummy, but we used strawberries to keep the smoothie a vibrant green color)
1/4 cup each chopped celery, banana, pineapple
1 cup liquid, such as juice, plain water, coconut water, or plant milk
Combine all ingredients in order in a high-power blender. Blend until smooth.
This salad is a so satisfying and filling. Try this nutritious bowl of goodness for lunch today!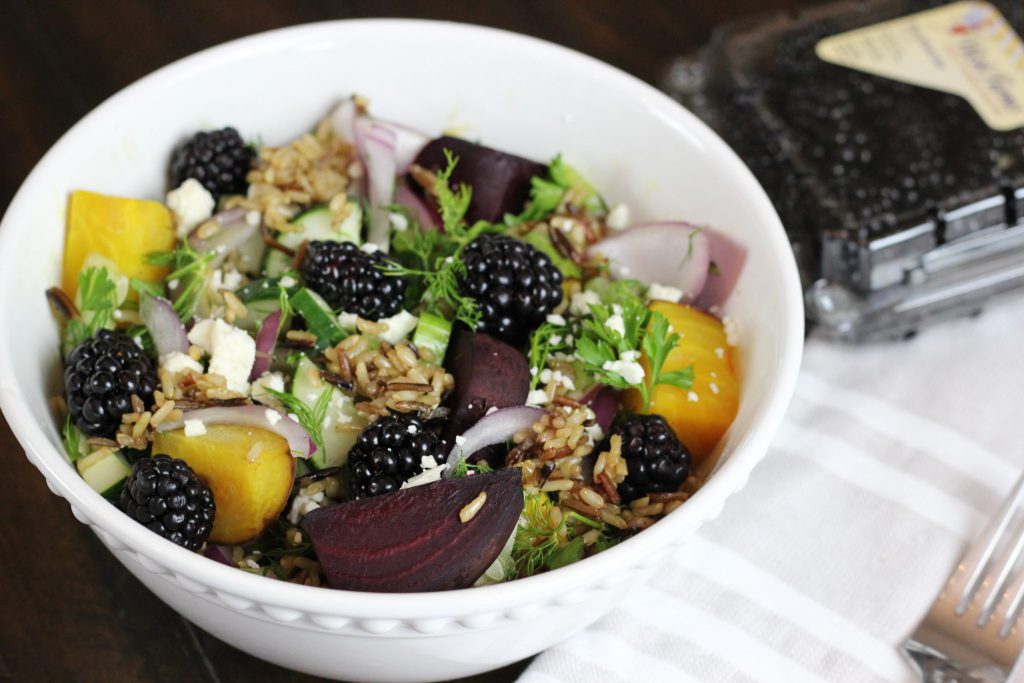 Ingredients
1 package of fresh Wish Farms blackberries
1 bunch golden beets, small or medium sized
1 bunch red beets, small or medium sized
1 cup wild rice
1 stalk celery, minced
1/3 cup minced red onion
1 bunch fresh dill, chopped (1/3 cup)
1 bunch fresh parsley, chopped (1/3 cup)
salt and fresh cracked pepper to taste
1/2 cup crumbled feta cheese
Dressing
1/4 cup extra virgin olive oil
2 tablespoons honey
3 tablespoons balsamic vinegar
pinch of salt
We hope this new year brings you all the health and happiness you desire..and of course…a year of sweetness.
Need some more healthy recipe inspo? Check out our recipe page for tons more!