What better way to treat mom to a great Mother's Day than to make her breakfast… from scratch!  Fellow food blogger and world traveler Jennifer Huber, author of Solo Travel Girl, created this gluten-free flour-less banana & blueberry pancake recipe.
This recipe is not only simple but it is healthy too.  The best part is that it only calls for FOUR ingredients!  We hope you give this nutritious made-from-scratch pancake recipe a try this Mother's Day weekend.
Ingredients:
Directions:
In a bowl, beat eggs with a fork and set aside.
Take a ripe banana and squish it inside the peel then empty contents into a bowl.
Add blueberries and mash together with a potato masher.
Combine eggs with the banana-blueberry mixture.
Add cinnamon.
Heat skillet with olive oil.
Drop a tablespoon of batter (makes silver dollar-sized pancakes) into heated skillet.
Flip pancakes over when edges bubble and batter has firmed up.
The pancakes are already naturally sweet so no syrup is really needed. If you want it, use the real stuff. Garnish with blueberries.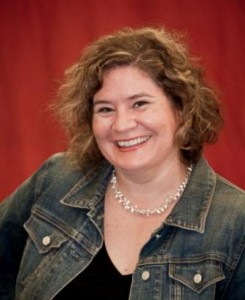 To see more Solo Travel Girl recipes click here!