Lucky for dads, Mother's Day falls during the school year, so our wonderful teachers can help our children make something special for the occasion.  However, with Father's Day happening in the summertime, moms need to come up with something clever and cute for our sweet kiddos to give their dads.
Here is a simple, but precious gift we've come up with! All you need to do is print this sheet, grab some paint and borrow the hand of your little one!
1. Paint the Childs Hand & Stamp onto Worksheet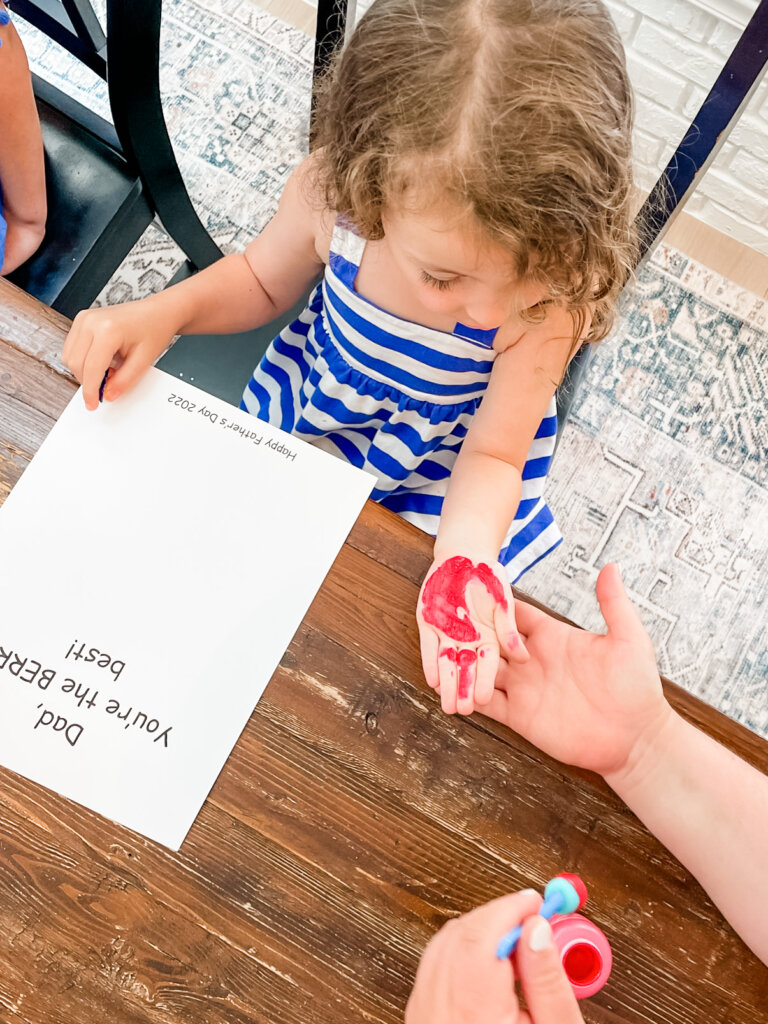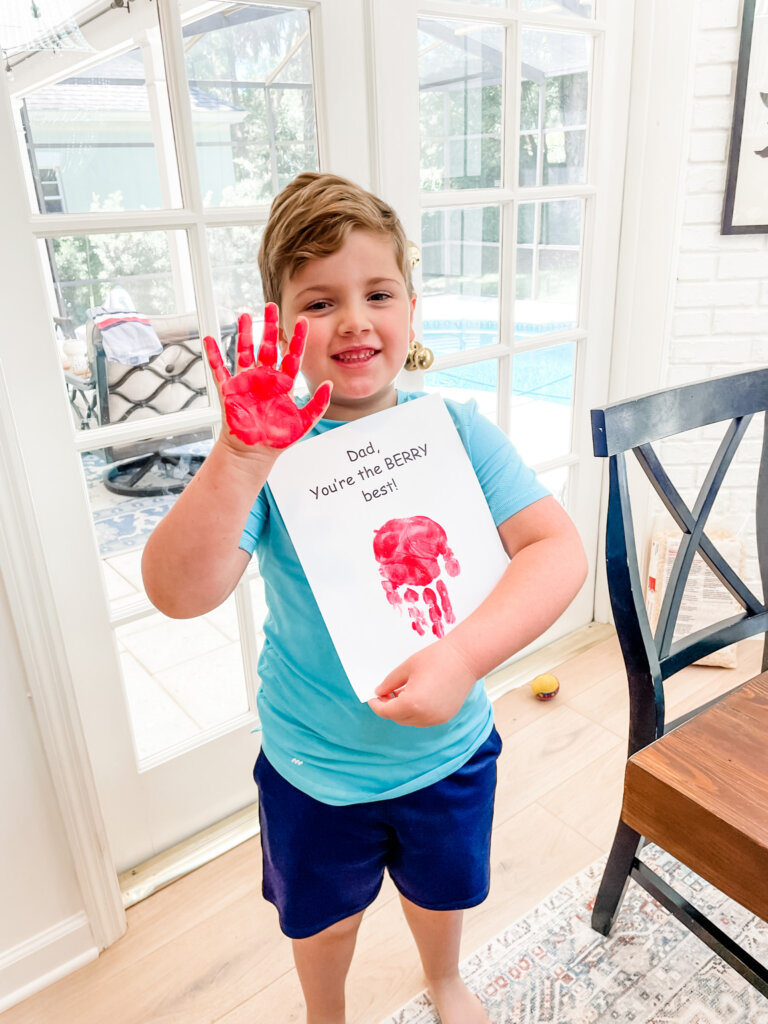 2. Add Seeds & Stem
3. Some Special Touches 🙂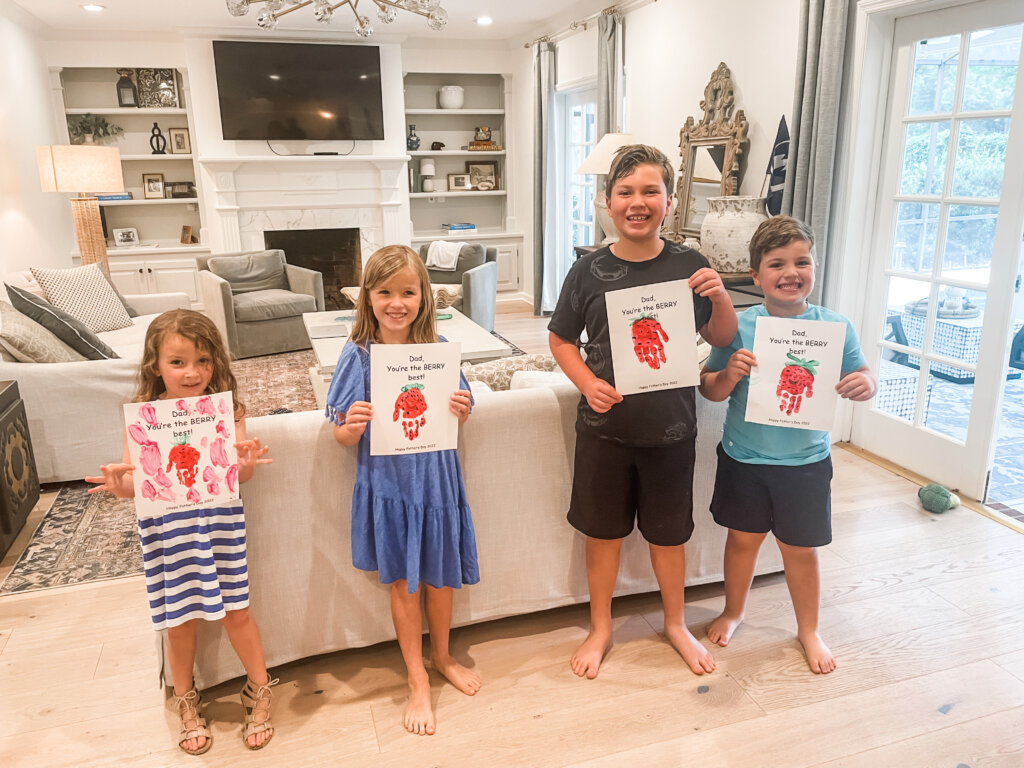 To finish the gift, we put the artwork in a frame, so dad can proudly display this work of art in his office or in a special spot at home.
For wrapping, we love taking craft paper and letting the kids decorate with markers or paint to make the perfect custom wrapping paper.  Tie with twine or ribbon and your work here is done!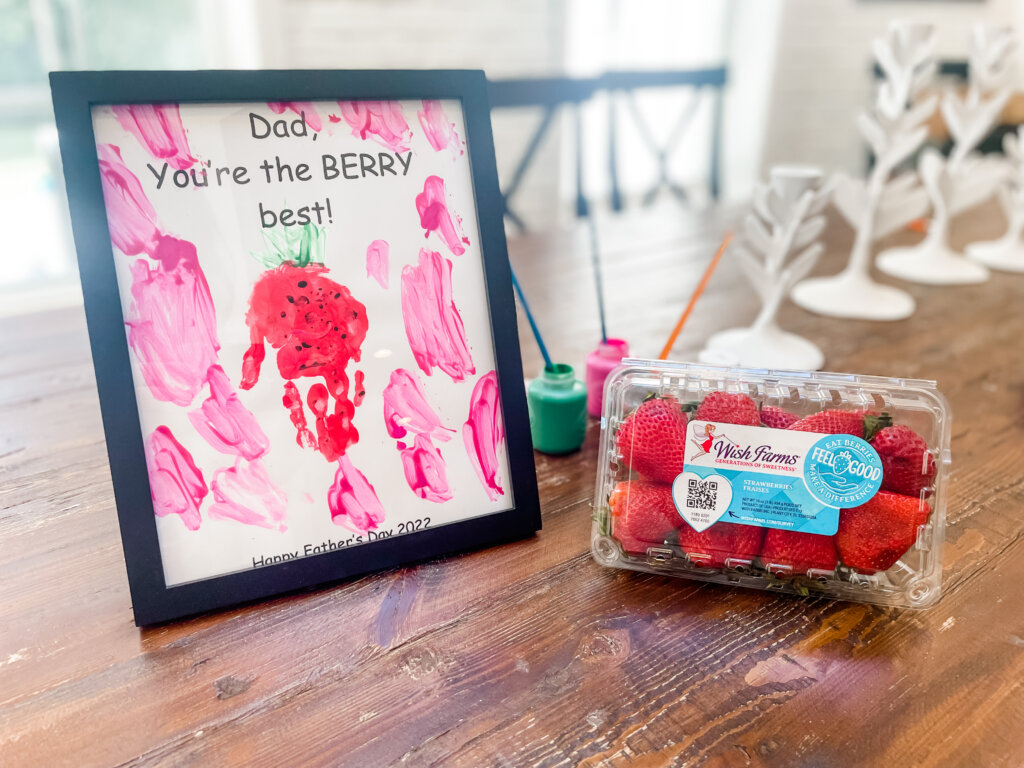 We want to wish all of the dads, grandpas and father figures in your life a wonderful and very Happy Father's Day!!