As many of you might already know, Wish Farms is in the process of building our new state of the art facility. While our main building isn't quite done yet, our warehouse cooler facility has a special place in our heart because we are doing our part to be green! Our giant 20,000 ft solar array is doing some major work in preserving our planet and saving energy.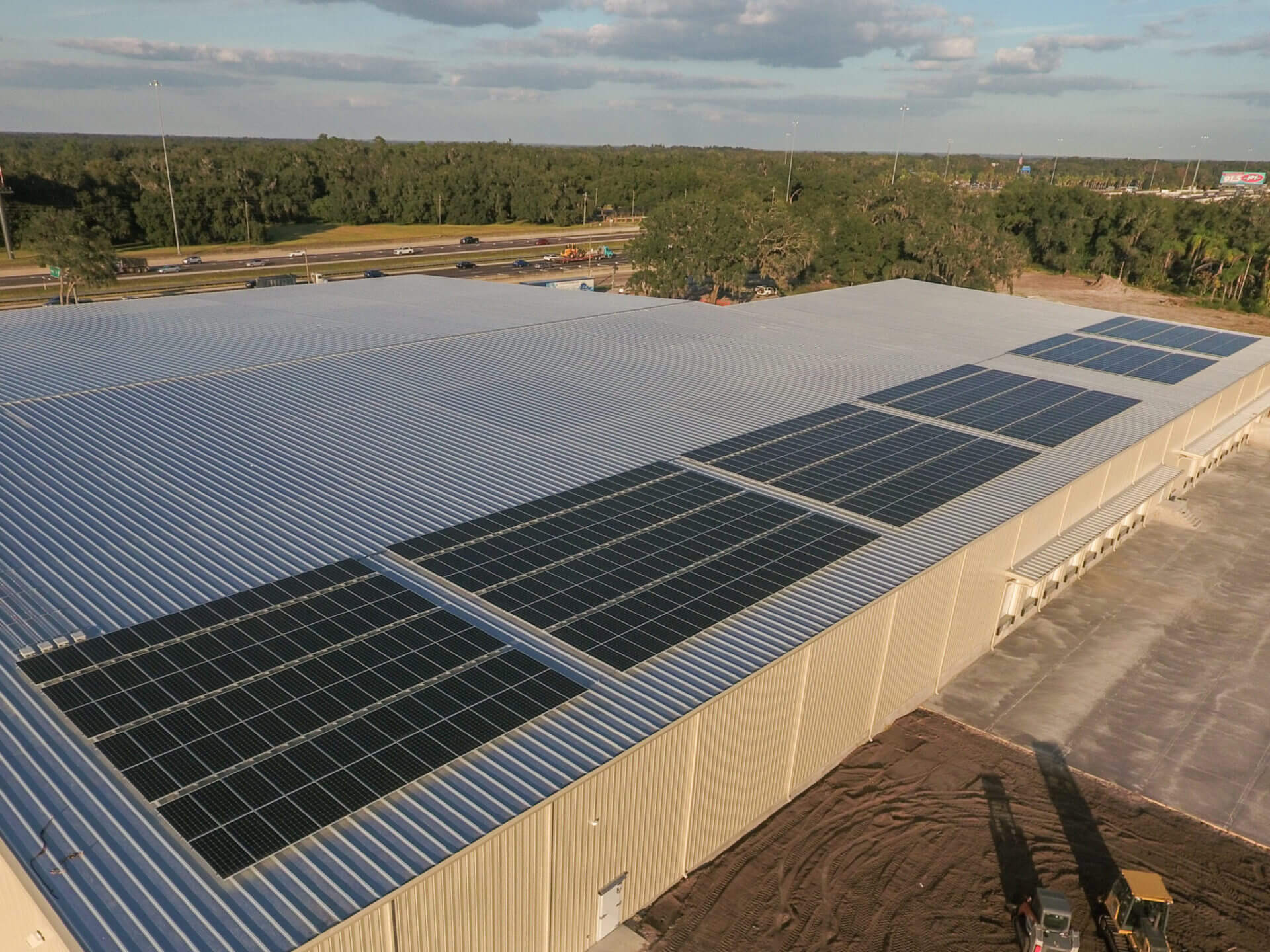 Did we mention the system has an output of 312kW!?
Over the life of the system, 9,091 tons of CO2 will be saved from entering the atmosphere.
This is equivalent to:
Planting 211,820 trees
Driving reduced by 18,182,000 auto miles or 927,282 gallons of gasoline
Recycling 28,727 tons of waste instead of sending it to a landfill
Displacing CO2 emissions from the annual electric use of 1,031 homes
Burning 8,858,465 pounds of coal
Saving 221,713,000 gallons of water from thermoelectric power plants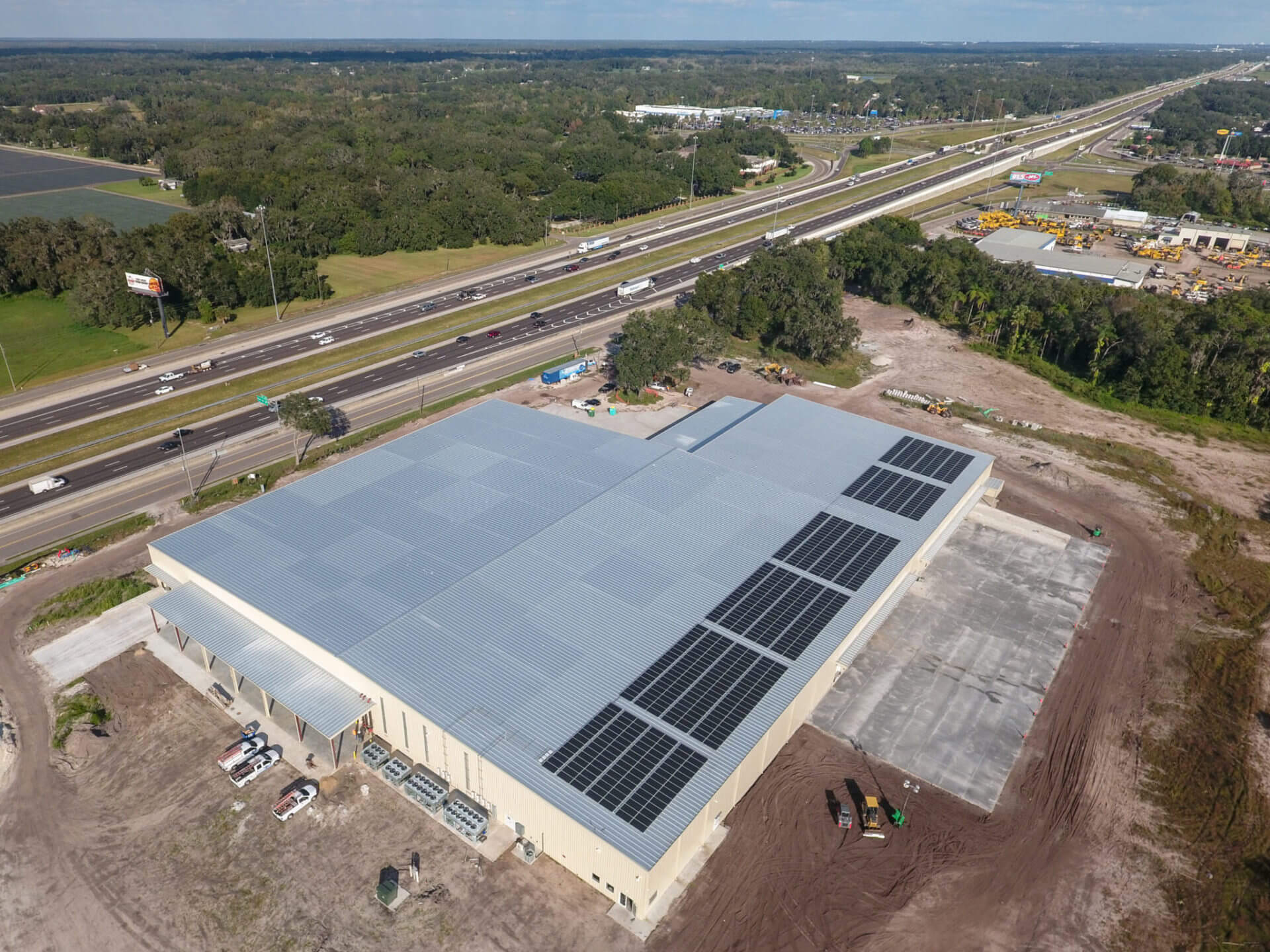 The change we all wish to see in the world starts with us. Change… whether big or small makes a world of a difference. Our New Years resolution and our promise to you, is that we will always be dedicated to sustainability; preserving our planet for generations to come.
Our new building is calling Plant City, Florida ; the Winter strawberry capital of the world, our forever home. Drive by and see the progress of our giant facility located off 1-4 and Park Rd.