As seasons come and go, social media trends do as well, but we think this shareable summer drink will make a come back year after year! The Sand Bucket Drink sensation first appeared on beach restaurant's menus – They started serving their drinks in mini sand pales and of course the instagrammable presentation took social media by storm. These bucket drinks are easy to make and customizable. They can also be modified as a "mocktail" to be enjoyed by those of all ages! They consist of fruit juices, the liquor of your choosing (or none), soda, fresh fruit, and whatever else your heart desires (fun straws, drink umbrellas, gummies, or berry skewers)! Everyone is showing off their take on the Beach Bucket drink trend, and we had to join.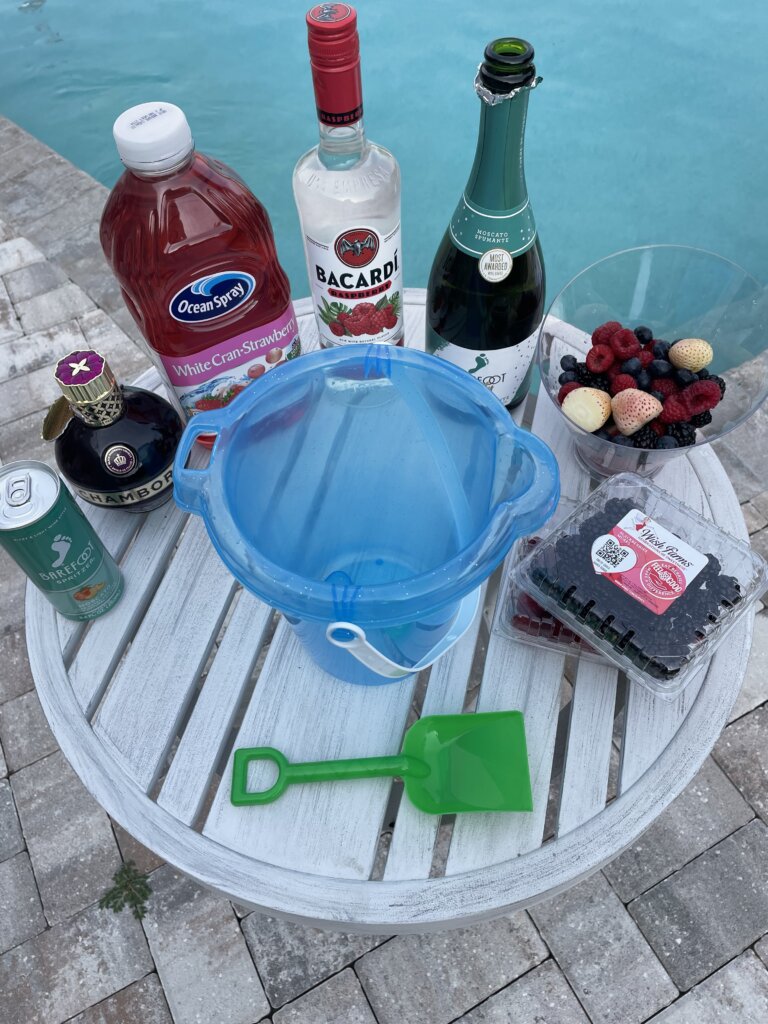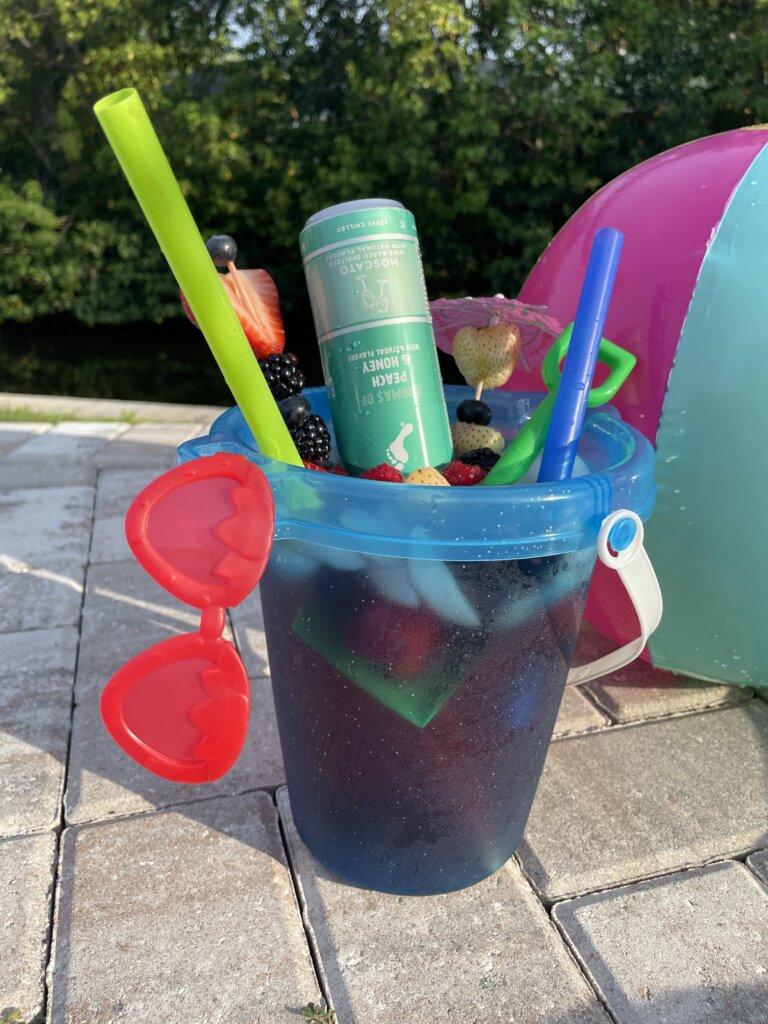 This is the Wish Farms Summer Bucket Sangria featuring our sweet berries and some fun extras too.
We have discovered why these Sand Bucket Drinks are so popular! These drinks last all day- by the pool, on the beach and to share with friends. They make the perfect addition to your summer essential list. And our favorite part… the surprise sweet snack of berries you get to enjoy when your drink is empty.
Here are a few alternate recipes shared on TikTok: