Aka the drug of all muffins! One bite and you are hooked!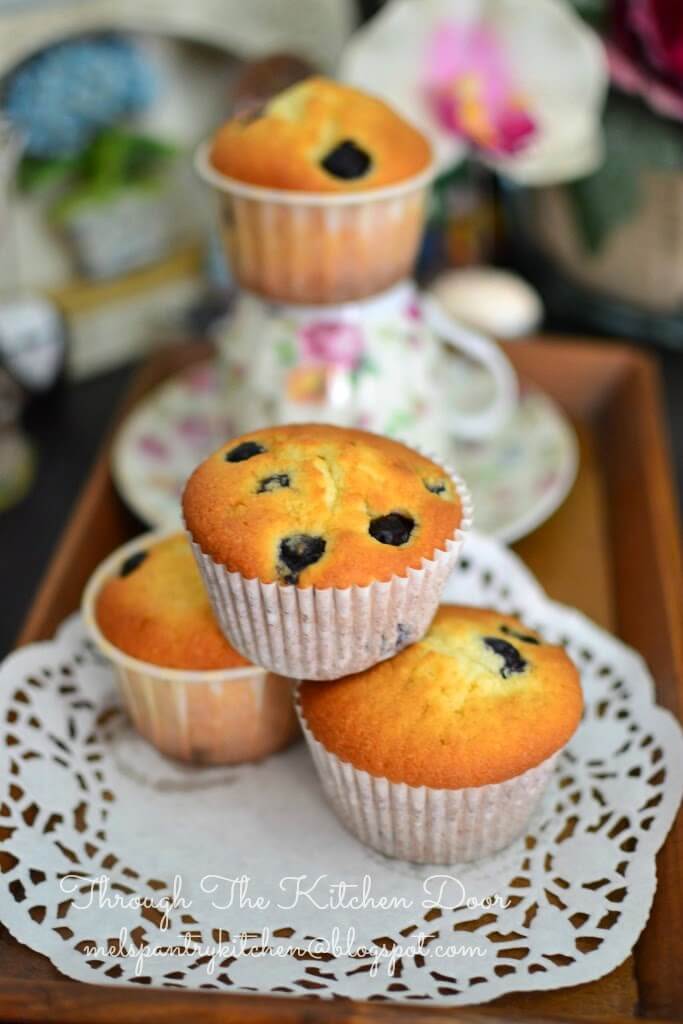 This recipe is absolutely to die for! Tastes like a creamy buttery pound cake with just a little burst of sweet and fruity blueberry.
Thanks to Through The Kitchen Door, we have this amazing recipe to share with you all!
Blueberry Almond Muffins 
Recipe Source & text copy from Jessie-CookingMoments with changes 
Ingredients
150g Low Gluten Flour, sifted
140g Unsalted Butter, room temperature
120g Caster Sugar
60g Cream (35% Fat)
40g Almond Meal
4g Baking Powder
1g Salt
2 Eggs (about 60g each)
2tbsp Fresh Milk
120g Frozen Blueberries, lightly thawed
Fine Zest of 1 Lemon 
Method:
1. Mix flour, almond meal, baking powder & salt in a clean bowl.
2. Preheat oven to 160C. Line muffin pan with cupcake liners.
3. Beat butter & sugar until light & fluffy. Add eggs, one at a time. Add cream & lemon zest.
Mix well.
4. Add flour mixture & milk. Mix well on each addition.
5. Fold in the blueberries.
6. Spoon the muffin mixture into the cupcake liners until 80% full.
7. Bake for about 30 minutes.
Try it out and let us know how it goes!