Agriculture Secretary Sonny Perdue visited the Florida Strawberry Festival and made a quick stop at the Wish Farms booth to talk all things strawberry with CEO Gary Wishnatzki and Amber Maloney, Director of Marketing.
Agriculture has its fair share of challenges and Secretary Perdue shared his concerns and support of good programs and policies for the industry. Farmers at the industry roundtable, hosted by Secretary Perdue and accompanied by Congressman Ross Spano and Congressman Greg Pence, shared their stories and concerns regarding labor, trade and nutrition.  Secretary Perdue was diligent in relaying the strong support for agriculture from the administration.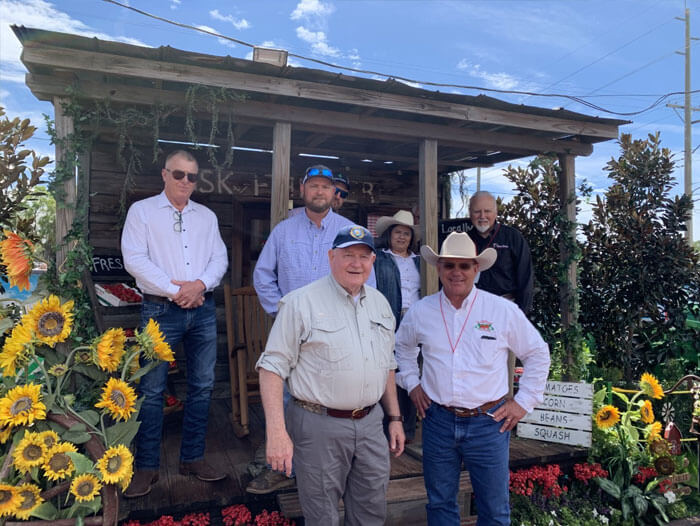 Secretary Perdue, Congressman Ross Spano, Congressman Greg Pence, and their wives also indulged in all that the Florida Strawberry Festival has to offer. Touring the Florida Strawberry Grower's Association's display on the festival grounds was top of their list where they saw strawberries growing and the equipment used in the process.
For more information on the visit, click on the links below:
Sonny Perdue visits Florida Strawberry Fest, talks trade with growers
Ag Secretary Sonny Purdue Makes a Visit to Strawberry Country in Florida