1. Fruit Cubes by Pip & Ebby-@pip&ebby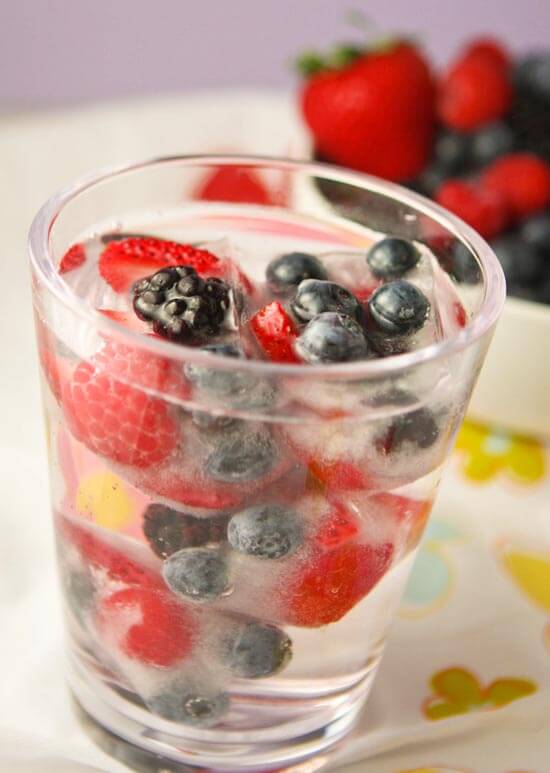 Probably the easiest and healthiest beverage recipe you can find. Pop them in a sweet soda for some added freshness or plop in some water for a long lasting batch of infused water!
Click HERE for the full recipe!
2. The Sparkler by BB a la Carte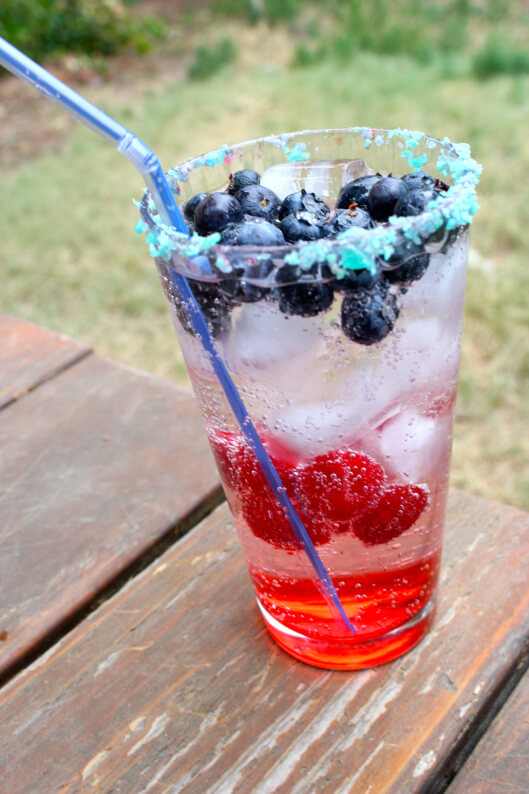 This adult beverage will make you feel like you're drinking a firework! The texture and colors are perfectly festive for the holiday but the contents are perfect for the Summer season! Light and refreshing!
Click HERE for the full recipe!
3. Red, White & Blue(berry) Margaritas by Gimme Some Oven- @gimmesomeoven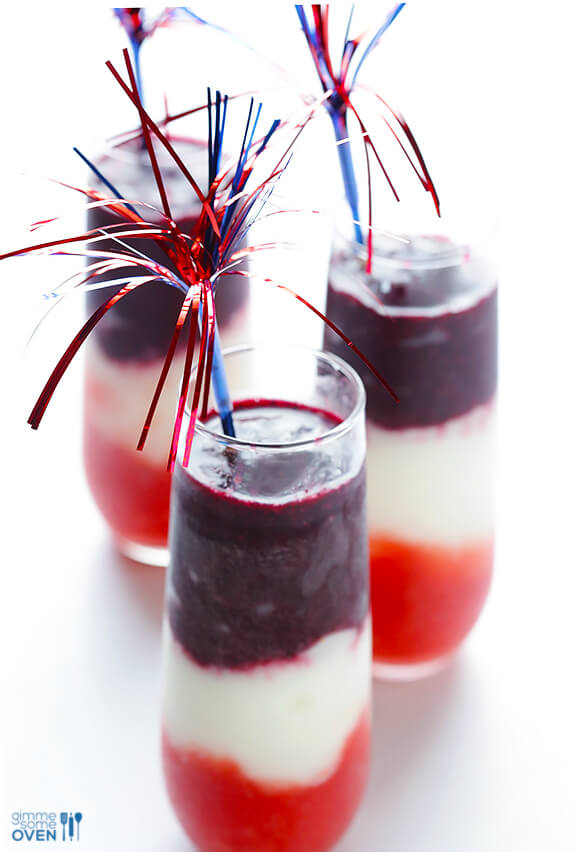 3 delicious frozen margaritas…all in one! Start off with a strawberry margarita, sip on through to the coconut margarita then finally slurp onto the blueberry margarita! Won't be long till you are filling your glass up again!
Click HERE for the full recipe!
4. Frozen Boozy Bomb Pop Drink by Simply Fresh Cooking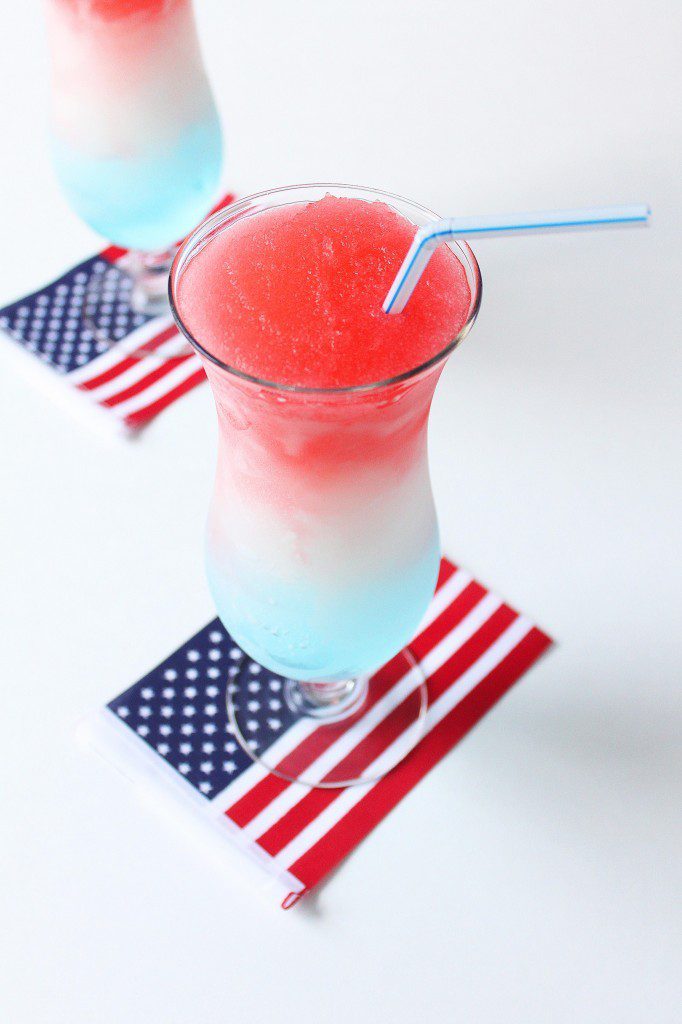 On days like today; where most of the activities are outside…it can sometimes be hard to last in the heat. This Frozen Bomb Pop Drink in your hand on a hot summer July day is the perfect remedy for the summer time blues! Cheers!
Click HERE for the full recipe!
5. Red, White & Blue Sangria  by Imagine Design- @jamiabbadessa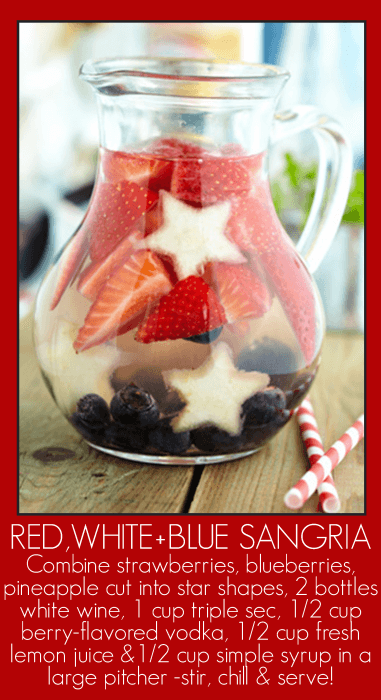 We always say its ok to find an excuse to drink sangria…because…who doesn't love Sangria?! The added patriotic punch really makes this drink irresistible!
Click HERE to get the full recipe!