New and exciting things are happening over here at Wish Farms. The berries remain sweet, juicy and divine…but our look is all new and we are so excited to share it with all our berry lovers. Our brand refresh includes new berry labels, tagline and website. This facelift did not disappoint! Our labels have eye-catching colors that are sure to make you do a double-take.
"We spent over a year doing consumer and internal research to better understand how people feel when they see our brand," Director of Marketing, Amber Maloney stated. "We chose to feature contrasting colors in a unique gingham pattern to accentuate the fruit and make the labels really pop. We believe it's a different look than anything else in the marketplace."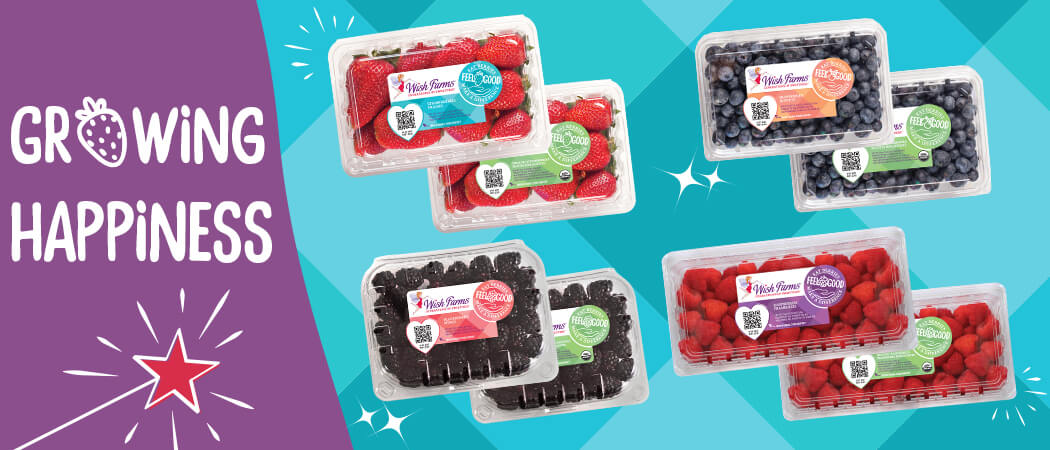 We love our new, fresh and colorful look!
Our new tagline, "Generations of Sweetness," is more than just a catchy phrase, we stand by it. With multiple generations under our belt, our family commitment is to provide our customers with only the best. Our label also incorporates a trademarked emblem with the words "Feel good, eat berries, make a difference™."
"It's really 3-fold. You feel good eating nutritious berries. You feel good serving berries to your family because they're healthy. And finally, we want you to feel good when choosing our brand because Wish Farms is doing our part to give back and make a difference in our community. It's not just a marketing campaign; it's our brand commitment," states Amber.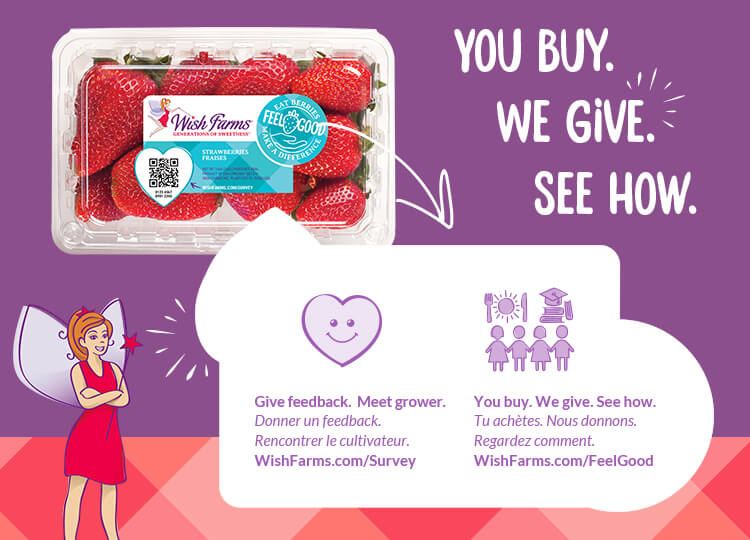 Buying our berries also helps us give back to your community. This is where the "make a difference" part comes into play. With every berry purchase, a portion goes to the Wish Farms Family Foundation with a focus on three pillars of giving: food insecurity, youth education, and community.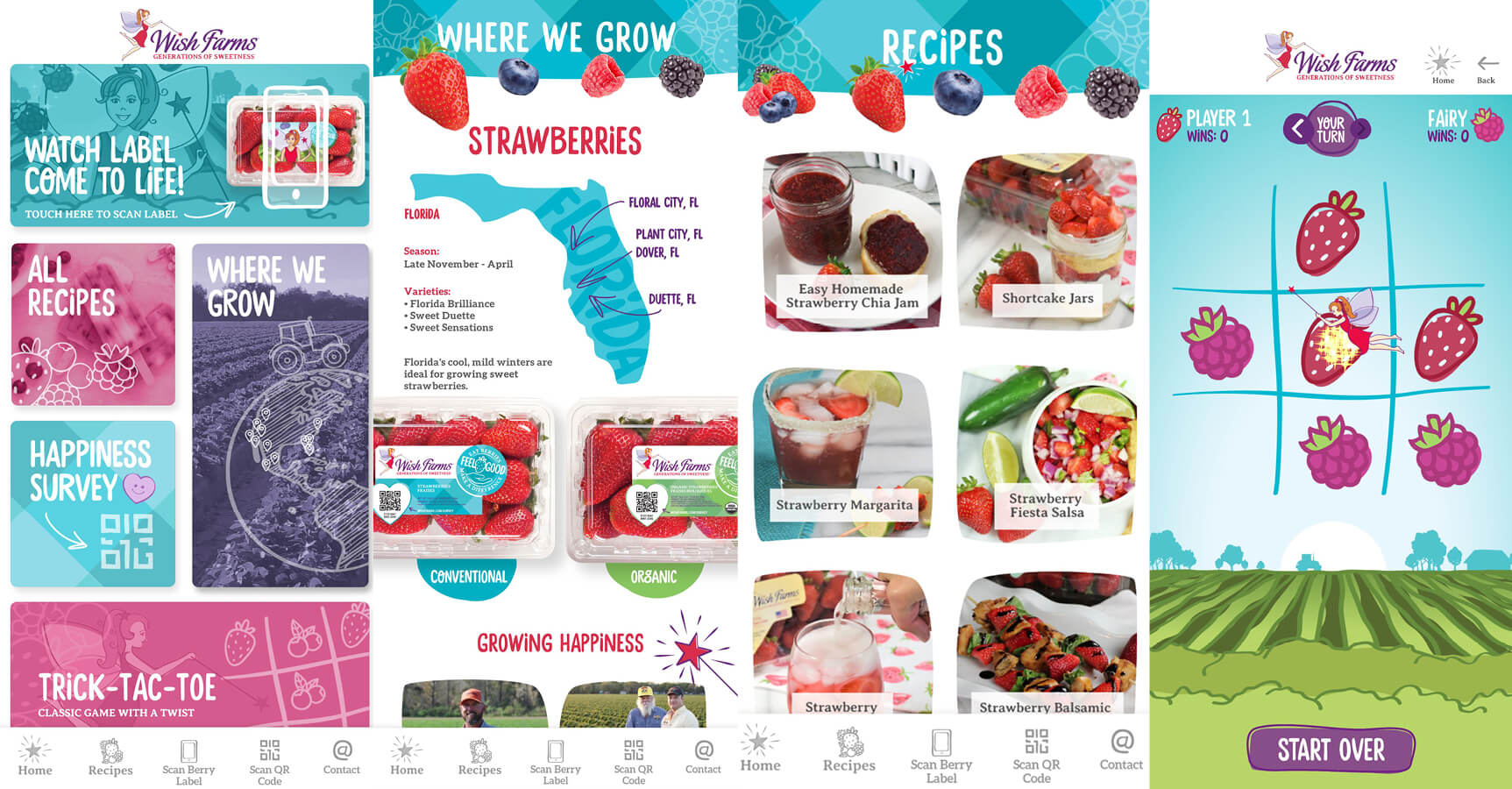 Our new app is also a new and exciting feature that we've added to our brand. While the app has many features like recipes, games and grower information, our most coveted feature includes package QR scanning. Scan your berry label and experience augmented reality right from your phone! That's right watch Misty come to life right off your label and say, "Because you've taken the time to download our app, we're donating a meal on your behalf to those in the community who need it the most."
That's right folks. For every download and for every Berry Lover sign-up, we will donate one meal to Feeding America. The donations aren't part of a campaign, rather as a part of our Family Foundation's belief to serve the community.
To download the app yourself click on the links below:
Apple Store: https://apps.apple.com/us/app/wish-farms/id1498985604
Google Play: https://play.google.com/store/apps/details?id=com.wishfarms.wishfarmsar