The word organic has recently become more popular in our vocabulary. People are taking how their food is grown into consideration more highly than they did a few years ago. This has lead to more money being spent on organic foods, and more organic options being offered in grocery stores.
A recent study shows 81% of Americans purchase organic products at least on occasion. 97% of those Americans have bought organic produce in the last 6 months. Organic fruits and vegetables have been become more accepted in society. The trust in organic produce has increased 32% in parents in just one year! In fact, many people are looking for those USDA approved organic labels whent they pick their produce.
The organic produce trend continues to gain popularity, and now makes up 6.5% of all produce sales. Wish Farms has its own organic options for produce, including blueberries and strawberries. It is now Florida blueberry season so it is perfect time to give organic produce a shot and try Wish Farms organic blueberries!
 Let us know what you think! Have you followed the organic produce trend?
Check out Wish Farms organic labels!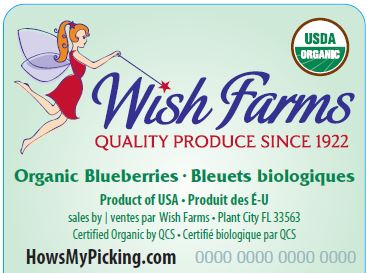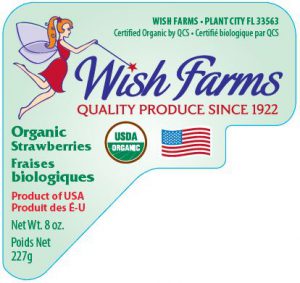 Information Provided By: Lee Mannering in
"Study Examines Consumer Attitudes on Organic Foods"
Produce Marketing Association – PMA Xchange