Wish Farms gearing up for higher volumes of California grown Pink-A-Boo® Pineberries
The University of Florida developed and named the variety "Pearl". Wish Farms markets the berry under the trademarked name Pink-A-Boo®, giving nod to the berry's ripe pink hue. As the exclusive marketer of summer pineberries, it is the only berry company growing commercial volume of the variety on the west coast. Wish Farms has made a heavy investment in promotion and education of the new berry, successfully reaching millions of consumers.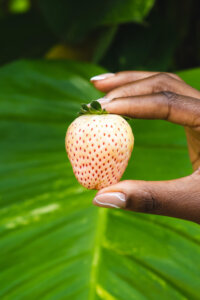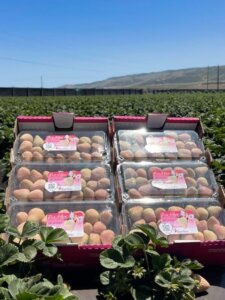 With 150 acres of Pink-A-Boo® Pineberries in Santa Maria, Oxnard and Salinas, the company is shipping to retailers across the United States and Canada. Heading into the peak of summer, the company expects strong volumes ramping through May and June.
"The rollout to date has greatly exceeded my expectations," said Wish Farms owner Gary Wishnatzki. "We continue to build traction, as consumer excitement and retail demand have been very positive. Everyone is trying to get their hands on them. It really is the new celebrity of the produce department."
On TikTok, the top six posts featuring Wish Farms Pink-A-Boo® Pineberries just reached over 16.5 million viewers. Collectively, the popular hashtags of #PinkABoo, #pineberries, #whitestrawberry and #whitestrawberries have over 36.9 M views. They have been strategically featured on television news segments in the major markets of Los Angeles, Chicago, Atlanta, Miami, Austin, Baltimore, Charlotte, Cincinnati, Greenville, Grand Rapids and Jacksonville.
Pineberries are white in color and turn a pink blush when ripe. It has a strawberry flavor, but with essences of pineapple, pear, and apricot. Since it has a lower relative acidity than traditional red strawberries, pineberries have a delicate flavor finish that leaves the palate pleasantly refreshed. The pineberry is non-GMO, developed through traditional breeding techniques at the University of Florida.
Learn more about pineberries: Appearance & Taste | Where To Buy | How They Are Grown | Recipes & Inspiration | Media Kit